Definition of Phablet Broadens as Analysts Predict 208 Million Units to Ship by 2015
While the Dell Streak was perhaps the first Android phablet on the market with its 5-inch WVGA resolution display, the Samsung Galaxy Note has brought the category mainstream with its higher resolution 720p HD display spread over a display that measures 5.3 inches. In a report on Engadget, it looks like the phablet category is expanding and will include a range of screen sizes between 4.6- to 5.5-inch according to ABI Research.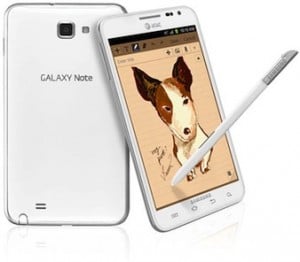 By ABI Research's definitions, recent Android devices that are categorized by consumers as smartphones would fall into the 'phablet' category, such as the LG Optimus Vu, HTC One X, the HTC One XL on AT&T, the HTC EVO 4G LTE on Sprint, the Samsung Galaxy Nexus, and the Samung Galaxy S III.
Given that Android smartphones are trending towards larger display sizes following Google's debut of the 4.65-inch Galaxy Nexus–the One X/EVO 4G LTE went to 4.7 and the Galaxy S III is eyeing the 4.8-inch size–API's prediction that 208 million 'phablets' will ship by 2015 seems to be reasonable.
As larger screens are becoming more popular with consumers, more manufacturers will be launching devices with larger displays. Even Apple, which has historically maintained the 3.5-inch display since the inception of the original iPhone in 2007, is rumored to be moving to a display size of around 4 inches with its next-generation release come this fall.
It's unclear why users are now preferring larger displays, but perhaps the big ones are entertainment and web browsing. With faster processors, better graphics, and blazing fast 3G and 4G networks, users are able to stream high quality content over the air. Another possibility is that these same technologies that are enabling better video streaming are also enabling improved productivity, and as the lines continue to blur between what users can do with a phone as compared to a computer, a larger phone display will certainly help with multitasking and productivity.