Dolphin Browser 7.0 Arrives With Browser Sync
The popular Dolphin Browser got Android just for a major upgrade today that takes your favorite browser to the cloud.
The Dolphin Browser is a replacement for your standard Android browser that allows you to customize gestures, change your browser from mobile to desktop so that you can get your full browsing experience when you want it.
The video below shows off some only favorite Dolphin Browser features;
Instead of setting up Dolphin over and over on your Android tablets and phones, you can now download Dolphin 7.0, complete with Dolphin Connect.
Dolphin Connect brings your preferences, bookmarks and gestures to the cloud, and down to any Android device you are using.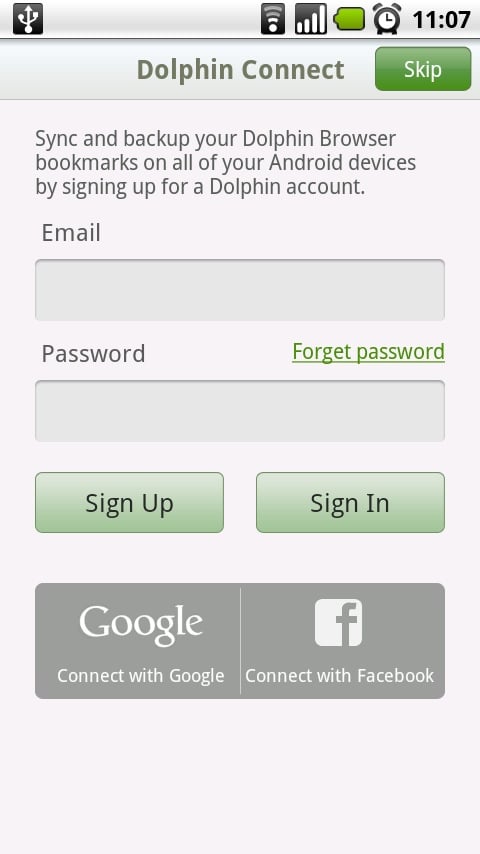 This new feature reminds me if why I love Chrome as a browser on my Mac and Windows computers. I only need to log in, and all of my information is at my fingertips.
Dolphin Connect will be available on Dolphin 7.0 for Android starting today, and will come to iOS in the future.
The Dolphin Browser also gets a facelift for Dolphin Webzine. This tool allows you to access a collection of web sites in a cleaner, optimizes layout. This time around, Dolphin adds several enhancements to the Webzine, including better navigation and faster access.
You can get the new Dolphin 7.0 exclusively on GetJar through October 23rd. After that, you will be able to find the latest version on the Android Market.