Droid Charge Release Date Gets Closer: Anomalies Spotted & New Video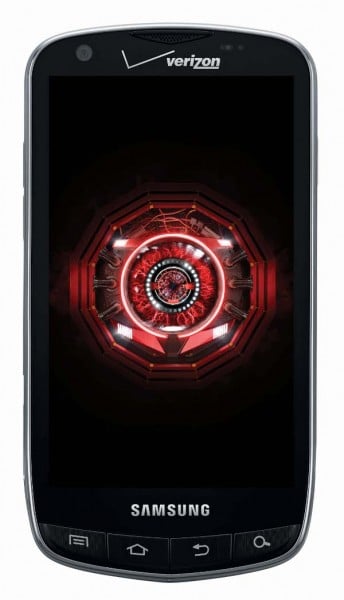 The Samsung Droid Charge is a hot new 4G LTE Android smartphone, one of the best Android smartphones according to us, that is on the way from Verizon, but unfortunately the phone has been delayed due to the recent 4G outage. While the most recent Droid Charge commercial told us the phone was coming soon and Amazon is taking orders for delivery in 8-9 days, we still don't have a specific launch date.
Well, we don't have the magical date yet, but we did find a new Droid Charge promo video from Samsung which was recently uploaded and a collection of Droid Charge contest videos, pointing to a release date soon.
We stopped into a local Verizon corporate store and were told that the Droid Charge demo unit, accessories and more were sitting under the counter just waiting on an official go-ahead from Verizon. While you wait, check out the new Droid Charge video and the Droid Anomaly contest videos below.
The Droid Charge has a 4.3-inch Super AMOLED Plus screen (480 x 800), 1 GHz Hummingbird processor, 8MP rear camera with LED flash and auto-focus, 1.3 MP front facing camera, Bluetooth 3.0, and a 1500 mAh LiIon battery. This is the second 4G LTE phone for Verizon, and is an alternative to the HTC ThunderBolt.
Samsung Mobile Droid Charge Video:
Droid Charge Anomaly Videos:
The Droid Landing twitter account has been working on a giveaway which sent Droid fans on a search across the country to find one of 16 hidden Droid Charge devices. The contest wrapped up late last night, which is further evidence that the launch is almost here, but until then, check out the scavenger hunt videos below.
Anomaly #1 – Chicago
https://www.youtube.com/watch?v=hqgPMRUGZLk&feature=player_embedded
Anomaly #2 –  Seattle
https://www.youtube.com/watch?v=_tWCUtpqukg&feature=relmfu
Anomaly #3 – New York
https://www.youtube.com/watch?v=Coa1NuFoZhA&feature=player_embedded
Anomaly #4 – Minneapolis
https://www.youtube.com/watch?v=L1m3OhvScqs&feature=relmfu
Anomaly #5 – Phoenix
https://www.youtube.com/watch?v=ilB5QamCfJM&feature=relmfu
Anomaly #6 – Philadelphia
https://www.youtube.com/watch?v=8TAAlIEbJnA&feature=relmfu

As an Amazon Associate I earn from qualifying purchases.