Motorola Droid 4 vs. Droid RAZR MAXX
Yesterday, we compared the upcoming Motorola Droid 4 with the Motorola Droid 3 with the Droid 4, rather obviously, emerging as the clear winner against its predecessor. Well, now it's time to pit the Droid 4 up with a phone its own size in the upcoming Motorola Droid RAZR MAXX which, like the Droid 4, was announced a few weeks ago at CES 2012 in Las Vegas.
The Droid RAZR MAXX and the Droid 4 are the latest 4G LTE Droids to emerge on Verizon following the releases of the Motorola Droid Bionic last September and the original Droid RAZR in October.
The Droid 3 made it onto shelves during the summer of 2011.
They also might represent the only new Droid devices available in the first quarter of 2012. Remember, Motorola has pledged to release far fewer phones in 2012 so it's certainly possible.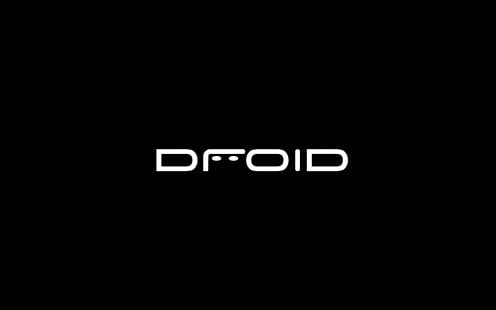 That means that many of you will probably be looking at these phones when you shop online or in retail stores for a new smartphone. And that, is precisely why we wanted to pit the two against each other. We want you to make the right decision.
So, let's take a look at how Verizon's Droid 4 stacks up against the Droid RAZR MAXX, shall we?
Hardware
One of the reasons that we gave the Motorola Droid 4 the Best Smartphone of CES 2012 award was because of its physical QWERTY keyboard. Quite honestly, it's one of, if not the best QWERTY keyboard that we have ever encountered. It also represents one of the biggest differences between it and the Droid RAZR MAXX.
Those coming from a BlackBerry phone might want to take a much closer look at the Droid 4 as the Droid RAZR MAXX is all touch.
Another difference is the battery size. The Droid RAZR MAXX doesn't get its name for nothing. No, it gets it because it has a massive 3,300 mAh battery inside that Verizon says allows for up to 21 hours of continuous talk time.
Also, as we've said, it will likely mitigate a lot of the battery strain that Verizon's 4G LTE network puts on its devices.
The Droid 4 boasts a 1785 mAh battery which is more in line with the rest of Big Red's 4G LTE lineup. That unfortunately means that you might want to think about buying an extended battery.
Another difference between the two are their sizes. The Droid RAZR MAXX sports a large 4.3-inch display while the Droid 4 has a 4-inch display. However, the Droid RAZR MAXX has a slimmer form factor checking in at a mere 8.9mm while the Droid 4 is just around 12mm in thickness.
Other than those, these are very similar phones. Same processor, same amount of RAM, same cameras.
Both have a lot to like so it's hard to come up with a clear winner.
Winner: Tie
Software
Unfortunately, both devices will be running Android 2.3 Gingerbread and not Google's latest and greatest software in Android 4.0 Ice Cream Sandwich.
For many, this will be a deal breaker and another reason to consider the Samsung Galaxy Nexus.
However, for its part, Verizon has promised swift updates to Android 4.0 for both the Droid 4 and the Droid RAZR MAXX and we're going to take it at its word.
Winner: Tie
Pricing
We've known since the Droid RAZR MAXX's original announcement that it would be arriving with a $299 price tag attached to it. For those of you that want it off-contract, you're going to have to fork over a cool $650. Neither of these should be surprising as they are both the standard pricing that Verizon has attached to most of its 4G LTE smartphones.
As for the Droid 4, we're still in the dark.
Rumor on the street has the QWERTY slider priced at $249 with the signing of a new contract but Verizon has yet to make that decree. Before the launch of the 4G LTE powered LG Spectrum, we would have been skeptical. But now that the Spectrum is on shelves for $199, we're a little more inclined to believe that $249 might actually be the Droid 4's price.
What it comes down to here is if it's worth $50 for that larger battery/display/thinner design. For some of you, it might be. For others, you're happy saving the $50 and getting a stellar keyboard.
Yeah, we have a hard time deciding too.
Winner: Tie
Release Date
Today, Verizon announced that the Motorola Droid RAZR MAXX will be launching, as expected, on January 26th. That's two days from now. So, those of you desperate for a new smartphone will have another option shortly.
The Droid 4's release date, like its pricing, remains a mystery. We know that the Droid 3 has a deal running on its price until February (read: Verizon is trying to offload them), which means that we will likely see it arrive next month.
Luckily, February is almost here and that means that it shouldn't be too long before it hits shelves.
Not too much of a difference here which means there is, again, no clear cut winner.
Winner: Tie
Verdict
We had an extremely tough time deciding between the Droid 4 and the Droid RAZR MAXX for Best Smartphone of CES 2012 and you can see why. These phones are on the same level in terms of, well, just about everything.
For $50 more, you'll get a larger screen, a thinner design and a massive battery.
For $50 less, you'll get one of the best physical keyboards in existence.
Other than those differences, the Droid 4 and Droid RAZR MAXX are quite similar and we have a feeling that you'll be happy with whichever you choose.
One recommendation though.
Wait until the Droid 4 is released so you can go hands-on with both of them. You may think that you don't need a physical keyboard but once you go hands-on, you may fall in love.

As an Amazon Associate I earn from qualifying purchases.