Droid Incredible 4G Launch Imminent?
There have been whispers about a new HTC-made Droid Incredible device hitting Verizon's 4G LTE network in the near future and it would appear that the launch of that phone, presumed to be called the Droid Incredible 4G, just got a bit closer today as the carrier, according to Droid-Life, has dropped the price on its flagship HTC phone, the HTC Rezound, to a mere $49 on-contract.
That's an extremely low price for a phone that we liked, but didn't exactly fall in love with, last year.
It has a fantastic 720p HD display, an extremely fast processor, an unlocked bootloader for those that wish to customize their device, 4G LTE speeds, and now, an extremely attractive price tag.
Read: Review HTC Rezound.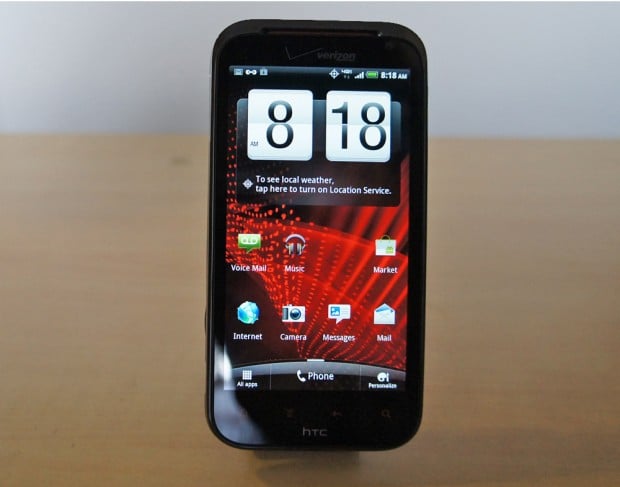 It's worth a look if you're in the market for a new smartphone and could care less about the latest and greatest.
Speaking of that, the Droid Incredible 4G is slated to be out sometime in April. We've seen it, or something extremely close to it, pass through the FCC, we've seen a possible April 26th release date emerge, and we now know that Verizon is gearing up to launch the device.
How exactly?
A document emerged last week indicating that the carrier is currently in discussions about the device's MAP price or Minimum Advertised Price. We still don't know what it is yet, but it looks like we might find out soon.
The Droid Incredible 4G, if real, will be the third installment in the Droid Incredible series and quite possibly the last as HTC shifts toward its HTC One branding.
And while I personally feel like HTC should have done more with this release, it does have some exciting things on board.
Besides the 4G LTE speeds, rumored specs include a 1.2GHz dual-core processor, an 8MP rear camera, a VGA front-facing camera, an AMOLED screen, and 1GB of RAM.

As an Amazon Associate I earn from qualifying purchases.