Droid Incredible 4G Inches Closer to Launch
So far, all signs have pointed to a launch of the upcoming HTC Droid Incredible 4G during the month of April and today, yet another one has emerged as Verizon has dropped th price of the Droid Incredible 2 all the way down to nothing.
Verizon's price drop of the Droid Incredible 2 comes shortly after the carrier also dropped the price of another HTC-made smartphone, the HTC Rezound. Both price drops seem to indicate that Verizon is clearing its inventory ahead of another HTC launch.
In addition to dropping the price of the Droid Incredible 2, Verizon has also slashed the price of the HTC Rhyme down to nothing as well.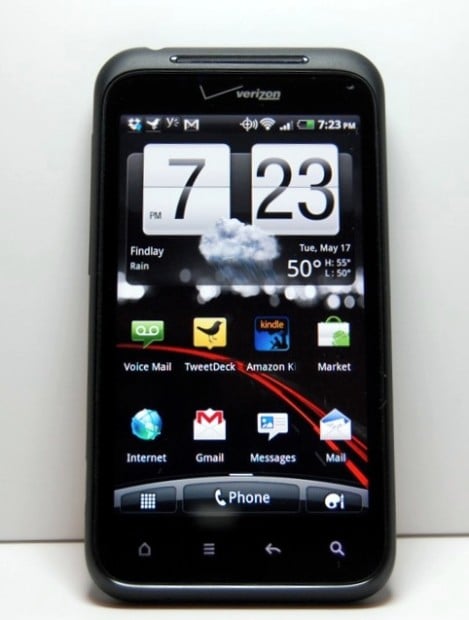 The HTC Rhyme, like the Droid Incredible 2, is a 3G device. Verizon has said that it will not be releasing any 3G smartphones the rest of the year and so those that don't want or need 4G LTE data speeds might want to look into picking one of these up.
The Droid Incredible 2 is currently sold out online though so consumers might want to check in-store.
HTC's Droid Incredible series, which consists of the Droid Incredible 2 and the Droid Incredible, were and still are two of Verizon's best smartphones. Needless to say, the anticipation of a 4G LTE Droid Incredible is pretty high at the moment.
Hopefully, HTC and Verizon can get it on shelves soon.
We've already seen a possible release date for the phone in April 26th and we have also seen a device that appeared to be a the Droid Incredible 4G pass through the FCC.
Evidence also indicates that Verizon is gearing up to launch the device in the near future.
The Droid Incredible 4G is said to feature a 1.2GHz dual-core processor, possibly a Qualcomm Snapdragon S4, an 8MP rear camera, a VGA front-facing camera, an AMOLED screen of unknown size, and 1GB of RAM, to go along with those 4G LTE speeds.

As an Amazon Associate I earn from qualifying purchases.