DROID Turbo 2 & DROID MAXX 2 Release Date Arrives
Earlier this week Verizon and Motorola took a few minutes to formally announce two impressive new smartphones, the Motorola DROID Turbo 2, and the new DROID MAXX 2. Both phones are extremely similar to the Moto X, offer loads of customization and more along with great battery life and the familiar Verizon DROID branding, and are available starting today.
On October 27th Verizon and Motorola announced these two phones, but unlike most announcements where the release date is weeks or months away, Verizon customers only had to wait two days. It's a rare thing, but right now both the new DROID Turbo 2 and the DROID MAXX 2 are available from Verizon Wireless.
Read: DROID Turbo 2 First Impressions & Performance
The new DROID Turbo 2 is a powerful flagship Android smartphone that comes just in time to replace the original Turbo from last year, and the DROID MAXX 2 is a battery life king, but with slightly lower specs for those on a budget. Below are more details about both, and links to buy these impressive phones right now.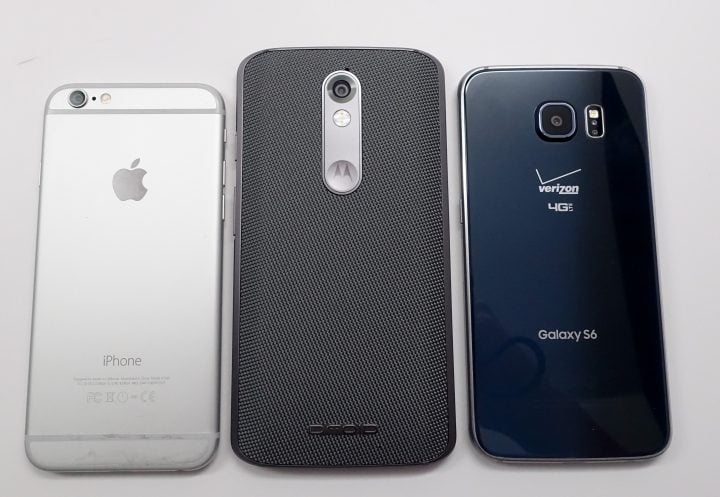 Verizon shocked everyone earlier this week when they confirmed the new DROID Turbo 2 would get full customization options, just like the Moto X has enjoyed over the past three years. Typically this has only been for the Moto X, but now Verizon's DROID smartphones are getting the same treatment. Meaning owners get a flagship smartphone, can completely customize it as they see fit, and have it on one of the biggest carriers in the United States.
However, that's not the important aspects of the DROID Turbo 2. The exciting stuff is the beautiful Quad-HD screen that is literally "shatter-proof", the excellent 2-day battery life, and more.
Read: DROID MAXX 2 Hands-on & Unboxing
The DROID Turbo 2 and DROID MAXX 2 are both available today from Verizon Wireless, starting as low as $26 per month for the Turbo 2, and only $16 a month for the impressive DROID MAXX 2. That's one of the cheapest phones around, yet users still get a quality device. Here are the full details of each.
DROID Turbo 2 Specs
5.43-inch 2560 x 1440 Quad-HD "Shatter-proof display"
8-core Snapdragon 810 Processor with 3GB of RAM
32 and 64GB storage options, micro-SD card expansion
Android 5.1 Lollipop
21 Megapixel rear and 5 megapixel front camera (front flash too)
3,760 mAh Battery with Turbo & Wireless Charging
Dual front-facing speakers
Re-enforced metal frame around the display
Plastic-OLED display tech so display can't break if dropped
Customizable on Motorola.com
The DROID Turbo 2 is the powerhouse flagship phone of the two. Offering a top-tier experience that's also fully customizable like recent Motorola phones. Users can choose three colors for the aluminum frame. Two colors for the front, and loads of options for the back. From soft-touch plastic, to ballistic nylon (our favorite) to the same leather backs as the Moto X, as well as customize the accent colors.
However, buyers who choose the 64GB Turbo 2 with a "refresh" can actually replace their Turbo 2 will a completely customized model within two years, if they'd like another color combination, or the leather starts to show wear or tear. This is an extra charge, but a nice addition to customization options.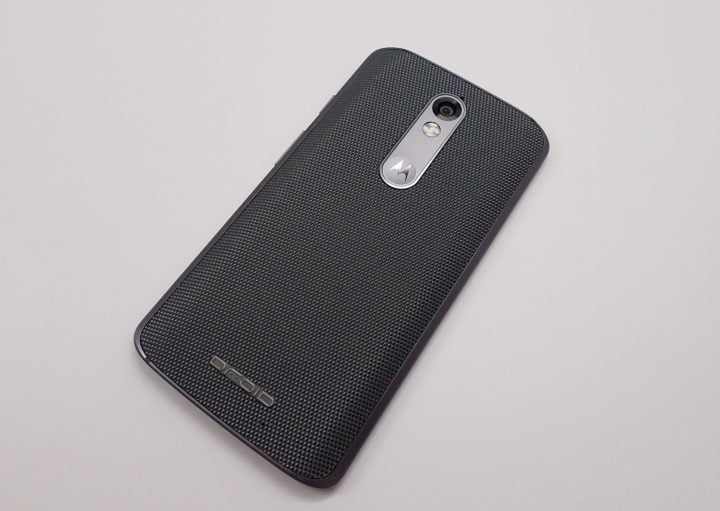 Again, the DROID Turbo 2 is $26 per month for the 32GB model, and for just $30 a month users get double the storage (64GB) and the option for a design refresh later down the road. We'd recommend that route, as it's the best deal on this impressive phone with nearly two days of battery life, and a big beautiful and unbreakable 5.43-inch display.
DROID MAXX 2 Specs
5.5-inch 1920 x 1080p HD Display
8-core Snapdragon 615 processor with 2GB of RAM
16GB of storage and a micro-SD slot for storage expansion
Android 5.1 Lollipop
21 Megapixel rear and 5MP front camera (no front flash like the Turbo)
Dual front-facing speakers (one speaker, ported)
3,630 mAh battery with Turbo Charging
Metal Frame for durability
Replaceable backs for some customization
As you can see, the DROID MAXX 2 isn't quite as impressive as the Turbo, but still a great phone. It comes with a lower resolution screen, which still looked excellent from our hands-on time with it linked to above. A more wallet-friendly 8-core processor with only 2GB of RAM and less storage, but still has a micro-SD slot for storage expansion.
It doesn't have wireless charging, but still has the same fast charging option, a huge battery that offers 48 hour battery life, and less customization. Instead of choosing everything, there will be removable and replaceable backs for users wanting to change up the colors.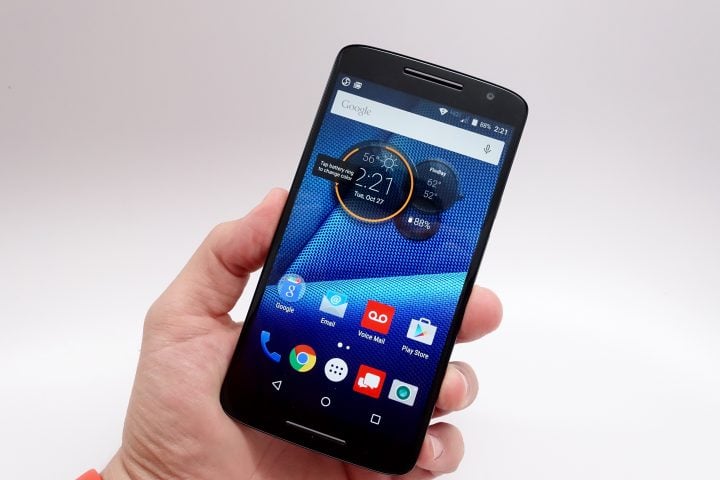 The Moto DROID MAXX 2 is a budget device, which retails for under $400. Verizon is asking $16 per month ($384 full retail) and as close to a flagship device as possible without actually being one. Both of these phones are relatively excellent options, and are both available starting today.
Head to Verizon Wireless for more details, or stop by your nearest Verizon Wireless store to check out both phones starting today.

As an Amazon Associate I earn from qualifying purchases.