DROID Turbo 2 Release: What We Know So Far
Google just announced two brand new smartphones, but those aren't the last flagship phones coming in 2015. Motorola unveiled the impressive Moto G and Moto X back in July, with the X just now shipping, but now the company is gearing up for another flagship smartphone, the Verizon DROID Turbo 2. Below is everything we know so far.
Last year following the Moto X 2nd Gen and a few other smartphones, Verizon and Motorola surprised everyone in late October with the DROID Turbo. A powerful 5.2-inch phone with a Quad-HD display and one of the biggest batteries in any Verizon smartphone ever. It lasted for over two days on a single charge, and now a replacement is in the works for 2015 that sounds even better.
Read: DROID Turbo 2 Release Details Leak
The first DROID Turbo 2 rumors started swirling in August, but over the last few weeks we've received a slew of details that suggests Verizon and Motorola want to make this one of their best phones of the year. Below is a collection of leaked data that suggests this powerful and big battery-packing customizable smartphone should be on all Verizon users radar.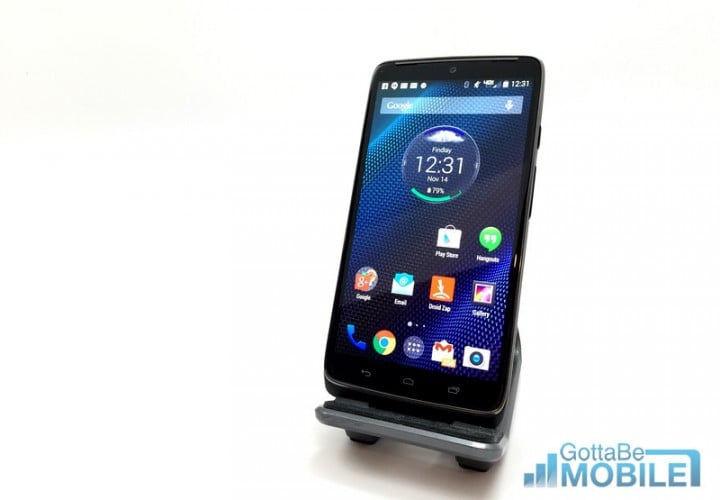 If the new Nexus 5X doesn't look like something you're interested in, or the huge 5.7-inch Nexus 6P screen is too big, the Verizon DROID Turbo 2 could be the perfect middle ground. Building on the success of the original, and adding a bit of flare and customization from the Moto X, into one flagship smartphone.
Last week some exclusive information surfaced about Motorola's plans for the DROID Turbo 2, and shared a few things that would be a first for Verizon Wireless. Since then users have been anxiously awaiting more details. If the rumored release date mentioned below is accurate, Motorola and Verizon will be making some announcements sooner rather than later. Here's what we know so far.
Verizon DROID Turbo 2
The Verizon DROID Turbo 2 by Motorola will be very similar to last years, but with some of the new treats introduced with this years Moto X, along with some other neat features. This year Verizon and Motorola want to offer a truly "unbreakable" and "shatterproof" smartphone, one that won't have broken screens, problems after a year of heavy use, and the usual.
Instead, it will handle wear and tear unlike most smartphones, pack a powerful punch, and have a battery big enough to last nearly two days, as we've come to expect from the DROID lineup. Here's the latest numbers, for those interested.
DROID Turbo 2 Specs (Rumored)
5.43-inch 2560 x 1440 Quad-HD "Shatter-proof display" (last year was 5.2″)
8-core Snapdragon 810 Processor with 3GB of RAM (Faster than the Moto X)
32 and 64GB storage options, micro-SD slot unknown
Android 5.1 Lollipop, but could debut with Android 6.0 Marshmallow
21 Megapixel rear and 5 megapixel front camera
3,760 mAh Battery with Turbo & Fast Wireless Charging
Re-enforced metal frame around the display
Plastic-OLED display tech so display can't break if dropped
more
As you can see above, this year the screen will be bigger, it will have tons of storage, have a powerful 8-core processor with 3GB of RAM, and could debut with Android 6.0 Marshmallow, but most likely we're looking at Android 5.1.1 Lollipop with a quick update to Marshmallow. Google is set to release Android 6.0 on Monday, October 5th, which may not give Motorola and Verizon enough time to release the phone with the latest software.
But wait, there's more. This Moto DROID Turbo 2 wants to look good, while being one of the fastest and most durable phones on the planet.
"Unbreakable & Shatterproof"
We've heard both of these before, and unbreakable phones end up getting broken if tested hard enough. What rumors suggest is that Motorola simply claims that from usual usage scenarios, this phone will be essentially unbreakable. The Moto X and DROID Turbo had an aluminum bezel around the device, but this year it will be different.
Reportedly the phone will have a thicker but extra lightweight re-enforced metal frame around the entire display and device, one that will make it extremely hard to break, or even damage. Then, if something does hit the screen, it will be shatterproof.
Using a technology similar to the LG G Flex, the DROID Turbo 2 will reportedly have a P-OLED display, and the P stands for plastic. This is a new very durable, flexible, and scratch-resistant plastic that will cover the 5.43-inch Quad-HD panel. So it will look good, and never scratch. Or shouldn't, technically.
MotoMaker Support
The leakster from last week claims both in-stores and on Motorola.com the DROID Turbo 2 can be customized and shipped to a buyers door, just like the Moto X. This would be a first for Verizon, and sounds like a stretch, but these days almost everything from Motorola is highly customizable.
This one we'll file under doubtful, but the leak goes on to mention Verizon and Motorola will allow owners one free customization replacement, if they're not happy with the colors and choices of the original purchase. That would really convince buyers to try customization, and if they don't like it, buyers will have the chance to swap it out, likely after paying for shipping and handling. Who knows if this is true, but that's the latest rumor.
If the DROID Turbo 2 has MotoMaker support like the Moto X, buyers should have access to the same leather, plastic and wood backs as other Moto phones, along with the Ballistic Nylon and Fiber options from last year.  All of this makes the DROID Turbo 2 sound impressive, user friendly, and something worth passing the Nexus 6P or Nexus 5X for.
Release Date
None of this matters though if the phone takes forever to be released, and that brings us to the release date. A source from Phandroid claims that the DROID Turbo 2 will be announced by Verizon and Motorola around October 15th, available for pre-order the same day, and should be available online and in stores come October 29th.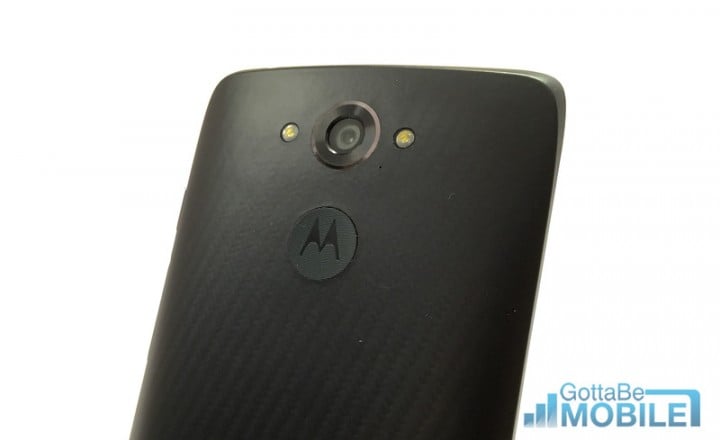 This would line up perfectly with last years release, which Motorola seems to be sticking to in terms of a yearly release cycle, where the original debuted on the 30th of October. Of course release dates are subject to change, delays or small tweaks are bound to happen, and anything could change from now until the end of October.
If all of this ends up being true the new Moto DROID Turbo 2 could be a slightly smaller, more durable, and more powerful version of the Moto X. With more customization, a huge battery that lasts for days, and on one of the nations biggest wireless networks. Our own sources have confirmed an announcement is coming within 3 weeks, and the phone will launch before the end of October. Stay tuned for now, and we'll update once we learn more.

As an Amazon Associate I earn from qualifying purchases.