Epson 5040UB Projector Review
The Epson 5040UB projector is an incredible addition to your home theater. It delivers 4K enhancement and HDR support that makes movies and games pop, and it's capable of delivering what you need to take your movies to the next level.
We spent the last several months living with the Epson PowerLite Home Cinema 5040UB projector with 4K enhancement connected to the Xbox One S, Xbox One X and the PS4. These consoles allowed us to play games like Horizon Zero Dawn in HDR and to watch 4K HDR Blu-Ray movies like Mad Max Fury Road as well as the visceral Hacksaw Ridge in incredible detail.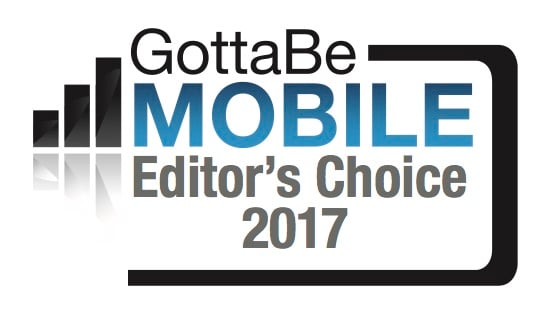 For the incredible value, performance while gaming and watching 4K media, the Epson PowerLite 5040UB earns a Gotta Be Mobile Editor's Choice Award.
The Epson 5040UB is around $2,499 at Best Buy and Amazon and you can buy the 5040UBe for about $200 more, which adds wireless HD connectivity. After pushing the limits of this in our gaming and movie room we came away greatly impressed by the performance and visuals that the Epson 5040UB delivers — especially at this price.
[letsreview]
We are updating this review after spending more time with a unit we purchased after the review. If you are hoping to play games on the Xbox One X in 4K with HDR, you will need to plan on spending another $200 for a HDFury Linker. Epson uses a lower bandwidth HDMI chipset that only accepts 8bit while the Xbox One X wants to send 10bit. Without the Linker, you can only play Xbox One X games at 4K, with no HDR. The projector still delivers a very good overall value, but some buyers should look at the Optoma UHD60 or the upcoming BenQ HT2550 which offer Native 4K and support for faster connections that the Xbox One X needs. Both offer this at a cheaper price, but use DLP instead of 3LCD projection technology.
Our personal unit suffered a failure after 40 days, and we reached out to Epson support as a normal consumer. They overnighted a replacement to us within a day, which is an impressive level of customers support.
This is a fairly large projector, so you'll want to set it up in a room for the long haul. It is not something you will carry from house to house or room to room regularly. We mounted it to the ceiling with heavy-duty mount and projected onto an Elite Screens Spectrum Series 110″ Motorized Screen. You may be able to project on a bigger screen, but the depth of our room limited the size, even with the 1.35 to 2.84 Throw Ratio and 2.1 Zoom Ratio.
How Does the Epson 5040UB Look?
The Epson 5040UB delivers an amazing picture. You'll want a good screen and very little light to get the best image, which is why it went right into our gaming test environment: a basement media room.
I was stunned playing Horizon Zero Dawn in HDR on the PS4. HDR delivers a whole new level of color and life to this open world game. Watching Mad Max Fury Road in 4K HDR is also an out of this world experience on such a large canvas. It's definitely a feature that is hard to give up when you go back to a TV or projector without support. In addition to great looking colors with HDR, the Epson 5040UB delivers dark deep blacks in games and while watching 4K Blu-Rays. You can expect accurate colors and great detail while watching 4K Blu-Rays and streaming 4K content. Like many TVs, you will see some issues with deep blacks while streaming HD content from Netflix.
The Epson 5040UB projector is actually a 1,920 x 1,080 resolution projector, but it uses 4K enhancement to deliver upgraded visuals. The projector uses Pixel Shifting to quickly shift each pixel a half-a-pixel width so fast that you, the viewer, sees it like a 4K image. This works very well on the 5040UB and, compared to the price of 4K projectors, it is an incredible value. The projector supports 3D, but it is not a feature we used.



Epson delivers a projector that is quiet enough to mount above our couch and essentially disappear as we watch a movie or play a game. It's bright enough that we can use it when there is some ambient light coming in the window, but it performs best in very low light situations.
This is a motorized projector, so setting it up, getting your zoom correct and adjusting the image on the projector screen is done with the remote control or the buttons on the projector, which greatly simplifies setup.
Epson rates the 5040UB lamp life at 3,500 hours in high mode and up to 5,000 hours in eco mode. Replacements cost $299. The projector includes a two-year warranty and the lamp comes with a 90-day warranty.
Gaming on the Epson 5040UB
One of the biggest reasons we wanted a bigger screen was to be able to sit back on the couch and play games in a way that just isn't possible with a 50-inch 4K TV. The Epson 5040UB allows us to relax and immerse ourselves in games on the PS4 and the Xbox One S. An update earlier this year delivered support for 4k HDR on the Xbox One S. You can watch Blu-Rays in 4K on the Xbox One S or Xbox One X. Not all apps stream with HDR from the Xbox One S or Xbox One X, due to the limitations of the HDMI chipset Epson used.
You can play games in 4K on the Xbox One X, but it does not support HDR. If you buy an HDFury Linker, you can scale the Xbox One X output back to 8bit and then play games in 4K HDR.
The image looks great from the Xbox One S and the PS4, and we never ran into issues with input lag. We put the monitor to the test playing Call of Duty: WW2 and Forza Horizon 3, which both require fast reactions to what you see on screen and the only limiting factor was our own skill level. Such a big screen offers a lot to look at, which may be a challenge if you prefer to sit very close to the screen. When you sit back and look at the larger screen it offers a whole new gaming experience; it's simply phenomenal.
You can get a cheaper projector and play games on it, but you'll give up 4K enhancement and the beautiful colors. That's not something we recommend as the shift to 4K gaming is picking up dramatically on consoles later this year.
One challenge to gaming on the Epson 5040UB is that there is only one HDMI connection that supports 4K HDR. We ended up running one cable to the projector and switching between the PS4 and Xbox One S as needed. This is common on 4K TVs as well, so it's not just something you will run into on this projector, but it is still a pain point.  There is a second HDMI port that you can connect other sources, like a cable box, to so that you can switch back and forth without changing inputs on a console.

As an Amazon Associate I earn from qualifying purchases.