Essential Phone Release: 5 Things to Know
The man who invented Android recently unveiled the Essential PH-1, a new premium smartphone made of titanium and ceramic. This $699 Android phone is available for pre-order now and will be released in the near future. It's worth a look for anyone considering a high-end phone with a big screen, such as an iPhone 7 Plus, Galaxy S8+, or Pixel XL. What sets the Essential PH-1 apart is that it's almost all screen on the front and it has some innovative accessories, like a 360-degree camera.
While the Essential PH-1 is a noteworthy device, it excites Android fans because of Andy Rubin, the co-founder of Android, being behind it.
While other manufacturers brag about maxing out the size of the display by getting rid of the bezels on the side of the phones, the Essential PH-1's display extends up to the top edge of the phone as well. The display curves around the front-facing camera, filling out space normally reserved for sensors and speakers. It's the closest thing to a bezel-free phone we've seen yet.
The Essential PH-1 has dual rear cameras and a modular design with magnetic pins on the back for a 360-degree camera and other accessories that snap on. The Essential PH-1 is launching in the US first with Sprint but has 4G LTE support for all major carriers.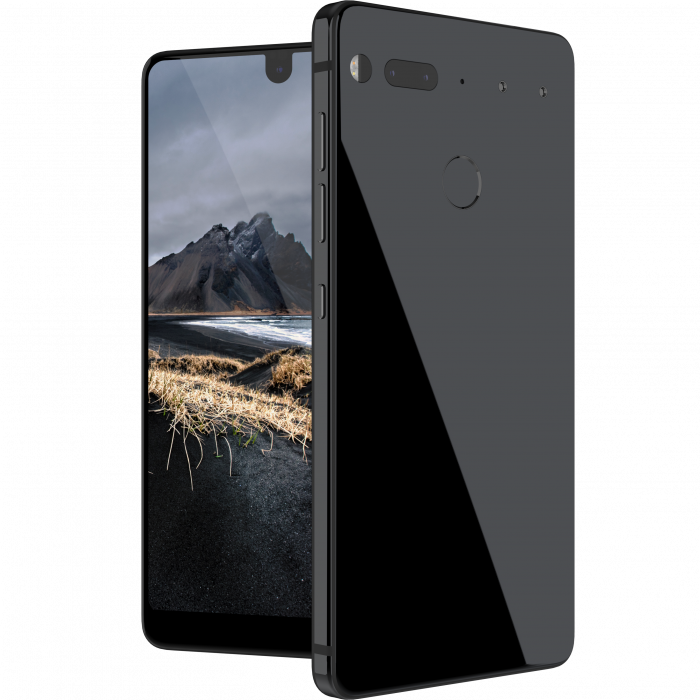 Essential Phone Release Date & Price
Pre-orders went live on May 30th and it costs $699 with free shipping. Following the announcement, Essential confirmed devices would ship in June, then July, but neither of those dates was met.
Earlier this month, the Essential Phone surfaced at Best Buy in an unlocked variant and for Sprint. Best Buy states the phones are "coming soon" but that's all we know right now. In addition to Best Buy, you'll be able to buy one from Amazon.
On August 17th the Essential PH-1 officially went up for pre-order at Sprint with some big discounts. In addition to a $50 360 camera with your purchase, Sprint is offering the phone for nearly 50% off on select plans. Sign up for Sprint Flex 18-month and the Essential Phone ends up costing $440 after 18-monthly payments. At the end of that, you can pay it off, or switch to something else.
However, buyers will have to order without seeing anything other than these press photos. There are no reviews or camera comparisons, and we're not sure how fast software updates will arrive. However, Andy recently promised 2 years of major software updates and 3 years of monthly security patches. That's a pretty good promise. Everything else is a mystery until the phone ships.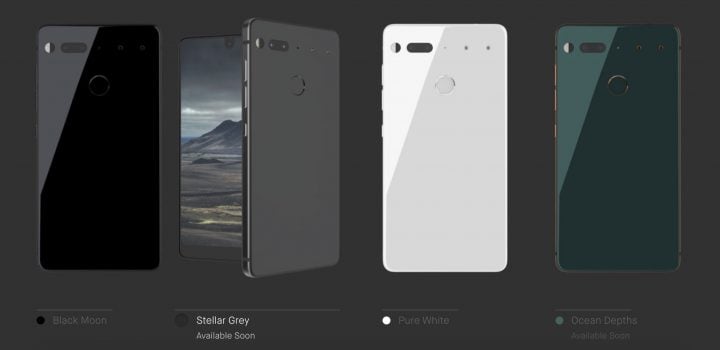 The only carrier that will offer the phone in the US is Sprint, although it should work on AT&T and T-Mobile. We could see other partners in the future, but so far it's only Sprint, Best Buy, and Amazon.
The only color available at launch is Black, but White should quickly follow. Then, Gray and Ocean Green are coming at a later date. We've also been told to expect a release in the UK, Europe, and Japan. For the UK, customers will be able to buy the phone from EE and select retailers in the near future.
Essential Phone Design
Essential is using a high-end titanium frame that's more durable than the aluminum most smartphone manufacturers use. The same applies to the ceramic finish on the back instead of fragile glass. This combination means it can survive a drop test "without blemish, unlike the aluminum competitor devices," according to the company.
You'll still find a familiar rear-mounted fingerprint scanner, power and volume keys on the sides, and a pair of cameras around back. These don't offer wide-angle or telephoto zoom like Apple and LG, and instead one is a monochrome sensor similar to recent Huawei smartphones. That second sensor takes in more light and colors for improved low-light photography.
The front has reinforced Gorilla Glass 5 that should resist scratches and damage. Then at the bottom is a small bit of bezel where you'll be able to easily hold the phone without touching the screen and activating apps.
The star of the show is the screen. Coming in at 5.71-inches with a Quad-HD LCD display. As you probably already noticed, there is a hole in the top of the screen for the front-facing camera. Essential tells The Verge most Android phones don't have anything in the middle of the status bar, so technically it shouldn't cover any notifications or be a concern for buyers.
You'll also find a USB Type-C port on the bottom for charging and enjoying music, as there is no 3.5mm jack. Essential will bundle a USB to 3.5mm dongle in the box that works with wired headphones.
Premium phones aren't hard to find in the Android ecosystem, so the company aims to offer a slew of accessories that connect to the pogo magnetic pins on the back. The 360-degree camera and charging mat are just two of many the company has planned. Andy Rubin claims this will act as a way to upgrade the phone over time, so users won't have to replace their phone once a year.
You'll also notice there are no logos on the phone to keep the design elegant and simple. Essential will offer a matte ceramic finish at a later date as well.
Essential Phone Specs & Features
With high-end phones from Samsung, Apple and LG the Essential phone will need to pack quite a bunch to get consumers interested, and it does. Here's a breakdown of the specs and features.
Essential Phone Specifications
5.71-inch 2560 x 1312 LCD Display with a 19:10 aspect ratio (long and skinny screen)
Qualcomm Snapdragon 835 processor with 4GB of RAM
128GB of internal storage
13 Megapixel f/1.8 rear camera, secondary monochrome RGB camera sensor
8MP front camera
Android 7.1.1 Nougat
3,040 mAh battery with fast charging
Bluetooth 5.0, NFC, USB Type-C, and Powered Pogo Pins
Available colors: Black Moon, Stellar Grey, Pure White, Ocean Depths (Teal Green)
In 2017 most flagship phones have water-resistance and a microSD slot for storage expansion, but those are both missing on the Essential PH-1. Not to mention wireless charging only works with the proprietary dock when it's finally released. That said, it has just about everything else one would want in a flagship smartphone.
Essential Phone Modular Accessories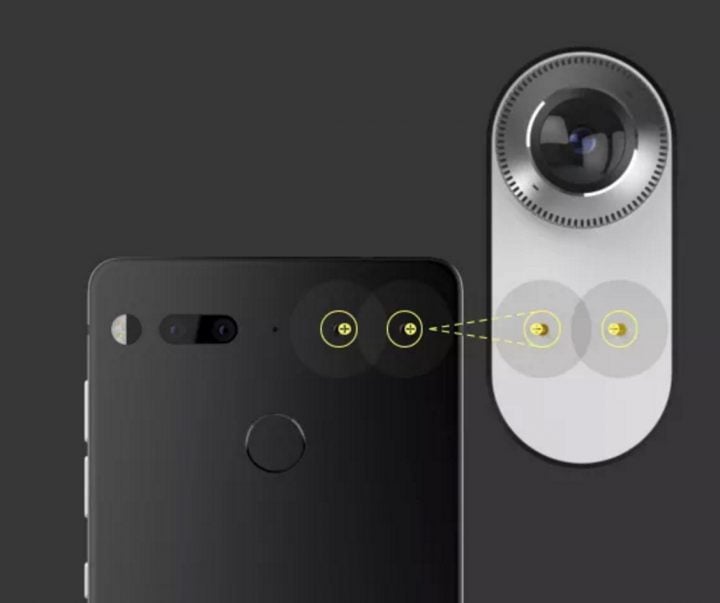 For accessories, Essential will be offering what they're calling the world's smallest personal 360-degrees action camera. This snaps on to the magnetic pins on the back of the phone and works instantly. There's no setup required for the add-on camera. It uses dual 12MP camera sensors and can record 4k video.
The 360-degree camera will sell for $199, but you can get it for $50 if you pre-order the Essential Phone today.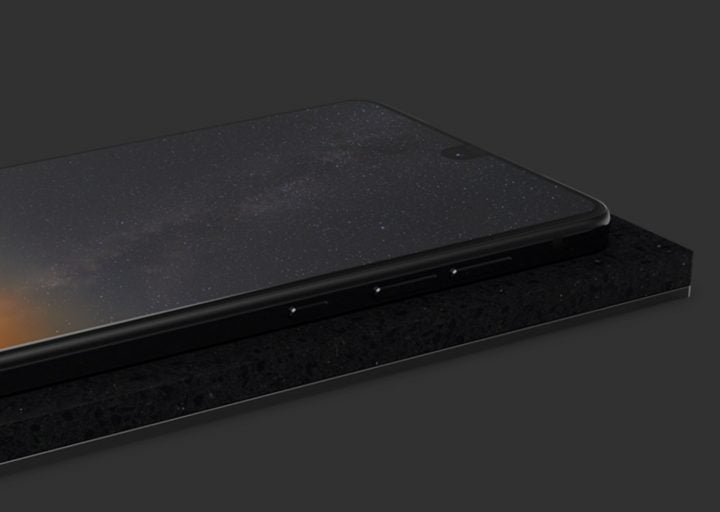 Shown above is the other accessory, a wireless charging pad that connects to the magnetic pins on the back of the phone. The company has other unique accessories planned and will even allow access for 3rd party manufacturers to create their own.
Those looking for more details can head to the Essential FAQ page. Essential also announced a new smart speaker called the Essential Home, which looks to take on Google Home or Amazon Alexa. Pre-order one today and stay tuned for more details once phones start to ship.

As an Amazon Associate I earn from qualifying purchases.