14 Official Galaxy S7 Accessories Worth Buying
The impressive Samsung Galaxy S7 and Galaxy S7 Edge have been available nearly a year. Current owners or newcomers from the Note 7 fiasco will want cases, chargers, headphones and other accessories for the best experience. Here are the best accessories for the Galaxy S7 and S7 Edge. Official ones right from Samsung themselves. Perfect additions during the holidays.
On February 21st Samsung took the stage in Spain and revealed the successor to the popular Galaxy S6 from last year. That of course is the similar looking yet highly improved Galaxy S7. With a bigger 5.5-inch display on the S7 Edge, a powerful Snapdragon 820 processor, fast camera, micro-SD slot, bigger battery and IP68 water resistance. They each have a lot to offer.
Read: Galaxy S7 Edge Review
During the unveiling Samsung made sure to mention a few accessories, and some of them are really impressive, like beautiful leather cases. Not to mention the wireless charging battery pack case, charging stands, camera lens clips and much more. Samsung has multiple excellent accessories owners need to know about.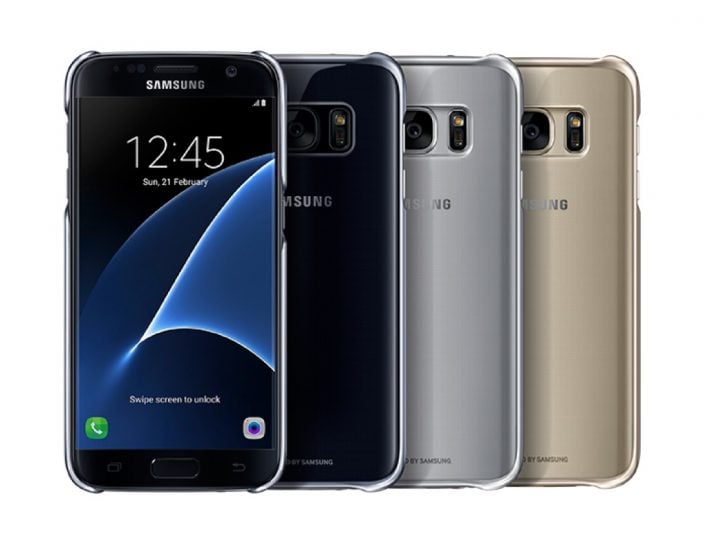 When it comes to buying accessories, cases, chargers, and more for smartphones we have a lot of options. Especially being a Samsung device, one of the most popular manufacturers on the planet. As a result every major 3rd party case maker has something for the S7.
Checking out Amazon or even Best Buy owners or future buyers will see countless accessories of all shapes, sizes, prices, and quality. That said, if you want the best accessories available, for one of the best phones on the market, you'll want some of Samsung's official products.
Read: Galaxy S7 Edge Official Leather Case Review
A few of these aren't new, like the quality hands-free Bluetooth Level U Wireless headphones. The rest are specifically made for the Galaxy S7 or the bigger S7 Edge, and will let owners get the most from their new phone. Without further ado, here's some official accessories for the Galaxy S7 made by Samsung.
We also have a roundup of the best cases, and screen protectors to keep your phone new. Click the arrow below to enjoy a slideshow of all the official accessories, and links to buy any if you're interested.
Galaxy S7 S-View Flip Cover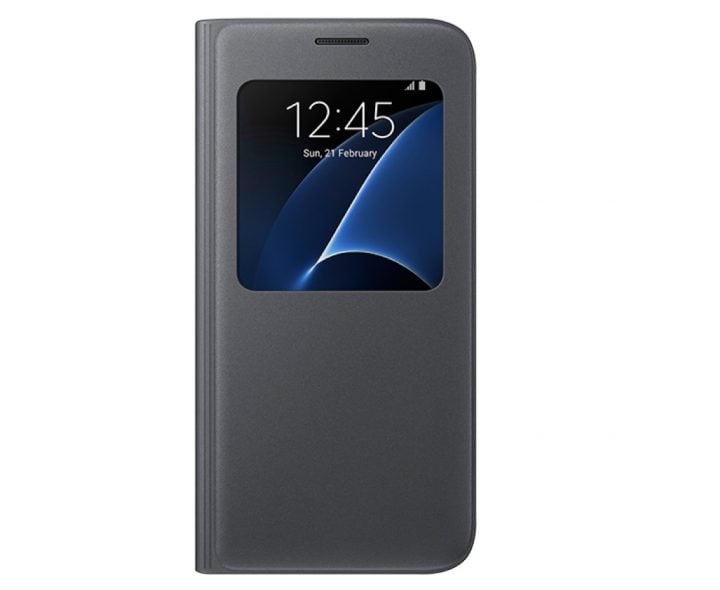 As expected, the popular S-View case is also available for the Galaxy S7 and S7 Edge, and comes in multiple different colors. For the Galaxy S7 there's Black and Gold, the two colors being offered, then for the Galaxy S7 Edge it comes in Black, Gold & Silver. The S-View has been popular for years, and protects your device while letting you interact with it without ever opening the case. Basically offering full protection even while you answer calls, take pictures and more.
When closed, the S-View cover offers instant access to critical features through a unique window interface, thanks to the Samsung ID chip. View the home screen to check the time, weather and other status items. Accept or reject incoming calls with just a swipe, or reject calls with a preset message. Control your music playback directly on the S-View screen. If you miss anything, notifications are shown in the recent activity menu of your S-View cover. It works even better with the new always-on display feature.