14 Official Galaxy S7 Accessories Worth Buying
Galaxy S7 Keyboard Cover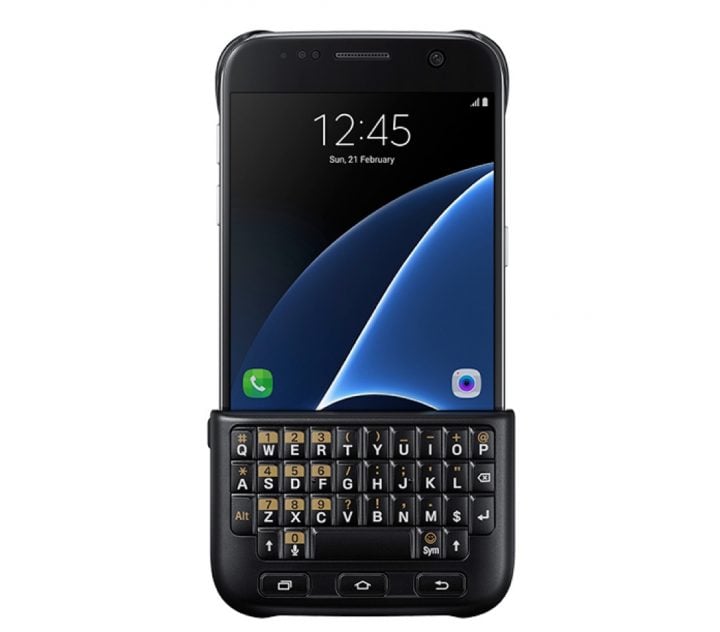 Some users find it silly, while professionals or recovering BlackBerry users absolutely love it. It's called the Galaxy S7 Keyboard Cover. It's essentially the same protective cover as detailed earlier, but with notches to slide a dedicated hardware keyboard on the front or back of the Galaxy S7. On back it's just there as storage. Slide it off, put it on front and slide it in place and use it as a dedicated hardware keyboard.
It's a durable precision molded polycarbonate shell, and the keyboard has exclusive shortcuts, dedicated hardware home and other bottoms for continued usage and more. It's a bit odd, but some users will love it.

As an Amazon Associate I earn from qualifying purchases.