Facebook App Update Delivers iPhone Battery Life Fixes
Have you ever wondered why your iPhone battery life is bad? There is a good chance the Facebook App is to blame for some of your iPhone battery life woes, but that should change.
A new Facebook app update for the iPhone includes two specific fixes aimed at delivering better iPhone battery life to users by optimizing the CPU usage and solving a frustrating bug that kept silent audio playing in the background after you closed the Facebook iPhone app.
We shared concerns about the Facebook causing bad iPhone battery life earlier this month, after reports indicated the Facebook app was staying awake when it shouldn't be. This isn't the first time that the Facebook iPhone app showed up as a potential battery hog. Back in 2013 users discovered that the Facebook app stayed active in the background, draining the battery faster.
One week after users called Facebook's attention to the iPhone battery life problems the company responded with fixes in the latest Facebook app update for iPhone and an explanation about what was happening.
Users who already have Facebook installed can tap on the App Store -> Updates -> find Facebook and tap Update.
If you have automatic updates turned on, you likely already have the Facebook app update on your iPhone and should start to see better battery life.
The Facebook update notes do not specifically call out these fixes, but Ari Grant, an Engineering Manager at Facebook, outlines these changes in a public post. Grant writes
"The first issue we found was a "CPU spin" in our network code. A CPU spin is like a child in a car asking, "Are we there yet? Are we there yet? Are we there yet?"with the question not resulting in any progress to reaching the destination. This repeated processing causes our app to use more battery than intended. The version released today has some improvements that should start making this better.
[contextly_sidebar id="4w1FVUQFOMFclUsmP4aydTb0ITRvoqw7"]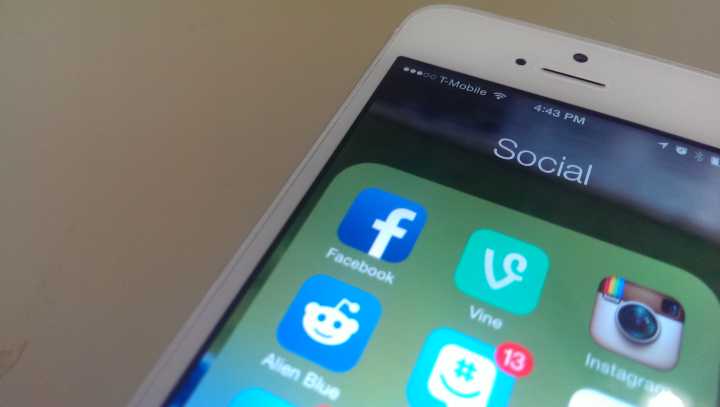 The second issue is with how we manage audio sessions. If you leave the Facebook app after watching a video, the audio session sometimes stays open as if the app was playing audio silently. This is similar to when you close a music app and want to keep listening to the music while you do other things, except in this case it was unintentional and nothing kept playing. The app isn't actually doing anything while awake in the background, but it does use more battery simply by being awake. Our fixes will solve this audio issue and remove background audio completely."
Grant concludes the update by apologizing for the issue and stating that Facebook is, "committed to continuing to improve the battery usage of our app."
There is a new Facebook app update for the iPhone every two weeks, so users may see additional improvements in early November.
iOS 9.1 vs iOS 9: What's New in iOS 9.1
New iOS 9.1 Emoji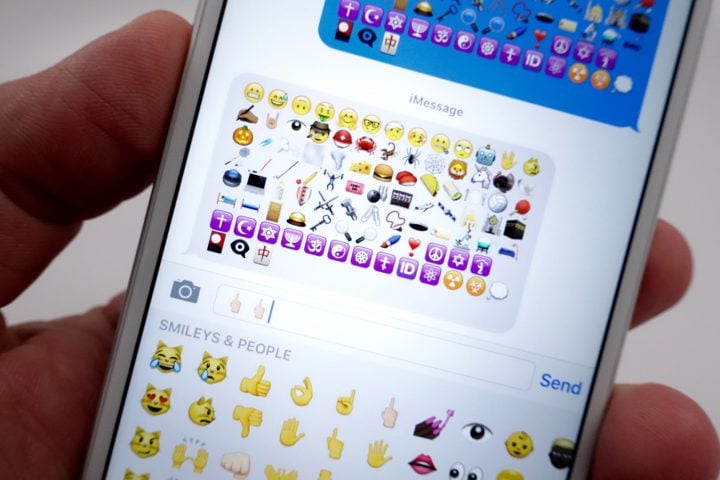 There are a lot of new iOS 9.1 emoji options to use when you install the upgrade. The most talked about new emoji is the middle finger emoji, but there is also a unicorn, a taco, a burrito, a lion, spider, new sports, gambling options and a lot of new faces.
Once you upgrade you will get access to the new iOS 9.1 emoji on your iPhone and iPad. Many of these support the multiple skin tone options that Apple added to iOS 8 over the summer.
If you send the new iOS 9.1 emoji to someone who does not have iOS 9.1 installed they will see odd blocks for many of the items you send.
You can use all the new iOS 9.1 emoji on the iPhone emoji keyboard that is on by default. You don't need to buy any apps to get the new emoji.