Fall Debut of Awesome Apple Product May Not Include iWatch
Originally speculated to arrive this year following Tim Cook's hints that we'll see some awesome products this fall in Apple's product pipeline, the wearable iWatch smartwatch is now said to be a tardy arrival.
KGI Securities analyst Ming-Chi Kuo, who has accurately predicted Apple's plans in the past, is saying that the iWatch won't be debuting for at least another year or so.
Apple is said to not have the required resources at this time to debut the iWatch in the fall. Despite rumors of a 100-person team dedicated to the development of the watch and that the hardware is now in testing, Apple's rumored major changes to the iOS operating system with iOS 7 may have forced the iPhone-maker to re-dedicate resources away from iWatch. iWatch, likely to run a variant of iOS like Apple TV, may need specific tweaks and customization on the software front to deliver its core functionality to users.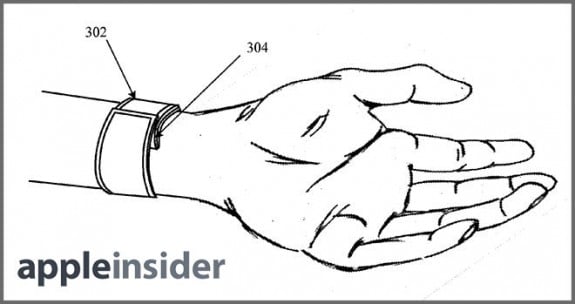 Kuo says that Apple won't be showing off the iWatch this fall alongside the rumored refresh of the iPhone, iPod, and iPad product lines that could have us seeing the iPhone 5S, the iPad mini 2 Retina Display, and a new slimmer full-sized iPad 5. The iWatch, by Kuo's prediction, would come in late 2014 and will feature a 1.5-inch to 2-inch display and would have some sort of biometric security sensor. New advances in mobile technology should allow Apple to deliver the hardware in time after it works out the software.
In a briefing with Apple Insider, Kuo says that there will be deep integration between the smartwatch with iOS devices, which could suggest that the iWatch will require an iPhone, iPad, or iPod to pair with, and the wearable computing technology will not be a standalone product. However, Kuo advises that the iWatch will serve to augment the utility of iOS, not replace existing devices.
"Investors shouldn't be misled by the word 'Watch'. We think iWatch will not be positioned as a time-telling device, nor as a device that displays information from other Apple products," Kuo says. "We are positive on the iWatch because its wearable design is helpful for offering more secure user identification and biometrics functionality."
Smartwatches on the market so far have merely been conduits to display information, like the Sony Smart Watch, Motorola's MOTO ACTV, and the Pebble Smartwatch. Recently uncovered Motorola patent applications show that Google may be working on a Nexus smartwatch, and that product may be a standalone product that includes its own voice and data cellular modems. Microsoft, LG, and Samsung are also rumored to be exploring the smartwatch form factor.
Biometrics capabilities rumored for the iWatch could help Apple extend the device into the health and fitness market with sensors for heart rate, pulse, or other body rhythm information. Additionally, a biometric security module may also be embedded in the iWatch for more security.
The focus on security is in line with what we've been hearing with the iPhone 5S rumors; that device is said to support a fingerprint scanner from Apple's acquisition of AuthenTec.