Insane Fallout 4 Deal Arrives for PS4, Xbox One & PC
Another huge Fallout 4 deal has emerged ahead of the game's release only this one is available to those buying the game on Xbox One, PS4 or PC. It will almost certainly be one of the best Fallout 4 deals that emerges ahead of the game's November release date.
At E3 2015, Bethesda announced the arrival of Fallout 4, a follow-up to its massively popular Fallout 3 title from 2008. On stage, the company outlined tons and tons of pertinent details including gameplay information, the Fallout 4 Pip Boy Edition, parts of the story, and more.
As we've moved deeper into the year, we've seen Fallout 4 release details continue to emerge. We've seen Fallout 4 bundles emerge, we've seen new gameplay details emerge, and we've seen a series of enticing Fallout 4 deals appear ahead of the game's November 10th release date for Xbox One, PS4 and PC.
While some Fallout 4 deals are static, others are only temporary. The most recent temporary Fallout 4 deal knocked $15 off the $60 game though the deal was limited to the PC version of Fallout 4. Most of the big pre-release Fallout 4 deals we've seen have come for PC Fallout 4 and that's what makes today's deal so exciting.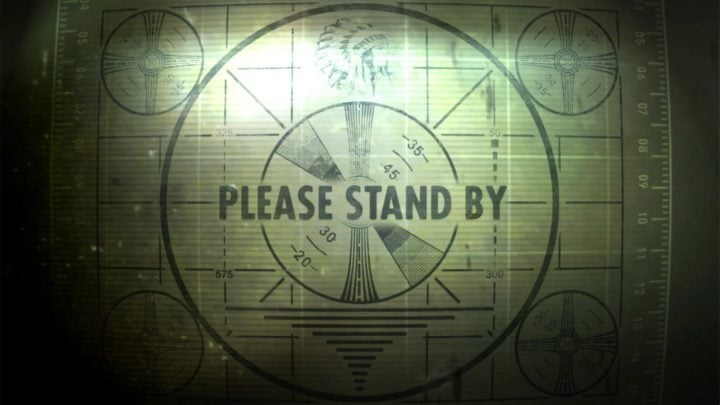 Today's insane Fallout 4 deal comes from Dell and it delivers a free gift card to those that pre-order the PC, Xbox One or PS4 version of Fallout 4 right now ahead of release. We've seen some retailers offer savings, $10 from Best Buy and $10 from Microsoft, but Dell's deal is much better.
Dell's Fallout 4 deal will provide you with a $25 gift card that you can spend on Dell's website. While the gift card is limited to Dell, the company does offer a wide range of products including top video game titles like Metal Gear Solid 5: The Phantom Pain. And with months to go before the end of the year, the retailer will almost certainly stock many more.
To take advantage of Dell's Fallout 4 deal, you'll need to sign up for Dell Advantage. Unlike Best Buy's Gamers Club Unlocked program, Dell Advantage is free. Then, you'll want to pre-order the game for Xbox One, PS4 or PC. If you own multiple consoles, choose wisely.
Then, sometime after Fallout 4 is released, Dell will send you $25 to spend on its store. You'll be able to put it towards another video game or something else that catches your eye. This is a fantastic bonus and it's worthy of your consideration if you're planning to play Fallout 4.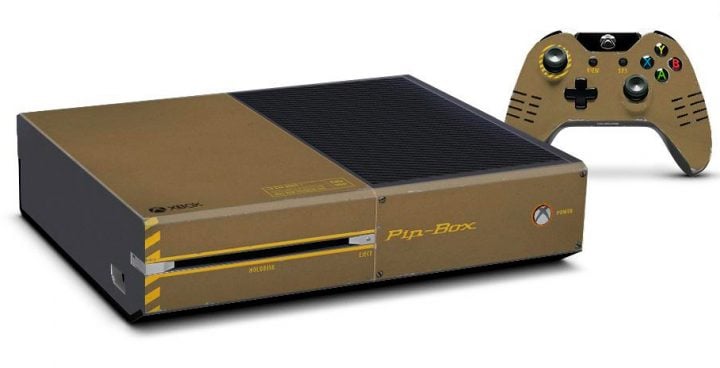 New Fallout 4 details will continue to emerge as we push towards the game's release date in November. Recently, we've seen the company confirm several unique Fallout 4 items including a rare Fallout 4 Xbox One controller and a special edition Fallout 4 Pipbox Xbox One. Both can be acquired via a contest that ends later today.
We also continue to see important Fallout 4 release details arrive as Bethesda gears up for launch. For instance, the company recently confirmed plans to release the PC requirements about a month ahead of the game's release date, standard protocol for the company and its PC games.
The company has also said that it will not be releasing any more details about the Fallout 4 story so that it can preserve some elements of surprise.
Bethesda is also hosting a contest to win the the Fallout 4 Pip Boy Edition. Those who sign up for the company's newsletter will enter a drawing to win several notable Fallout 4 prizes including the Fallout 4 Pip Boy Edition. Bethesda says that it won't be making any more copies of the collectors item and resellers are currently selling it for $300 or more.
Look for more Fallout 4 release details to surface as we push deeper into the year.
Fallout 4 Release: 10 Things We Learned in August
Fallout 4 Xbox One Controller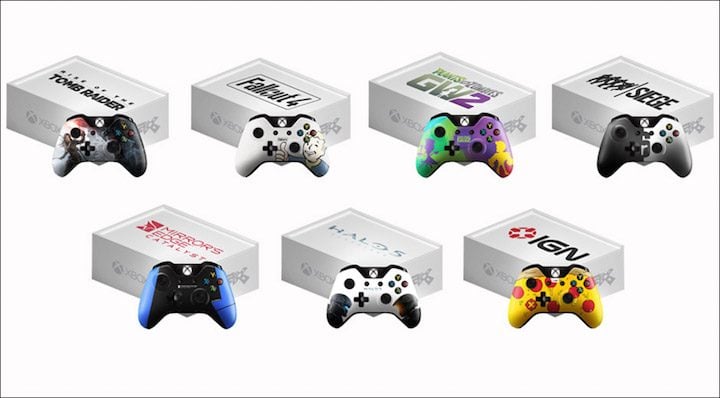 We've seen a ton of Fallout 4 accessories emerge though this one should be especially exciting for Xbox One users.
Microsoft just announced a brand new ultra rare Fallout 4 Xbox One controller. The controller is tied into PAX Prime 2015 and the company is going to be offering a couple of different ways to win the controller ahead of the game's release in November.
If you plan to attend PAX Prime 2015, you'll want to snap a photo. Then you'll want to share that photo on Instagram or Twitter with the hashtags #xboxsweepstakes and #xbox.
If you can't make it to PAX, you'll need to retweet a specified tweet from Microsoft's Xbox Twitter account. One you do that, you'll enter into the contest for a chance to win the Fallout 4 controller. The contest will run from August 28th to August 31st.

This article may contain affiliate links. Click here for more details.