Fallout 4 Release: 10 Things We Learned in August
Surprise Fallout 4 Pip Boy Edition Stock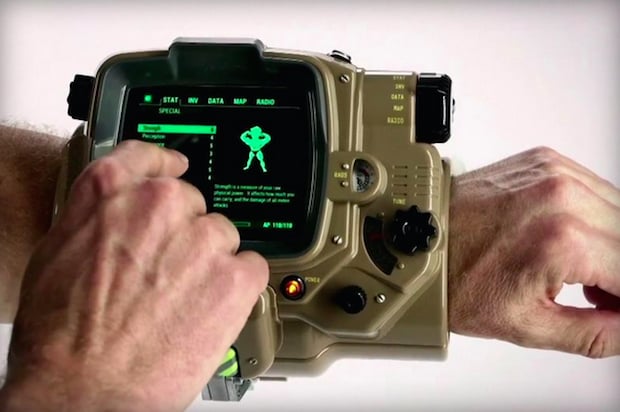 Here in the United States, the Fallout 4 Pip Boy Edition is nearly impossible to find for its regular $120 price. Resellers are asking for $300 or more for the rights to a pre-order and we don't expect that price to budge much ahead of release. Fortunately there are other ways of getting one.
Bethesda is currently hosting a a giveaway through its Beth Store and it will last all the way up until the game's release. The contest is called "Countdown to Fallout 4 Giveaway" and it's going to be the source of several prizes including the Fallout 4 Pip Boy Edition.
One has already been given away though Bethesda plans to give away at least five more Fallout 4 Pip Boy Edition models before the November release date. All five Fallout 4 Pip Boy Editions will be given away in October in the buildup to November 10th.
To enter, you need to sign up for Bethesda's newsletter. That will enter you into the drawing for the Fallout 4 Pip Boy Edition bundle and several other prizes including sweatshirts, bobbleheads, and more. It's worth looking into if you've been hunting for a Pip Boy.

This article may contain affiliate links. Click here for more details.