More Fallout 4 Deals Emerge
Last minute PS4 Fallout 4 deals have emerged just hours before the Fallout 4 release date for PS4, Xbox One and PC.
There are still several Fallout 4 deals available ahead of the game's release later on today. Dell is still offering its $25 eGift Card to those that order the game for PS4, Xbox One or PC. Amazon is still letting Prime users save $10 off a Fallout 4 pre-order. Microsoft is still giving away $10 to its online store. And Best Buy is still shaving $25 off an additional game when you buy Fallout 4.
Additional Fallout 4 deals have emerged today and they are targeting those who want Fallout 4 but don't have a system to play it on.
Best Buy and GameStop have coughed up two PS4 Fallout 4 deals that bundle the system with some additional games including Fallout 4.
If you add a PlayStation 4 to your cart at Best Buy (the retailer offers several options including the Nathan Drake Bundle and a Black Ops 3 bundle), you'll automatically receive a free Charging Station and a copy of Fallout 4 for PS4. It will save you more than $75.
As of right now, it appears that the 500GB PS4 is sold out online so those interested will, for the moment, need to settle on a PS4 bundle to snag a free copy of Fallout 4.
The offer allows you to do in-store pickup which means you can take advantage of Best Buy's Midnight Fallout 4 release date events. Select Best Buy locations will be keeping their doors open late to accommodate those who want to play the game right when it comes out.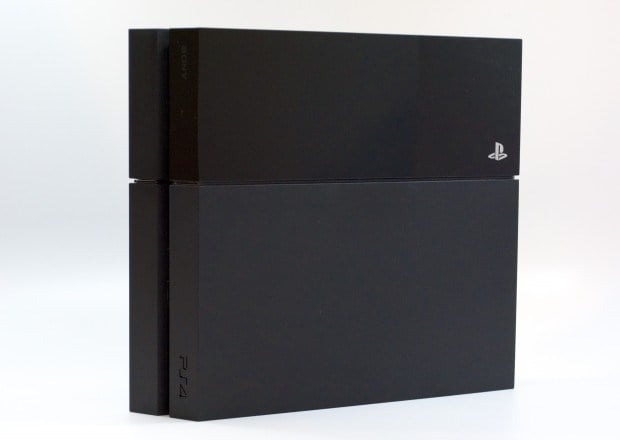 GameStop's Fallout 4 deal is very similar to Best Buy's. If you buy a PS4 Nathan Drake bundle at $349.99, you'll receive a free copy of Fallout 4 for the PlayStation 4. The retailer says that this is an Online Only offer.
There's also an additional bonus that should be attractive to those that are into the Uncharted series. If you order the PS4 Nathan Drake bundle, you'll also gain access to the Uncharted 4 Multiplayer beta that kicks off later this year. Naughty Dog's Uncharted 4 is set to arrive on PS4 early next year.
Many Fallout 4 offers and bonuses are set to end in a few hours when the game hits shelves for the first time. Fallout 4 is set to go on sale at 12:01AM Eastern in the United States which means buyers on the west coast will be able to pick up a copy of the game at 9PM Pacific.
Those that order a physical copy of the game will need to take advantage of the midnight release date events at Best Buy and GameStop (select Walmart locations should be open too). Those that order the digital version of Fallout 4 can pre-load the game right now and play right when the calendar turns.
10 Fallout 4 Release Date Tips
Set Aside Time & Free Up Space
If you order the digital version of Fallout 4, you can pre-load it on your Xbox One, PS4 or PC ahead of its release date. If you pre-load, you can play right when the clock strikes midnight at 12:01AM Eastern. You won't be able to play before then.
If you ordered the physical version of the game, you'll need to install it with the disc that comes inside. If you ordered the physical version of Fallout 4 for PC, you'll need to use the disc and Steam to activate and install the game. There is no pre-load for the physical version of Fallout 4.
There's also a day one patch that you'll need to download. This patch will fix some of the initial problems Bethesda's engineers discovered during testing. So what're we getting at?
If you plan to pre-load or if you plan to install right after you get the game in your hands, you'll want to set aside some time on November 9th or November 10th (or whenever you install) to ensure that the download and installation process goes smoothly.
You might need to delete files, transfer a game to an external hard drive, or maybe even deal with a problem. This on top of the time it will take to download and install the game on your Xbox One, PC or PlayStation 4.
Aside an hour or so of quiet time so that you can attend to all of this without any distractions.

This article may contain affiliate links. Click here for more details.