Far Harbor Fallout 4 DLC Release: 5 Things to Expect & 4 Not To
Now that the Wasteland Workshop release date has come and gone we want to turn out attention to the next Fallout 4 DLC. This is an early look at what we expect from Bethesda and the Fallout 4 Far Harbor release for Xbox One, PS4 and PC.
As we push deeper into the year we continue to see Bethesda change Fallout 4. The company's done that through its free updates and its accomplished that with its paid Fallout 4 DLC.
In March the developer rolled out the first Fallout 4 DLC, Automatron, which delivered new enemies, quests, and customizable robots.
The developer recently released its second piece of DLC called Wasteland Workshop. Wasteland Workshop is a small $5 add-on that brings arena fighting and new items for settlements.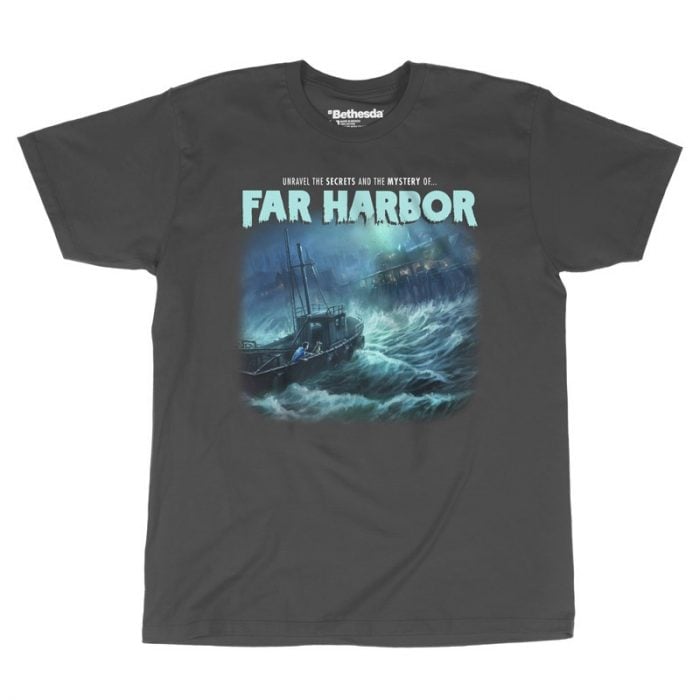 Next on the docket is Far Harbor, the biggest of the trio. Far Harbor is Bethesda's $25 crown jewel (of the initial batch of DLC) and it will likely bring a long list of changes to the award-winning title.
There are a ton of theories going around but here's what we know about the Far Harbor DLC right now, courtesy of Bethesda:
A new case from Valentine's Detective Agency leads you on a search for a young woman and a secret colony of synths. Travel off the coast of Maine to the mysterious island of Far Harbor, where higher levels of radiation have created a more feral world. Navigate through the growing conflict between the synths, the Children of Atom, and the local townspeople. Will you work towards bringing peace to Far Harbor, and at what cost? Far Harbor features the largest landmass for an add-on that we've ever created, filled with new faction quests, settlements, lethal creatures and dungeons. Become more powerful with new, higher-level armor and weapons. The choices are all yours.
Far Harbor's landmass is expected to be larger than The Shivering Isles DLC from Elder Scrolls IV: Oblivion.
Fans and Season Pass holders are excited but many of the key release details remain in the shadows behind the scenes.
Today we want to help you set some early expectations for the Fallout 4 Far Harbor release for Xbox One, PS4, and PC.
Don't Expect One Far Harbor Release Date
Don't expect there to be a Fallout 4 Far Harbor release date exclusive. Bethesda's made this clear countless times but it's bears repeating. Like Automatron and Wasteland Workshop, the company will release Far Harbor for all three platforms on the same day. In most places.
While we should see a release for PC, Xbox One and PS4 and most places on the first announced release date, don't expect it to land everywhere on day one.
Free updates and the first two Fallout 4 DLC have arrived late for consoles in Asian territories. Wasteland Workshop didn't arrive for Xbox One and PS4 in Asia until April 19th, a week after everyone else.
While we certainly hope this changes between now and the release of Far Harbor, a quick look into the past doesn't instill any confidence.
We'd bet on a Far Harbor release date delay for Xbox One and PS4 in Asia.