FIFA 19 Pre-Order Guide: 3 Reasons to Buy & 3 Reasons to Wait
Don't Pre-Order for Bonuses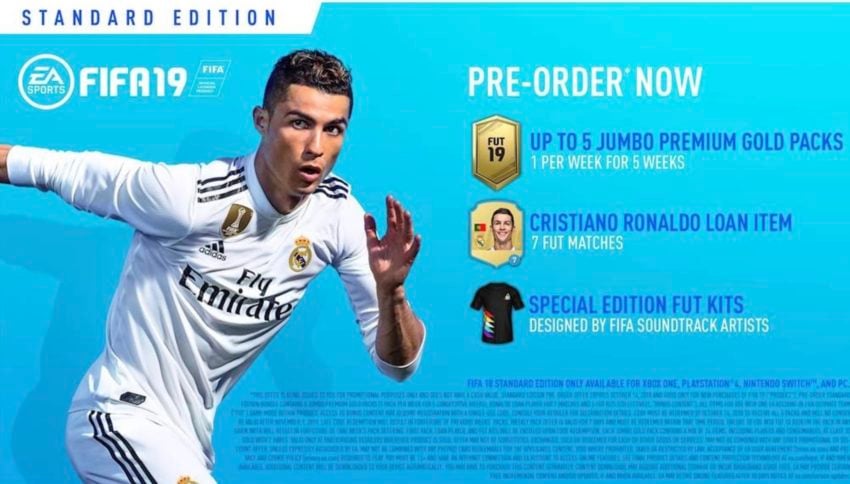 All of the FIFA 19 extras that come with the multiple editions are going to be there no matter when you order.
You miss out on the early access if you don't buy the Ultimate Edition on September 25th, but you still get the bonus FUT packs, as long as you log in weekly.
There aren't any standout bonuses that require you to put money down ahead of time and we don't expect that any will appear in the coming months.

This article may contain affiliate links. Click here for more details.