Fitbit Upgrades Make it Easier to Get in Shape in 2017
The new Fitbit updates add support for more connections in the app and allow you to motivate and inspire yourself with the progress of friends and users who share your goals.
Better goal setting and an option for personalized workouts with FitStar integration, better connectivity to your community of support with a new social experience and improved personal goal setting.
We had the chance to look at the new Fitbit software at CES 2017 where the company stressed the importance of connections with a support group when you are trying to lose weight and get in shape.
Fitbit data found that users with even one friend on the platform moved an average of 700 more steps per say than users without friends. This update is about more than simply finding a friend to share your workouts with.
"In order to help drive true behavior change, you have to make health fun, engaging and meaningful. For nearly 10 years, we have been the leader in the connected health and fitness category because we have consistently delivered innovative products, software and services that work together to create an engaging experience our users love and can't live without," said James Park, co-founder and CEO of Fitbit in an announcement. "With these latest advancements, we're delivering even more ways to interact with your social network and provide a smarter, more tailored experience, transforming the personal value of Fitbit devices from beloved fitness trackers to an integral part of your life."
The new Fitbit app comes with a new Community section that can help you go beyond the connections of your local friends and join a larger community of people that are all after the same goals. This includes a Feed that shows you inspirational updates, tips, and content from Fitbit health and fitness experts as well as ways to discover and attend workouts in your area.
The upgraded Friends section allows you to compete with friends, cheer them on and even taunt them if that's your style. There is also a new Groups section that includes 20 groups at launch so you can tap into support to lose weight, get fit, learn about wellness or fitness.
Fitstar is another major part of the upgrade to the Fitbit app that can help you live a healthier life. This is a personalized workout with video guides. As you workout, you can tell the app if a section of the workout was too easy, too hard or just right and it will change for the next rep. As you use the Fitstar personalized trainer to workout it will learn more about you and help tailor the best workout for you.
With this new version, there is a better Personal Goal Setting option that can help you set attainable and realistic goals as well as help you find the right workouts to hit those goals.
There are two nee certified personal trainers that you can choose from and with the Guidance tab, you will get the best workout recommendation you can based on your already tracked activity from your Fitbit. If you ran five miles the day before, the app will suggest a workout to push your upper body while letting the lower body recover.
Fitstar Radio will power you through workouts with stations from Pop to Hip Hop and everything in between. The app also includes new workout videos that look great on your phone, tablet or on your HDTV.
Rounding out the important Fitbit upgrades for the start of 2017 are updates to the FitBit Blaze. This includes an estimated Vo2 Max calculated by your profile heart rate and exercise data as well as a new relaxed breathing session to help calm you and reduce stress. With this update, the FitBit Blaze also gets three new clock faces.
The new Fitstar Personal Trainer tools are available in an update today on Android and iPhone as well as online. Fitbit's new Community section is coming in March and the Personal Goal setting will arrive later in January 2017. The new Fitbit Blaze features will arrive in February 2017.
11 Best Weight Loss Apps in 2020
Lose it Weight Loss App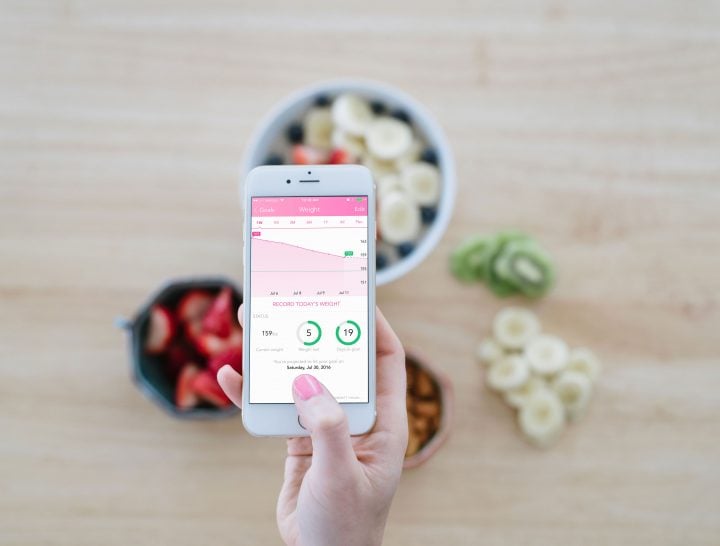 Lose It is a free weight loss app for iPhone and Android that helps you achieve sustainable healthy weight loss. This tool includes an app as well as a website so you can see your information on your computer as well.
You can connect to people, your various devices and food information that will help you lose weight with smart decisions. Lose It helps you create a personalized weight loss plan with goals that include a goal weight as well as total wellness and fitness.
The app includes access to a verified food database that helps you track your calories with easy searching, or add custom foods and you can share recipes. You can also scan a UPC to add food.
Lose It connects to other apps like RunKeeper, Nike+ and a variety of devices and scales to help you track all of your fitness data easily and intelligently. You can create goals with a group of friends, challenge friends or yourself and get support from the group to stay on track.

Lose It is free, with a $39.99 premium option that includes much more tracking, meal planning and other upgrades.