Check Out the Free PS3 & PS4 Games in June
The free PS4 games and PS3 games for PS Plus members in June are official and there is a special treat for anyone waiting to play Metal Gear Solid 5 later this year.
Every month Sony offers free PS4 games and free PS3 games to users who pay for PS Plus. The PS Plus service is essential to play online on the PlayStation 4 and delivers other benefits to users.
The free games offer up an affordable way to try recent releases and to enjoy new games without paying for them. To get these free PS4 games you need to download them during the free period and then you will own them. There are also a few free PS Vita games in the mix.
Read: PlayStation Plus: 6 Things Buyers Need to Know
There is usually a free trial of PS Plus with a new PS4 purchase. PS Plus is $49.99 for a year membership, but you can try it out with a shorter 3-month membership for $17.99.
Free PS4 Games in June
If you want to play online with the PS4 you need a PS Plus membership, so it is nice to see the addition of free PS4 and PS3 games with the service to help add to the value. Sony changes the free PS4 games every month. The free PS3 games are often older, but better known titles, while the PS4 offerings often include several arcade type games.
The PS3 and PS4 games arrive online for free starting on June 1st.
Metal Gear Solid 5 Ground Zeroes for PS4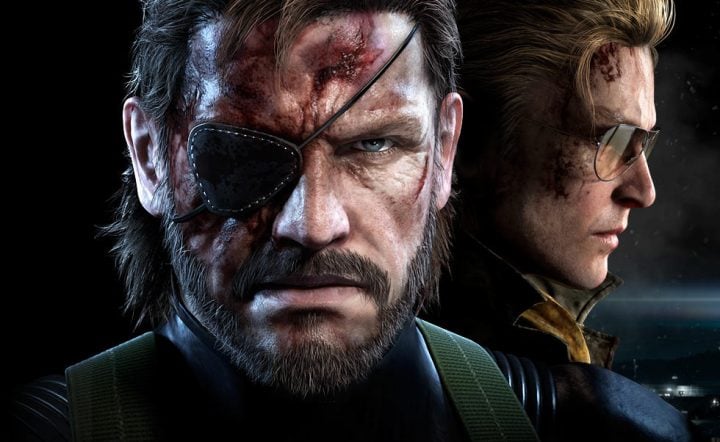 The first free PS4 game for June is Metal Gear Solid 5: Ground Zeroes. In this lead up to the Metal Gear Solid 5 release in September you take Snake through a mission in a Cuban military base to rescue Paz from imprisonment. This game is normally $19.99, but it is free in June to PS Plus members.
Skulls of the Shogun: Bone-A-Fide Edition PS4
Skulls of the Shogun: Bone-A-Fide Edition is a turn based strategy game for the PS4. Take control in the Samurai afterlife on the PS4. In this game you must build an army of undead soldiers to destroy opponents and earn your honor back.
Super Exploding Zoo for PS4 & PS Vita
Super Exploding Zoo is a cross play game for the PS4 and PS Vita. You need to defend eggs in a zoo from aliens who want to eat the eggs. Do they want to scramble them, cook them over easy or make an omelet? We don't know. We do know that you must protect the eggs with the only weapons handy in a zoo. Exploding animals.
Futuridium EP Deluxe for PS4 & PS Vita
Futuridium EP Deluxe is a crazy looking shooter with an electronic soundtrack and a retro vibe that mesh well. In addition to shooting, you'll need to solve puzzles as you listen to a fast paced soundtrack.
Call of Juarez Gunslinger for PS3
This first-person shooter places you in the wild west where you need to restore some order by taking out anyone who crosses you or your path. You are Silas Greaves, bounty hunter, and you need to survive and capture or kill the bad guys.
Cloudberry Kingdom for PS3
If you enjoy a challenge that changes based on your skill level, Cloudberry Kingdom is where it's at. This game includes artificial intelligence that won't take over our world, but it can build an infinite number of levels to match your skill level.
Metal Gear Solid 5 Release: 5 Things to Know
Try Metal Gear Solid 5: Ground Zeroes First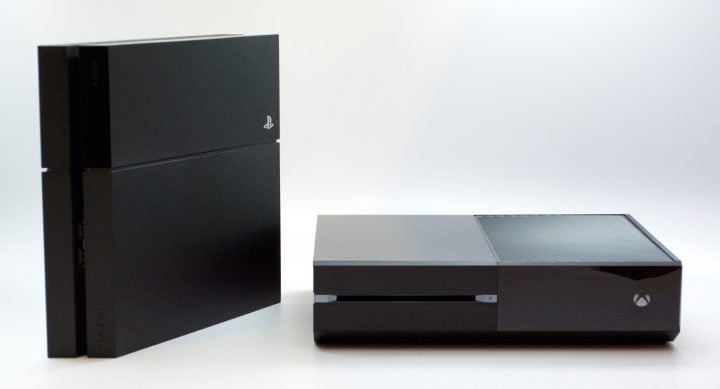 Maybe the first thing that you should know is that the first part of Metal Gear Solid 5 is already available for Xbox 360, Xbox One, PS4, and PS3. The game isn't as massive as The Phantom Pain but it's still very important nonetheless.
Metal Gear Solid 5: Ground Zeroes serves as a prolouge to The Phantom Pain which means that it's important to the story. If you're already planning to buy Metal Gear Solid 5: The Phantom Pain, then it's probably worth a download for that reason alone.
It's also worth a download if you're on the fence because it will help you decide if Metal Gear Solid 5: The Phantom Pain is going to be worth your hard earned dollar. Maybe you fall in love with the combat and the stealth, maybe you don't .
Now is the perfect time to give it a shot because the price has dropped in the year since its arrival. We've seen a number of Metal Gear 5: Ground Zeroes deals emerge in recent months so you'll want to keep an eye out as we push towards the release of the main story.