Samsung Galaxy Lollipop Update: What to Know This Week
The Samsung Galaxy Lollipop update roll out is expanding rapidly and we've seen a number of new details emerge for the Galaxy S5, Galaxy Note 4, and Galaxy Note 3. Today, we want to take a look at what Galaxy smartphone users need to know this week about Samsung's Galaxy Android 5.0 Lollipop update and its release.
Samsung's Galaxy Lollipop release started off extremely slow. In December, Samsung started rolling out the Galaxy S5 Lollipop update though it kept the software contained to one specific variant in one specific part of the world. This is typical of Samsung. The company tends to slow roll its updates so that it has time to correct mistakes and halt updates as it sees fit.
We knew that eventually, the Samsung Galaxy Lollipop release would start pushing out with force and with a month gone in 2015, that's exactly what we're seeing. Over the past month and change, we've started to see Samsung make significant progress with its overall Galaxy Lollipop release.
The company's not only made substantial progress with the Galaxy S5 Lollipop update, we've also seen a number of other updates start to roll out including updates for the Galaxy S4 and Galaxy Note 3. Those updates remain isolated though we expect them to follow in the Galaxy S5's footsteps.
Samsung Galaxy smartphone users, and tablet users, around the world are now eagerly anticipating their upgrades from Android 4.4 KitKat and we've seen some key dominoes fall in the past week and a half. Samsung and its carrier partners have started to fill in many of the blanks which allows us to piece together a look at Lollipop upgrades for several key devices.
Today, we want to focus in on the important details as we clue you in on what you need to know this week about Samsung's current Lollipop update situation and what you can expect to see in the future.
Galaxy S5 Lollipop Update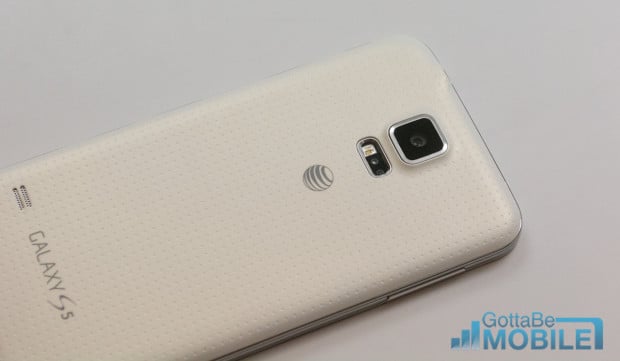 Let's start with Samsung's oldest Android 5.0 Lollipop, the Galaxy S5 Lollipop update. In the past week or so, we've seen the update make significant progress and it's clear that February is probably going to be a very active month for Samsung's current Galaxy S flagship.
First, we saw the Galaxy S5 Lollipop update start pushing to the Exynos version of international variant. This is significant because this is one of the more popular unbranded models. The update is currently limited to one region, Kazakhstan, though we suspect that Samsung will green light it for other regions in the coming days.
We also saw the Galaxy S5 Lollipop update start pushing in the U.S. The Verizon Galaxy S5 Lollipop update is the only update that's currently available and it brings a ton of new features and enhancements along with it. Verizon isn't know for being quick to major Android updates so its arrival definitely came as a surprise.
Earlier this week, we also discovered the Sprint Galaxy S5 Lollipop update lurking on its website. The discovery of this User Agent Profile string means that Sprint's currently testing the Galaxy S5 Android 5.0 update behind the scenes and the emergence of Android 5.0.1 means that Sprint Galaxy S5 users should get updated with some of Google's latest bug fixes. Today, Samsung confirmed the Sprint Galaxy S5 Lollipop release for tomorrow.
It's also worth mentioning that French carrier SFR plans to upgrade its Galaxy S5 with Lollipop this month. That's an ETA for a foreign carrier but it does help to frame a timeline. We will almost certainly see a number of carriers start to push their updates in the month of February though we should warn you. Samsung's Android roll outs take months, not weeks, and some carriers will certainly lag behind the pack.
Galaxy Note 4 Lollipop Update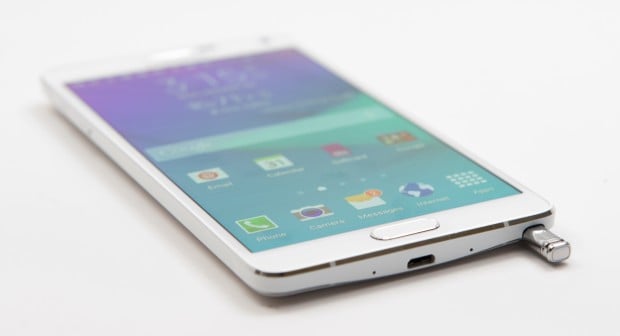 The Samsung Galaxy Note 4 Lollipop update isn't rolling out yet, surprising given that it's a flagship smartphone. Thanks to a recent report, we think we know why there has been a delay.
SamMobile's editor Faryaab Sheikh claims that it's because the company is still working on code for the Galaxy Note 4 Lollipop upgrade. According to Sheikh, the Galaxy Note 4 Lollipop release is delayed while Oculus tweaks code for the Gear VR. The Samsung Galaxy Note 4 is currently the only device that supports Samsung's VR accessory and that appears to be the cause for the delay. We're not sure how long this delay might last but it's clear that Samsung is inching closer to a Galaxy Note 4 Lollipop release.
Our first clue is from SFR. SFR says that it plans to push the Galaxy Note 4 Lollipop update in February. This is an ETA but again, it's a sign that carriers are confident that the arrival is close.
We've also noticed that Samsung has begun updating its Galaxy Note 4 manuals to reflect the unreleased Galaxy Note 4 Lollipop update. Just days ago, the company took it a step further and updated Galaxy Note 4 manuals for three variants including the SM-N910F, SM-N910C, SM-N910H. A release date does not appear in these documents but it's pretty clear that Samsung is planning a roll out in the near future.
A release in the United States remains in the shadows though with the U.S. part of the initial batch of Galaxy S5 Lollipop updates, there's a good chance that it will be included in the Galaxy Note 4's initial Lollipop release.
Samsung continues to stick to its "early 2015" release for the Galaxy Note 4 and that's what Galaxy Note 4 users in the United States, and elsewhere, should be expecting.
Galaxy S4 Lollipop Update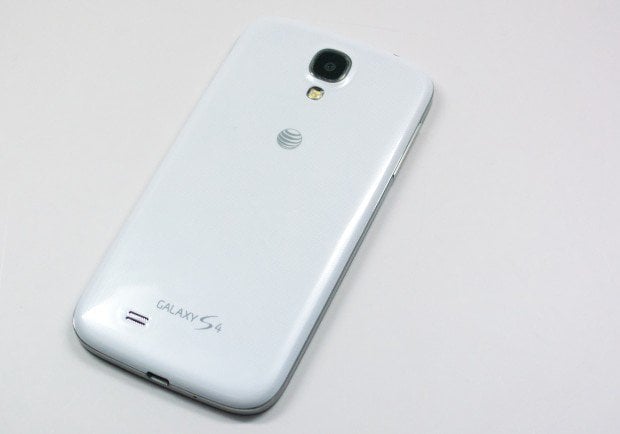 At the tail end of last month, Samsung started pushing out the Galaxy S4 Lollipop update. The update came as a bit of a surprise given that the Galaxy S4 is nearly two years old and older devices usually aren't among the first to get Samsung's upgrades. Not that that bothers Galaxy S4 users. This is a huge development.
Right now, the Galaxy S4 Lollipop update is rolling out to the GT-I9500 in Russia. The GT-I9500 is the international version of the Samsung Galaxy S4 and it's one of the most common unbranded models. It's not clear where the update will land next though Samsung's Lollipop roll outs are very random and very unpredictable.
What's important to note though is that the Galaxy S4 Lollipop update is massive, about 1GB in size. The sheer size of the update forced Samsung to remove some pre-loaded features to make room. It's also worth noting that the version is Android 5.0.1 Lollipop, the same version that's expected to roll out to other devices in the future.
Those that want to get the Galaxy S4 Lollipop update early can though with the roll out underway, there's little incentive for novice and average users to download and install unofficial software.
Galaxy Note 3 Lollipop Update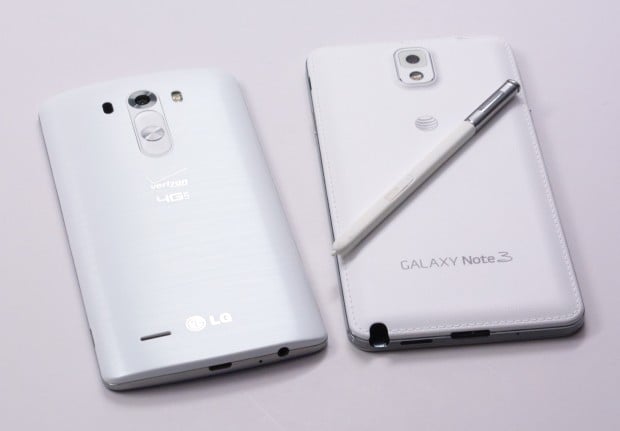 The Samsung Galaxy Note 3 Lollipop update is also starting to push though like the Galaxy S4 update, it's limited to the international variant in Russia. Samsung is clearly using Russian users as guinea pigs to see if the update is ready for a massive push. If it deems it worthy, we should see it start to push out to other users in the days and weeks ahead. Again, it's very unpredictable.
Sprint's website shows that the company is working on a Samsung Galaxy Note 3 Lollipop update. The Sprint Galaxy Note 3 Lollipop update for the SM-N900P is listed as Android 5.0 and not Android 5.0.1 Lollipop. The listing doesn't confirm anything else but it does point to a release at some point in the future, probably after the carrier is done pushing the update out to the flagship Galaxy S5.
That's a significant development for Galaxy Note 3 users in the United States because if Sprint is working on it behind the scenes, other carriers are probably hard at work as well.
We still don't have a bead on the Galaxy Note 3 Lollipop release date in the U.S. but it sure does look like carriers are making progress and we wouldn't be surprised if the roll out started in the near future.
Galaxy Note Edge Lollipop Update
The Galaxy Note Edge Lollipop release was not confirmed for early 2015 like the others but thanks to regional divisions of Samsung, the update is all but confirmed for arrival.
Samsung's Galaxy Note Edge Android 5.0 update remains unreleased but the Galaxy Note Edge Android 5.0.1 Lollipop update leaked earlier this week giving veteran Android users a chance to get the software on board ahead of the official OTA.
The leak comes from XDA-Developers and it's an official Samsung build. It may not be the final build though it's possible that's close to the software that Samsung's planning to roll out. The update is currently available for the SM-N915FY and SM-N915F variants. Users should proceed with caution.
Other Samsung Galaxy Lollipop Updates
We haven't seen any other movement recently. Samsung's confirmed Android 5.0 Lollipop updates for the Galaxy Alpha, Galaxy S5 mini and apparently, the Galaxy Note 2 but none of those Lollipop updates have made waves in recent weeks.
Once some of these flagships are out of the way, we should start to see information trickle out regarding lesser adopted and older Galaxy smartphones and tablets.

As an Amazon Associate I earn from qualifying purchases.