3 New Galaxy Lollipop Release Details Confirmed
A slew of new Samsung Galaxy Lollipop update release details have been confirmed today with information emerging about Samsung's Galaxy S5 Lollipop update, Galaxy Note 3 Lollipop release and Galaxy Note Edge Lollipop update.
Samsung continues to make progress with several of its Galaxy Lollipop roll outs including releases for big name devices like the Galaxy S5, Galaxy Note 4, Galaxy Note 3, Galaxy Note Edge, and Galaxy S4. And as the company makes strides, we continue to see new and important details to emerge for Galaxy users in the United States and in other parts of North America.
Today, a number of new Galaxy Lollipop release details have been confirmed thanks to two carriers in North America. Sprint in the United States and Rogers in Canada. The details include two new roll outs in the United States and information that points to an imminent Lollipop release for a Samsung Galaxy S5 variant.
Sprint is rolling out two more Galaxy Lollipop updates to its Galaxy Note series of smartphones. Today, users report that the update is now rolling out to the Galaxy Note 3 and the Galaxy Note Edge. These updates follow Sprint's Lollipop updates for the Galaxy S5 and Galaxy Note 4.
These new updates fall in line with Sprint's early Galaxy Lollipop updates in that they bring some major changes to the two devices. Included in the updates are changes to the look and feel of the operating system thanks to Google's new Material Design, changes to the lock screen, and more. This is the biggest update yet for the Galaxy Note Edge and the biggest update to the Galaxy Note 3 since Android 4.4 KitKat last year.
The updates are both in and around 1GB in size which means that users will want to set aside plenty of time for the download and install process. Samsung says that the updates can take 30 minutes to an hour to install.
While some users will get their upgrade to Lollipop today, some won't. Sprint rolls its Android updates out in batches over the course of a week or so which means that some users probably won't see the update emerge for a few days at least. Both updates should complete before the end of April and users will want to keep an eye out for their arrival.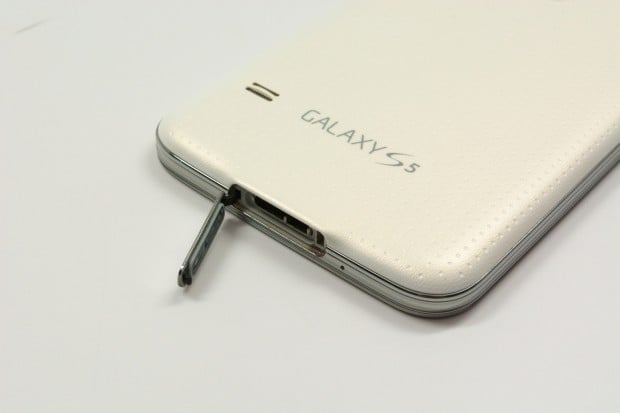 Sprint's not the only one that's released new Galaxy Lollipop update details today. Rogers has also confirmed the roll out of its Galaxy Note 3 Lollipop update while also offering some new information about its upcoming Samsung Galaxy S5 Active Lollipop update.
Before today, the carrier had listed the Galaxy S5 Active Lollipop with an April release window. Now, the carrier is saying that the update will be "Coming Soon" which means that a release is probably right around the corner. We've seen the Galaxy S5 Active Lollipop update pick up a ton of speed in recent weeks and it looks like Canada will soon join the party.
It's still not clear when AT&T will release its version of the Galaxy S5 Active Lollipop update though with an AT&T Galaxy S5 Lollipop update now live, it should only be a matter of time before it gets its variant upgraded to the latest version of the Android operating system.
Samsung continues to make strides as we push deeper into the year though there is still a ton of work left to be done. We should continue to see the company and its carrier partners push out new Galaxy S5, Galaxy Note 4, Galaxy Note 3, Galaxy Note Edge, and Galaxy S4 Lollipop updates in the month of April though it will be months before these roll outs hit every device in every part of the world.

As an Amazon Associate I earn from qualifying purchases.