Galaxy Note 4 Release & U.S. Carrier Breakdown
After months of rumor and speculation, the Samsung Galaxy Note 4 release date is confirmed and the company's Next Big Thing will arrive this fall to take on challengers like LG G3, HTC One and iPhone 6. With Galaxy Note 4 release details still swirling for the U.S. and other regions, we want to breakdown what we know about the upcoming Galaxy Note 4 release date.
For more than eight months, we saw Galaxy Note 4 rumors touch on the Galaxy Note 4 specs, Galaxy Note 4 release date and more. Today, Samsung confirmed many of those rumors (and squashed others) during its Unpacked 2014 Episode 2 launch event in Berlin, Germany. Yes, after months of waiting, the Galaxy Note 4 release is confirmed.
The Samsung Galaxy Note 4 is, more or less, what we expected it to be. It comes with a new design framework that includes textured plastic on the back and metal around the edges, a fast processor, a 5.7-inch Quad HD display, a 16MP camera with OIS, a heavily upgraded front-facing camera, Android 4.4.4 KitKat, new TouchWiz software features, a massive battery, and more.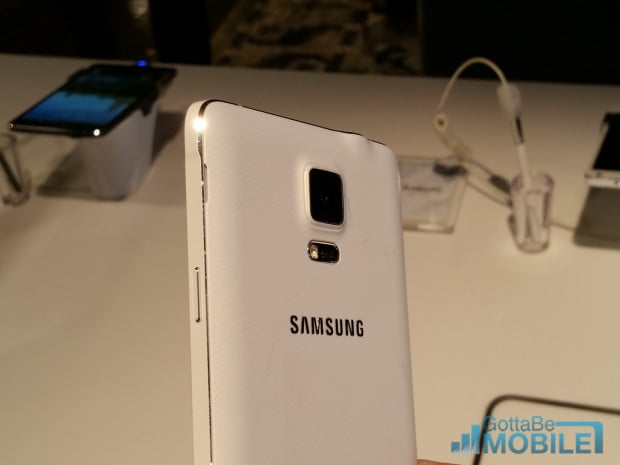 It's a device that should be a worthy successor to the Galaxy Note 3 and a worthy opponent to the current crop of Android smartphones and to some of the incoming devices like the iPhone 6, Moto X+1 and more.
Rumors leading up to the Galaxy Note 4 launch event suggested that we'd see a fast Galaxy Note 4 release to counter the iPhone 6. Sadly, that did not happen. Instead, the Galaxy Note 4 release date is still weeks away with an iPhone 6 release date rumored to be coming at some point between now and its arrival.
Despite Samsung's reluctance to give up specific release information, we have seen some details emerge, details that help paint a broad picture for interested consumers. Here, we nail down all of those details and provide an in depth Galaxy Note 4 release date breakdown for those thinking about buying Samsung's Next Big Thing.
Galaxy Note 4 Release Date
At the Galaxy S5 and Galaxy Note 3 launch events, Samsung set very specific dates for their arrival. These specific dates helped set consumer expectations and ensured a smooth delivery. Samsung unfortunately did not repeat its actions at today's Galaxy Note 4 launch event and the Galaxy Note 4 release date is still very vague.
Samsung announced that the Galaxy Note 4 release date will arrive at some point in October. This goes against what rumors had been saying and it potentially puts it weeks behind the iPhone 6 release date that's expected to land in mid-September after a September 9th launch event.
Specifics aren't known though we could see the device arrive in early October, two weeks after the iPhone 6 release. We would not be surprised if it was released globally in and around October 5th but that remains unconfirmed. The two week window is the standard return window and a Galaxy Note 4 release that falls outside of that would be beneficial to carriers.
Galaxy Note 4 U.S. Release Date
The U.S. Galaxy Note 4 release date is also confirmed for October though like the global release date, the specifics are not yet known. Samsung typically leaves these announcements up to individual carriers which means that there's a chance we'll hear specifics as we march deeper into the year towards the month of October.
Here is how the U.S. Galaxy Note 4 release date is shaping up.
AT&T Galaxy Note 4
The AT&T Galaxy Note 4 is on its way though the carrier tells us that "pricing and availability will be announced at a later date." It's not clear if the company plans to offer a pre-order ahead of the Galaxy Note 4 release though the company is offering consumers a way to get up to date information about the Galaxy Note 4 release.
AT&T's Galaxy Note 4 splash page asks consumers to sign up with their email address for the latest information. While we should see rumors and details emerge ahead of AT&T's announcements, those that don't wish to follow along can simply sign up here for the latest official details. Those details, again, are typically sporadic and late to the party.
The carrier notes that the Galaxy Note 4 release will be coming soon though it doesn't specifically mention the month of October.
Sprint Galaxy Note 4
The Sprint Galaxy Note 4 is also confirmed though like AT&T, it failed it to announce specific any release date specifics. The carrier's Galaxy Note 4 splash page does confirm a release in October and it also allows interested parties to pre-register for information regarding its release.
Sprint is also pushing its high-speed Sprint Spark network as a solid landing spot for Galaxy Note 4 users and we expect the company to tout that network and its plans in the build up to the Galaxy Note 4 release. No word on pre-orders just yet.
T-Mobile Galaxy Note 4
The Uncarrier will also be carrying the Galaxy Note 4 though it's not clear when it will become available. T-Mobile simply says that its model will be arriving this fall without getting too specific about the release date or release window. It's safe to assume that it will touch down in October though that remains unconfirmed at this point.
T-Mobile is also offering a pre-registration for the Galaxy Note 4 and those that enter will be signed up for a contest. The contest offers a number of different prizes and will last through September 11th. It's added incentive that no other carrier is offering at the moment. We could see other contests pop up between now and the Galaxy Note 4 release.
U.S. Cellular Galaxy Note 4
U.S. Cellular, the nation's fifth largest carrier, will release the Galaxy Note 4. The carrier confirmed to us that it will be releasing it in October though it did not provide a specific date for the Galaxy Note 4 release. We imagine that its release date will fall in line with other carriers as it looks to keep pace with its larger rivals.
The carrier doesn't have a sign up page up quite yet and there's no word on whether it will offer pre-orders ahead of the device's highly anticipated release date. Only time will tell.
Verizon Galaxy Note 4
The Verizon Galaxy Note 4 release date is also on the way though Verizon is mum about the specifics. Like AT&T, it says that the device will be "coming soon" though it does not say whether or not that entails an October release date.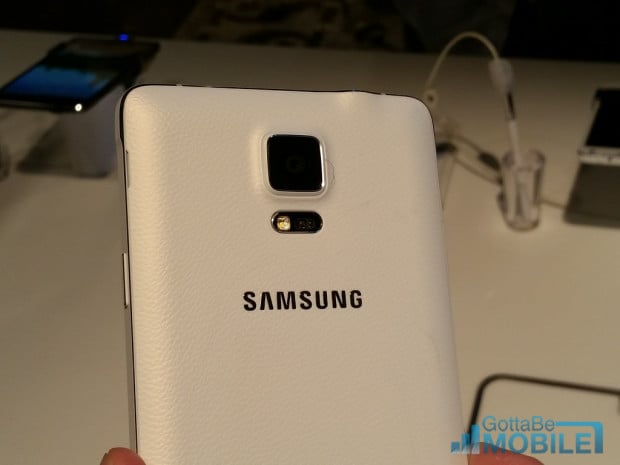 Verizon is offering a sign up for those interested in the Galaxy Note 4 release date and the carrier says that those that do sign up will be first to "get product, pre-order and launch details." So, it looks like we'll see Galaxy Note 4 pre-orders at Verizon. This means that we could see Galaxy Note 4 pre-orders at other US. carriers as well.
Smaller Carriers
The Galaxy Note 4 release appears to be limited to the five major carriers in the United States which means that those looking to buy on carriers like C Spire, MetroPCS and others are out of luck for the time being. Again, this isn't surprising given that the Galaxy Note series has always stuck with the United States' major carriers.
Retailers
Retailers remain mum about the Galaxy Note 4 release date. Best Buy, a closer partner of Samsung's, still hasn't announced any detailed plans and it could be a few days, or weeks, before we hear about the availability of the Galaxy Note 4.
The Galaxy Note 3 and Galaxy S5 are both available in a number of different retailers including Amazon, Target and others so we should see the Galaxy Note 4 arrive in a number of different outlets when October arrives. That remains unconfirmed but we'd be shocked if third-party retailers refused to offer the Galaxy Note 4.
Galaxy Note 3 Deals
As expected, Samsung Galaxy Note 3 deals are already here. We saw AT&T shave its Galaxy Note 3 price down ahead of the Galaxy Note 4 launch date and now, Best Buy has knocked down its own Galaxy Note 3 price.
The retailer is offering a superb Galaxy Note 3 deal that brings the device down to $99 on-contract. That's $200 off the regular price and make the Galaxy Note 3 $200 cheaper than the Galaxy Note 4. Pricing isn't known but the Galaxy Note 4 is expected to be $299.99 or so on-contract.

As an Amazon Associate I earn from qualifying purchases.