Galaxy Note 7 vs Moto Z: What We Know So Far
Galaxy Note 7 vs Moto Z: Specs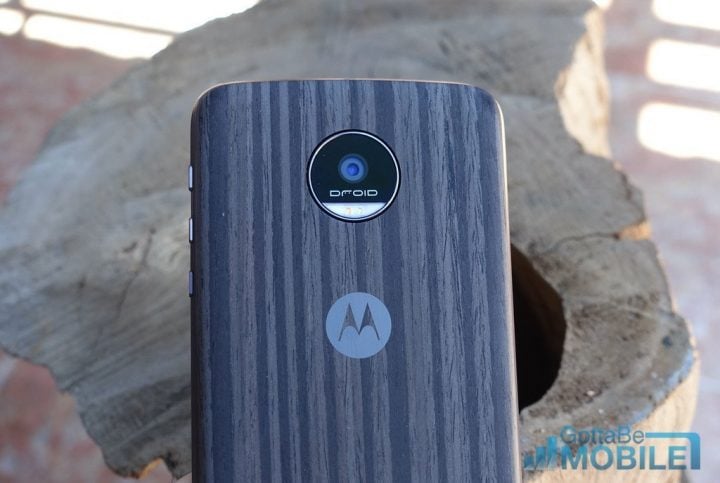 There are technically two Moto Z models available in 2016. However, the better of the two, the Moto Z Force (DROID) is only available from Verizon Wireless. If you're with big red, consider that, otherwise everything else below is about the regular model that will be sold unlocked for all other carriers.
Both Moto Z models are exactly the same, but the Moto Z Force on Verizon has a shatterproof plastic display, a bigger 3,500 mAh battery (vs 2,600) and a 21 megapixel camera instead of only 13 megapixels. That out of the way, here's how the Moto Z specs compare to what we think will be the Galaxy Note 7.
Moto Z Specs

5.5-inch 2560 x 1440 Quad-HD AMOLED Display
Quad-Core Snapdragon 820 processor with 4GB of RAM
32/64GB storage with micro-SD expansion
Android 6.0.1 Marshmallow
13 Megapixel Rear Camera with Dual LED Flash, auto focus, OIS
5 Megapixel Front Camera with auto-focus, LED flash, wide angle
Metal Design with MotoMaker customization and MotoMods
USB Type-C Port with Fast Charging, and USB-C Headphones (no 3.5mm port)
2,600 mAh battery
3.5mm to USB Type-C adapter for headphones
Water repellent nano-coating
Galaxy Note 7 Specs (Rumored)
5.7-inch 2560 x 1440 Quad-HD Display (Curved)
Samsung Exynos 8-core Processor with 6GB of RAM (US may have Snapdragon 821)
64GB Storage with micro-SD support to expand storage
Android 6.0.1 Marshmallow
12 DualPixel Camera with IOS, f/1.7 aperture, more
5 MP Front Camera with f/1.7 aperture
Premium all metal design
Fingerprint Scanner, Samsung Pay, USB Type-C
Iris Eye Scanner technology
Integrated S-Pen Stylus
4,000 mAh Battery with Fast Charge, Fast Wireless Charging (or 4,200 mAh)
IP68 dust and water resistant
more

Both are very similar. We don't yet know what processor Samsung is using though. It could be the same quad-core Snapdragon 820, the newer 821, or an 8-core Samsung Exynos chip. Rumor has it the phone will have 6GB of RAM, so more than the Moto Z, but that's yet to be confirmed. If not, they'll be the same both having 4GB of RAM.

Both have excellent cameras, with Samsung possibly beating out the Moto Z, 5 MP front cameras, fingerprint scanners, and more.

Both phones have a micro-SD slot to expand storage, but the Galaxy Note 7 will have more built in at 64GB, unless users choose the more expensive 64GB Moto Z from Motorola.com when it's released in the near future.

Then there is battery life and the Iris Scanner. Samsung's Note 7 will have an advantage in this regard. That said, the Moto Z has Moto Mods which we'll talk about next.