Galaxy Note 7 vs Moto Z: What We Know So Far
Water-Resistance, Moto Mods & Battery Life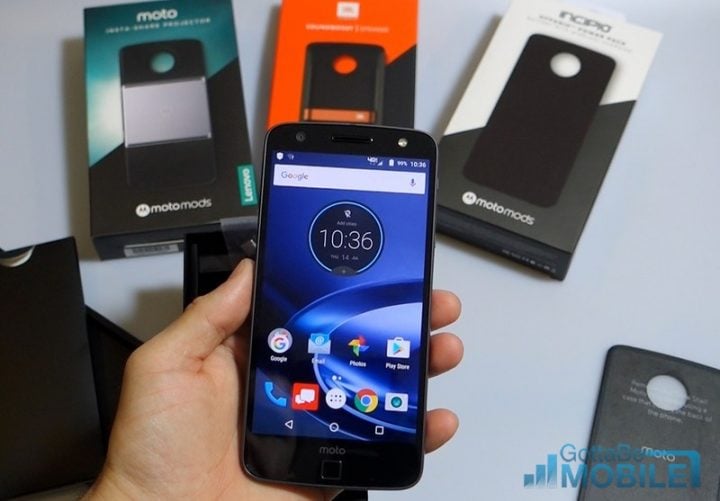 Other than the screen size, there are a few other big things that separates these two phones for buyers. One being the Galaxy Note 7 will be IP68 dust and water resistant, while the Moto Z has Moto Mods.
The Galaxy Note 7 will be IP68 dust and water resistant. Meaning it can be in over 5ft of water for 30 minutes with no problems. This has been a key selling point of the Galaxy S7, and it lives up to the claim. The Moto Z does have a nano-coating that makes it splash resistant, but if it's completely submerged like the Galaxy Note 7, it might not make it out alive. So that's something worth keeping in mind too.
The Note 7 is rumored to have a large 4,000 mAh battery with Quick Charging, although some rumors claim it may be around 3,800 instead. That's still a lot, and more than the Galaxy S7 Edge which has some of the best battery life around. Sadly the Moto Z only has a 2,600 mAh battery, which is a big issue we see at first glance.
However, Motorola has Quick Charge technology so it can fully recharge fast, but also packs Moto Mods. On back are magnets and pins where users can add a battery pack (2,200 mAh) to bring the phone over 4,600 mAh, but you'll have to spend more money. Moto Mods also come as different wood and leather backs, a JBL speaker system, a portable projector and more. These are all extras but neat tricks the Galaxy can't offer.
Some users love the idea of Moto Mods, while others won't use it at all. This is why the choice comes down to what you need. Is a big screen and the S-Pen stylus or water resistant something that interests you, or customization and transforming the phone into more than a phone what you want. Decide, then choose one of these phones.