The Galaxy Note Edge Price: Everything We Know
The Samsung Galaxy Note Edge release date continues to elude consumers in the United States and abroad but it's not the only vital piece of information that remains missing in action. The Samsung Galaxy Note Edge price remains a mystery as we push further away from its launch date though we have started to piece things together with the information that we do have.
At the start of the month, Samsung announced a slew of new products including a brand new Galaxy Note 4 and a surprise device called the Samsung Galaxy Note Edge. The Galaxy Note 4 will be the true successor to last year's Galaxy Note 3 and it will go on sale with a number of high-powered features starting in mid-October. The Galaxy Note Edge, a device that shares a lot in common with the Galaxy Note 4, will also deliver some explosive specs including a curved display.
Samsung's Galaxy Note Edge features a Quad HD resolution, a 2.7 GHz Quad-core Snapdragon 805 with 3GB of RAM, Android 4.4.4 KitKat with Samsung TouchWiz, 16MP camera with Optical Image Stabilization, massive battery, and a thin 8.3mm frame. It also comes with an S Pen stylus though the display, seen in the video below, should be its biggest draw.
At the event, Samsung ran many of the key Galaxy Note Edge features including hardware, software, and carriers. It even announced a Galaxy Note Edge release date for later this year. However, Samsung failed to mention anything about the specific Galaxy Note Edge release date or the Galaxy Note Edge price leaving it up to us to fill in the blanks for consumers ahead of its official announcements.
While we've spent a lot of time delving into the Galaxy Note Edge release date, it's now time to take a look at what we know about the Galaxy Note Edge price, a important piece to the puzzle and a piece that could ultimately decide the Galaxy Note Edge's future. We don't know everything but we do know enough to help paint a broad picture for those interested in Samsung's new Galaxy Note with the curved display.
Galaxy Note Edge – Limited Edition & High-End
First, we want to set the stage for those of you interested in picking up the Galaxy Note Edge in the weeks ahead. The first thing that you must know is that the Galaxy Note Edge has, all along, been touted as a high-end device aimed at the high-end market. Samsung made this explicitly clear in several controlled leaks including one from Bloomberg earlier this year.
"We are targeting consumers who want more professional use and tend to be willing to pay more for handsets."
The other clue that we have are recent comments from a Samsung executive who says that the device will be a "limited edition concept." Limited edition, concept, these words to us hint at an expensive device that will be aimed at people that are alright with shelling out some extra money for something that could be fairly exclusive.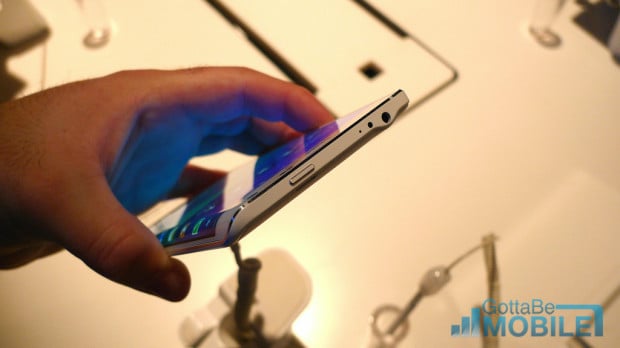 If you recall, Samsung released a limited edition concept called the Galaxy Round. The Galaxy Round, which hit Korea in 2013, was in possession of an extremely expensive price tag that priced most consumers out.
While we may not see the same exact price here with the Galaxy Note Edge, it does look like Samsung might be trying to set consumer expectations without actually revealing the price tag.
Galaxy Note Edge Price
The Galaxy Note Edge price leaks that we have seen all point in the direction that Samsung's seems to be taking consumers. That is, they all suggest that the Galaxy Note Edge will be more expensive than the Samsung Galaxy Note 4, the other flagship that's touching down later this year.
We haven't seen a ton of details emerge just yet, and none for Western countries like the U.S. or the UK, but we have seen some details emerge in Germany and in China.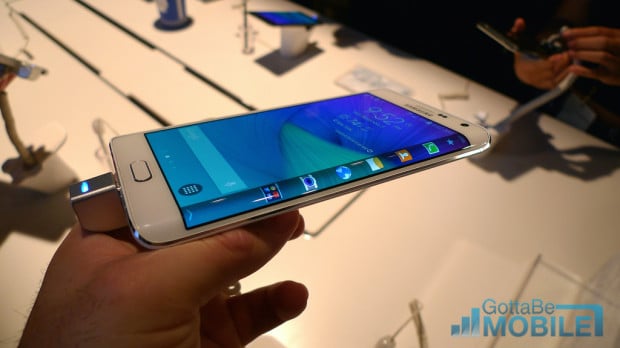 Galaxy Note Edge pre-orders are live in Germany and they come with some startling price tags. Amazon Germany was charging nearly €1000 for the Galaxy Note Edge though we can no longer find the listing on its website. German retailer Notebooksbilliger is currently charging that same amount for the Galaxy Note Edge, a price that's €300 more expensive than the Galaxy Note 4. This isn't the only chatter.
A Weibo post from an alleged China Mobile employee suggests that the Galaxy Note Edge price could be expensive in China as well. That post indicates that China Mobile could charge 7,000 Yuan for the Galaxy Note Edge. That translates to about $1,139.
Last year's Galaxy Note 3 was 5,399 yuan and the Galaxy Note 4 is expected to command a price around 5,100 Yuan or around $830. That's around the price that AT&T is charging for the Galaxy Note 4 off-contract so the price makes sense.
Now these Galaxy Note Edge prices don't come from Samsung itself so they're a little hard to trust. That said, everything is trending in the same direction. Exclusive device, high-end, more expensive than the Galaxy Note 4. Which, we should add, makes sense given the screen technology that is on board Samsung's new device.
How this translates for the U.S. market, we can't be sure. What we do know is that the Samsung Galaxy Note 4 is $299.99 on-contract and up to $826 off-contract. It's not a cheap smartphone. So if the Galaxy Note Edge is more expensive than the Galaxy Note 4, we could be pushing into the $350 to $400 territory on-contract and perhaps into the $900+ range off-contract.
That's absurdly expensive for a smartphone and far more expensive than the iPhone 6 and iPhone 6 Plus. The iPhone 6 starts at $199.99 while the iPhone 6 Plus starts at $299.99.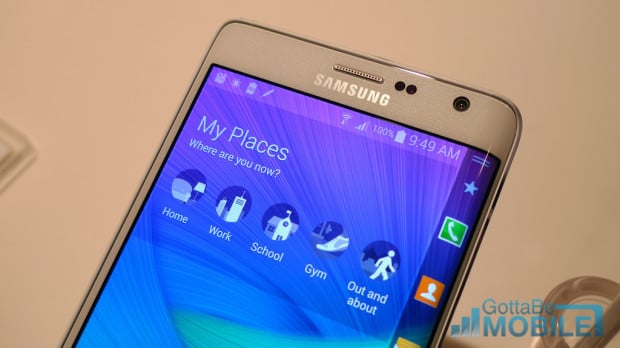 Nothing is confirmed at this point so Samsung does have some wiggle room. We already saw it bump the Galaxy Note 4 release date up to better compete against the iPhone and we could potentially see it make some behind-the-scenes changes to the Galaxy Note Edge price.
Given what we've seen though, we'd start preparing for the worst.

This article may contain affiliate links. Click here for more details.