11 Galaxy Note Edge Release Date Tips
Earlier this month, we finally saw the Samsung Galaxy Note Edge release date make a ton of progress. And with that progress in mind, and a release date getting closer, we want to offer up some Samsung Galaxy Note Edge release date tips to help those of you looking into buying Samsung's Next Big Thing later this year.
Last month, Samsung took the stage and announced a slew of new products including a brand new Galaxy Note 4 and a brand new product line called Galaxy Note Edge. The Galaxy Note 4 will be the true successor to last year's Galaxy Note 3 and it will go on sale with a number of high-powered features starting in mid-October. The Galaxy Note Edge, a device that shares a lot in common with the Galaxy Note 4, will also deliver some explosive specs including a bent display.
The new Galaxy Note Edge is a concept phone but one that should be intriguing to those that are looking to upgrade to a high-end smartphone. Galaxy Note Edge specs include a Quad HD resolution, a 2.7 GHz Quad-core Snapdragon 805 with 3GB of RAM, Android 4.4.4 KitKat with Samsung TouchWiz, 16MP camera with Optical Image Stabilization, massive battery, and a thin 8.3mm frame. It also comes with an S Pen stylus and a display that's different than the flat display on the Galaxy Note 4.
At the event, Samsung confirmed Galaxy Note Edge specs and it even confirmed a Galaxy Note Edge release date for later this year. However, it wasn't specific about the Galaxy Note Edge release, something that has consumers begging for answers as we head deeper into the fall. We've been doing our best to help prepare you for the inevitable Galaxy Note Edge release and today, we want to give you some useful tips that will help you prepare for the Galaxy Note Edge release date.
Here's how to prepare for the Galaxy Note Edge release.
Absorb Galaxy Note Edge Release Date Details
Start taking in as many Galaxy Note Edge release date details as you can. We've been covering the Galaxy Note Edge release date like mad men because we want to keep you informed about the latest developments. It's looking like we could see an assortment of Galaxy Note Edge release dates, Korea and Japan are apparently getting the Galaxy Note Edge in October while others will have to wait, so it's important to keep an eye on all of the developments as they unfold.
Start Saving Now
As we've pointed out many, many times. If you're planning to buy the Galaxy Note Edge right when it comes out, you're probably going to be faced with an extremely steep price tag.
The Galaxy Note Edge price isn't confirmed but every single information leak has hinted at an expensive price point, more expensive than the $299.99 Galaxy Note 4. This is a concept phone, it's not for the masses. We don't know how much you're going to need to shell out yet but our guess is that it will be well over $300 on-contract. Off-contract, we could see it land in the U.S. for $800 or more.
Go Hands-on Before Buying the Galaxy Note Edge
We highly, highly, highly recommend going hands-on with the Samsung Galaxy Note Edge before buying. Even if you've had some experience with the Galaxy Note 3, Galaxy Note 2, or original Galaxy Note.
The Samsung Galaxy Note Edge offers a number of new features including a new design, new S Pen and loads of software changes. You'll want to ensure that you're comfortable with these changes before buying. You'll obviously also want to inspect that new curved display and make sure that it's going to be worth the price of admission.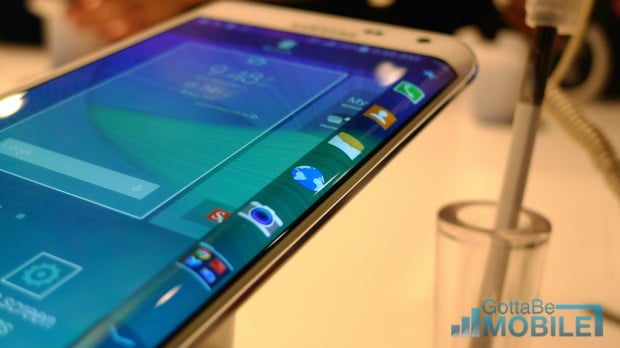 From where we're sitting, it's a bit gimmicky. And while Samsung's SDK will allow developers to develop for the screen, we're not expecting a ton of main stream development. Not for a niche, limited edition smartphone like the Galaxy Note Edge.
What his means is that we think you should wait for the Galaxy Note Edge release date in your country. That's when the device will be on shelves. There's no sense in rushing your order and we advise against pre-orders. Galaxy Note Edge pre-orders are limited right now though they should also be avoided once they go live in regions around the world.
Research Galaxy Note Edge Competitors
Right now, ahead of the Galaxy Note Edge release date, you should start researching its top competitors. That means going hands-on with the LG G3, iPhone 6 Plus and the Galaxy S5. That means looking at the Galaxy Note 3, last year's Galaxy Note that comes with an extremely inexpensive price tag. And that means researching the Galaxy Note 4, Samsung's other high-end Galaxy Note that's set for release this month. The Galaxy Note 4 shares a lot in common with the Galaxy Note Edge and it should be cheaper.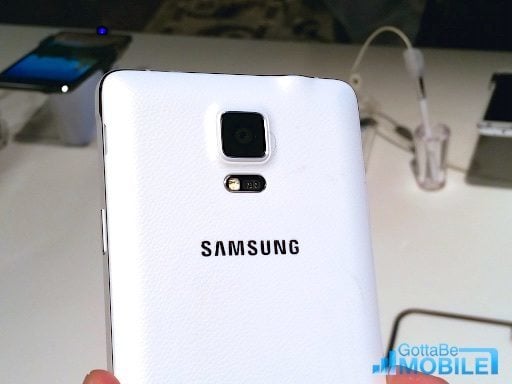 Looking at a spec sheet won't help you rule out a smartphone. Go hands on with these devices, get acquainted with them, familiarize with their software. These will all help you come to a much better decision. These devices are all found in retailers across the United States and around the world so get out from behind the computer and go hands on. These reviews are good starting points.
Pick Your Carrier Now
The Galaxy Note Edge is coming to a number of carriers around the world though again, it's going to be fairly limited making a carrier choice that much more important. In the U.S., it's coming to AT&T, Sprint, T-Mobile, and Verizon. All of these carriers offer their own advantages (and disadvantages) when it comes to their network and customer service. (U.S. Cellular still hasn't confirmed one way or the other.)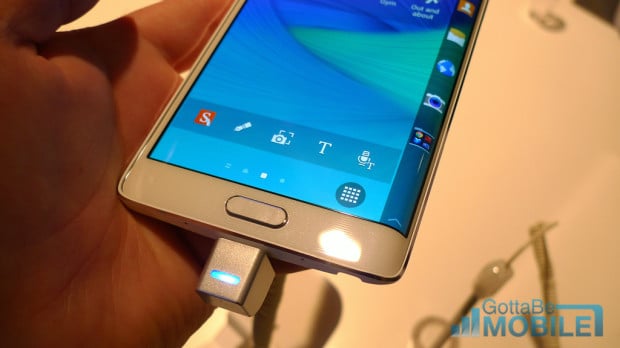 Research network speeds, look into coverage in your area (you can do this by looking at coverage maps located on carrier sites), and look online for feedback about customer service. You're not going to be able to get the Galaxy Note Edge on smaller carriers in the United States so you'll need to pick from amongst the big four. Figure out which one is best before the Galaxy Note Edge release date arrives.
Pick Your Data Plan Now
Carriers also differ when it comes to price points and data plans. For instance, AT&T and Verizon are charging $299.99 for the Galaxy Note 4 on-contract while T-Mobile doesn't offer any sort of subsidized pricing for its next flagship. AT&T is also charging more than $800 for the Galaxy Note 4 off-contract while Verizon charges just $699.
You'll need to weigh two year contracts against buying off-contract or buying through one of these new installment plans like AT&T Next or Verizon Edge. There are key differences between these new plans and you'll want to explore those before the Galaxy Note Edge release so that you're better prepared when the moment arrives.
Galaxy Note Edge: Where to Buy
The Galaxy Note Edge won't be hard too hard to find in the United States. When the Galaxy Note Edge arrives, it's going to be available in carrier locations in addition to select retailers including Best Buy, Amazon and a host of other well known retailers. So if you don't have a carrier store nearby, you should be able to find a retail location in close proximity.
Find a Home For Your Current Phone
Prior to your Samsung Galaxy Note Edge release date, it would be wise to have a plan in place for your old phone.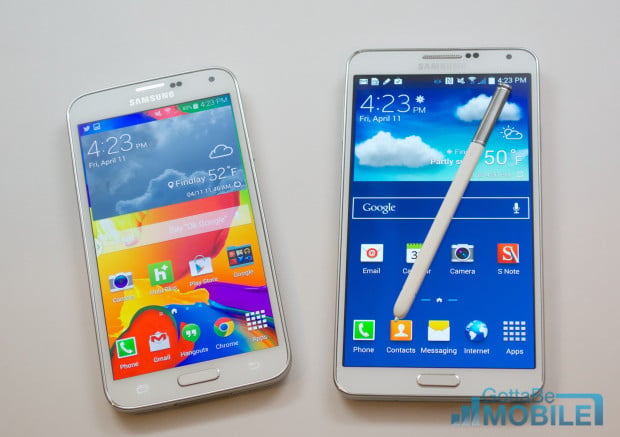 Maybe you give it away to a friend, family member or charity. Maybe you sell it on a site like Gazelle, or perhaps you'll want to hold onto it as a relic and future antique. We can't decide for you but the sooner you come to a decision, the better off you'll be.
What we can tell you is that the Galaxy Note Edge will be an expensive smartphone so selling your old phone for top dollar will help you recoup some of the cost. Make sure you're getting the best deal before you pawn it off.
Galaxy Note Edge Accessories, Do You Need Them?
Look into your current habits, look into Galaxy Note accessories and then decide whether or not you need to put some money aside for a case, a dock, an extended battery, or a wireless charging kit. There will be a ton of intriguing Galaxy Note Edge accessories available and if you put in some early research, you'll be able to weed out the terrible products and decide what you might need.
Wait for Best Galaxy Note Edge Deals
If you're looking for a deal on the Galaxy Note Edge, and we presume that you will be once you hear about the price tag, you'll want to wait to buy. Most Android smartphone deals pop up in the weeks after launch and with Black Friday and the holidays coming up and an iPhone 6 attracting millions of consumers, we expect there to be several Galaxy Note Edge deals during the holidays.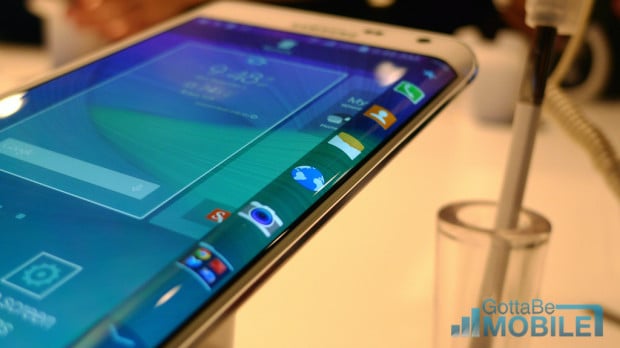 This is a limited unique smartphone so we don't expect to see tons and tons of price cuts but we would not be surprised if a retailer like Amazon dropped the price down a little in the weeks after its arrival.
Be Patient
And that leads into our last Galaxy Note Edge release date tip. We know a lot of you are getting anxious about the Galaxy Note Edge release date. We don't blame you. But the last thing you want to do is lose your cool and make an impulse decision based on Samsung's inactivity regarding the Galaxy Note Edge release date.
We've seen the release make substantial progress behind the scenes and we think that we're extremely close to an announcement. Stay patient, be calm, and know that Samsung is working hard. The company won't announce anything until pricing and release dates are final and that takes time. Trust us, getting everything all at once is much better than getting partial release or pricing information.

This article may contain affiliate links. Click here for more details.