5 Things Galaxy Note Edge Buyers Need to Know Right Now
With pre-orders now live in some regions and a Samsung Galaxy Note Edge release date just weeks away, prospective buyers are starting to absorb as much information as they possibly can in the build up to the device's arrival. Today, we've weeded through all of the noise to bring you the five most important Samsung Galaxy Note Edge release details that you buyers must know about right now.
At the beginning of September, Samsung hosted an Unpacked 2014 Episode 2 event wherein it announced a slew of new products including the Gear S watch, Gear VR headset, Galaxy Note Note 4, and the unique looking Galaxy Note Edge. The Galaxy Note Edge is a high-end smartphone and a device that will join the Galaxy Note 4 on shelves later this year.
The Samsung Galaxy Note Edge is an explosive new design and it features a Quad HD resolution, a 2.7 GHz Quad-core Snapdragon 805 with 3GB of RAM, Android 4.4.4 KitKat with Samsung TouchWiz, 16MP camera with Optical Image Stabilization, massive battery, and a thin 8.3mm frame. It also comes with an S Pen stylus though the display, seen in the video below, should be its biggest draw.
At its Unpacked 2014 launch event, Samsung announced many of the key Galaxy Note Edge features including hardware, software, and carriers. It even announced a Galaxy Note Edge release date for later this year. However, Samsung failed to announce a specific Galaxy Note Edge release date or the Galaxy Note Edge price leaving it up to us to fill in the blanks for consumers ahead of its official announcements.
As is the case with most big name smartphone launches, there is a ton of pre-release information that consumers must digest before making a decision to wait for a smartphone's release date.
Samsung Galaxy Note Edge release details have been very active in the last week and many of you don't have the time to absorb them all. It's our job to ensure that you're as prepared as possible for the upcoming Galaxy Note Edge release and that's why we want to outline the five most important Galaxy Note Edge details that you need to know, today, ahead of its arrival.
Galaxy Note Edge Release Date
In the weeks since the Samsung Galaxy Note Edge launch, we've seen its unannounced release date make a ton of progress. We've seen it pass necessary certifications, we've seen retailers and carriers start to dish out new details, and we've even seen Samsung start to release some important details of its own. While the whole entire picture isn't clear, we do have some leads on the Galaxy Note Edge release date.
Samsung's Galaxy Note Edge release date is still unconfirmed though a Samsung official recently stated that the Galaxy Note Edge release could take place in late October. While we initially thought that that window would be limited to Korea, it now looks like it could apply to the Japanese market as well.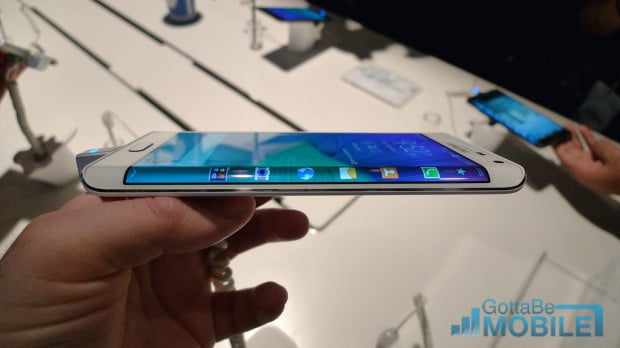 NTT DoCoMo, one of Japan's largest carriers, just announced the Galaxy Note Edge and it will start selling it from the end of October. This lines up with the target window that the Samsung executive outlined so it does make some sense. Apparently, it will start selling the white model sometime in November. The Galaxy Note Edge only comes in two colors.
So it appears that the Galaxy Note Edge release date in Japan and Korea could land late next month. It's not clear how this might affect the United States though.
The U.S. Galaxy Note Edge is a mystery but it does look like the device is primed and ready for a release this fall. We expect the device to arrive ahead of Black Friday and the start of the holiday shopping season and if that holds up, look for U.S. carriers to outline their plans in the next few weeks.
Galaxy Note Edge Delays
The Galaxy Note Edge release date probably won't land for many other countries at the end of October. The UK is still without a release date and retailer Clove is convinced that there will be a delay in Europe. Samsung Canada also recently announced a Galaxy Note Edge release date in 2015. If there high-end markets are expecting delays, then Galaxy Note Edge buyers outside of the U.S., Korea and Japan should start tempering expectations.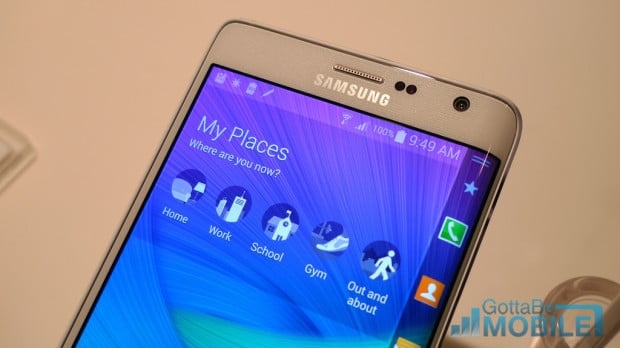 It's looking like the Galaxy Note Edge release is going to be a staggered one that focuses first on key markets like Samsung's home in Korea and the United States. While the delays are obviously not going to be idea, it could be a lot worse.
Galaxy Note Edge Release Limited
For months, the Galaxy Note Edge been touted as a high-end device aimed at the high-end market. Samsung made this explicitly clear in several controlled leaks including one from Bloomberg earlier this year.
Earlier this month, a Samsung executive said that the Galaxy Note Edge would be a "limited edition concept." In other words, it's not expected to be a widespread, mass produced smartphone like the Galaxy Note 4. Samsung's Galaxy Note 4 is expected to hit 140 countries by the end of October including the U.S., Canada, and UK.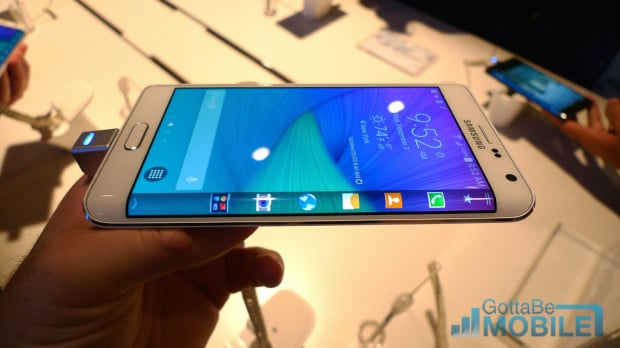 Samsung recently said that "the Galaxy Note Edge will be released in selected markets" something that also points to a very controlled release in a limited amount of world markets. So far, only a few regions have been confirmed and we're not expecting a boatload of announcements in the future. We should see it stick to the higher end markets.
What this means is that if you live in emerging markets, there's a chance that you won't get the Galaxy Note Edge, at least not this version of it. It's expected to be an extremely expensive smartphone and one that could certainly price out a lot of people, even in high-end markets like the U.S. Look for the Galaxy Note Edge release to be limited to a few different regions.
Galaxy Note Edge Price is Extremely Steep
We recently went into great detail about the Samsung Galaxy Note Edge price and we've determined that there's a very good chance Samsung's new flagship will be priced at a very expensive price point. Everything is pointing in that direction and buyers are going to want to prepare for a price that's steeper than the Galaxy Note 4's.
We still haven't been able to establish exactly how much it's going to cost in the United States though with the Galaxy Note 4 priced at $299.99 on-contract and between $700 and $850 off-c0ntract, we should see the Galaxy Note Edge become one of the most expensive flagship smartphones money can buy. We could see it bring a $100 premium with Samsung offering three different price points. ($199.99 Galaxy S, $299.99 Galaxy Note 4, $399.99 Galaxy Note Edge.) That, of course, is pure speculation.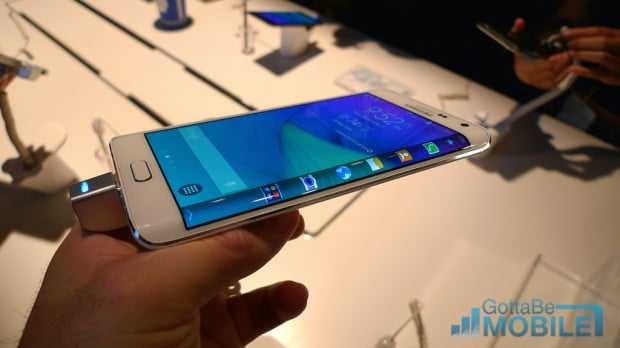 What isn't speculative is the fact that every single Galaxy Note Edge pre-order comes with a steep asking price and thus, we're expecting the Galaxy Note Edge to be one of the most expensive mainstream phones on the market.
In other words, it might be time to smash that piggy bank with a hammer and see how much you have saved.
Top Competition is Mostly Out, Go Hands-on Now
We recommend going hands on with the Galaxy Note Edge before buying. It's a large phone, it has a very unique (and perhaps unnecessary) display and it's experience is heavily based on the S Pen stylus. You may not even need the stylus or the curved screen in which case, devices like the Galaxy Note 4 or LG G3 make more sense.
Take the time now to go hands on with it biggest competitors. Phones like the LG G3, new Moto X, Samsung Galaxy S5, HTC One M8, and the new iPhone 6 Plus. Do not go into the Galaxy Note Edge release date unprepared and blind. This is how people walk out of stores or release days with a phone that they end up hating after a few weeks. We know people that have done that, you probably do too.
The only serious Galaxy Note Edge competitor that isn't out is the rumored Nexus 6 from Motorola and Google though it is expected to be out in a few weeks alongside an Android L update from Google. All the more reason to skip out on early Galaxy Note 4 pre-orders and wait to go hands on with both the competition and the Galaxy Note Edge itself.

This article may contain affiliate links. Click here for more details.