Samsung Galaxy S10: Five Things We Want Next
The Samsung Galaxy S9 is one of the best phones you can buy, but it isn't perfect. And the Galaxy Note 9 isn't perfect either. That said, the upcoming Galaxy S10 could be one of the best phones of 2019, but only if Samsung makes some big changes we'll talk about below.
With that in mind, here are the latest rumors and what we want from the Galaxy S10 and Galaxy S10 Plus. We know almost everything already, plus new reports and rumors surface daily.
Considering this is the 10th anniversary of the Galaxy S, we're expecting big things. With huge screens and no bezels, triple cameras, and a sleek all-new design. In fact, Samsung will release at least three Galaxy S10 models in 2019. Here's what we know, and what we want (or need) to see from the Galaxy S10.
Important Galaxy S10 Details
Samsung Galaxy S10 Release Date: Early March 2019, with a February announcement
What is the Galaxy S10?: Samsung's 10th-anniversary flagship high-end Galaxy phone
What to Expect?: 3-4 phones, triple cameras, optical fingerprint sensors (in screen) & more
Galaxy S10 Price?: We're guessing anywhere from $649-$999 depending on the model
Latest Galaxy S10 News & Rumors (Jan, 2019)
Leaks and rumors continue to arrive at an incredible pace, and we're hearing new or conflicting information almost daily. Leaks and rumors are everywhere for the Galaxy S10.
Back in 2018, a report came out saying Samsung will release three different Galaxy S10 phones. Three phones with codenames of Beyond 0, Beyond 1, and Beyond 2. A flat 5.8-inch screen, a curved S10, and an even bigger and better Galaxy S10+. Now, we're hearing a 4th Galaxy S10 5G monster with a 6.7-inch screen and 6 cameras could be in the works, on top of those other three. Plus, details about the fingerprint scanner, multiple cameras, and the bezel-free screens with no notch. They'll do that by cutting a circle out of the screen for the camera.
Additionally, the popular Twitter leaker @UniverseIce confirmed most of this with photos taken from a private Samsung event about its upcoming tech for 2019. Then, we've received enough info about the Galaxy S10 and Galaxy S10+ that multiple fans were able to create the concept renders shown above and below.
Plus, Samsung's Galaxy S10 will reportedly be the first phone with Qualcomm's in-display ultrasonic scanner technology. This tech works through glass, metal, ceramic, underwater, and is the most advanced option on the market. Keep in mind that we're hearing the cheaper flat 5.8-inch S10 will have a side-mounted scanner, while the main S10 and Galaxy S10+ will have fingerprint sensors under the screen. This technology is better than what we're seeing on the OnePlus 6T.
And then, famed leakster @evleaks shed light on the situation, confirming many of the rumors we've heard so far. Evan Blass states Samsung will use the "punch hole" style selfie front-camera cutout in the Infinity-O display, use an ultrasonic in-display fingerprint scanner, triple cameras, and One UI over Android 9 Pie.
Thoughts on the "cutout" style over the notch? Let us know in the comment section below.
5 Things We Want From the Galaxy S10
We know Samsung has something big planned for the Galaxy S10, but how big is the question. Will they do something like Apple's iPhone X and surprise everyone with a bold new design, or just improve on the same one we're all familiar with, only with the screen cutout? Do you consider the leaked images we've seen so far as a "new" design, or a refined design? Either way, here's what we want to see.
1. A Premium New Design
The Samsung Galaxy S8, Note 8, S9, and the new Galaxy Note 9 all look exactly the same. There's nothing wrong with the design, but we're expecting a bold new bezel-free screen to take on the iPhone and Android competition. Hopefully that's not the only thing they change.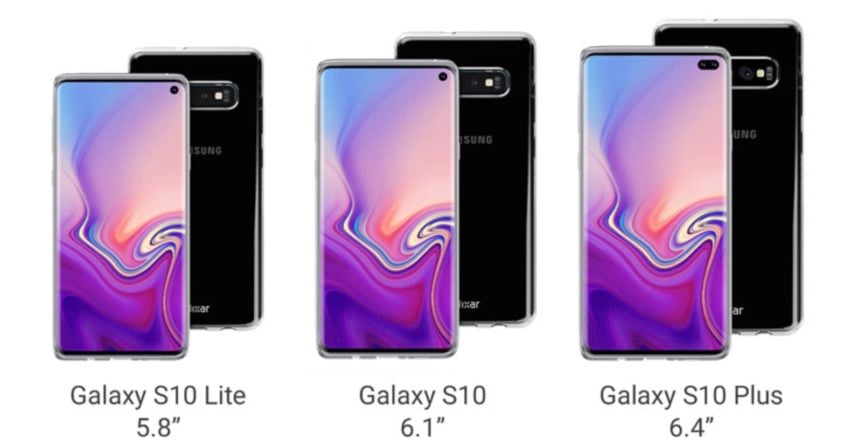 What will this new design entail? Huge screens, small camera cutouts, and sleek metal frames as shown above. Samsung got rid of the entire bezel black bars on the top, bottom, and sides of the phone. There's a small "chin" at the bottom, for durability, with the rest being all screen.
They'll avoid the notch completely by putting the front-facing camera and sensors under the screen, and cut a small circle out of the AMOLED screen for the camera. Unfortunately, they'll deliver two front cameras on the Galaxy S10+, making the cutout even bigger. That said, it sounds like the camera will literally be under the screen in 2020, completely hidden, and finally delivering an "all-screen" front fascia.
We could see a new material like ceramic or titanium for the frame, a folding display, or a true edge-to-edge screen like what's shown above.
Expect the overall style and "identity" to remain, while they make notable changes everyone can appreciate. In fact, we think Samsung will deliver something similar to what's shown below. Although it still looks the same on the rear, save for three cameras, the all-display front steals the show and will please customers and fans alike.
2. In-Display Fingerprint Scanner
We heard rumors that the Galaxy S8 would have a fingerprint scanner inside the glass, under the display. A similar rumor arrived for the Note 8 and the Galaxy S9 release. However, 2019 and the Galaxy S10 might finally be the year that happens. We're serious this time. Other manufacturers have already done so, the new OnePlus 6T has one, and Samsung is next. Again, this is a must for Samsung.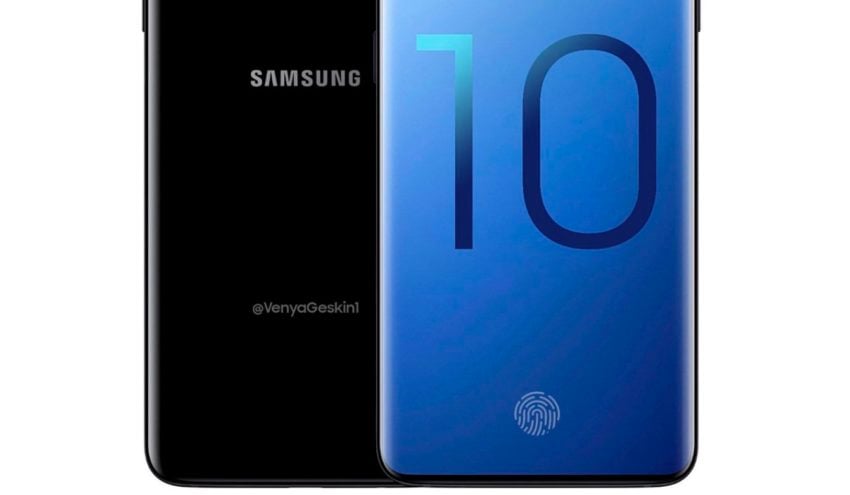 An explosive leak from The Bell states Samsung will ditch the fingerprints, ditch Iris scanning, and add a fingerprint scanner under the display. As rumored about and explained by Bloomberg, Samsung will use Qualcomm's new in-display fingerprint scanner technology that works through glass, metal, underwater and more. And again, here's the latest evidence of this fancy new tech.
Basically, we've heard this rumor for years but it'll finally happen in 2019. In fact, almost every high-end phone will have some sort if "in-display" fingerprint scanner tech.
3. Dual, Triple, or even Six Cameras
High-end Samsung phones have some of the best cameras on the market. The Galaxy S9+ came with dual lenses, and one even has a variable aperture that physically changes on the fly to take the best possible photos in any lighting situation. They're impressive, but that doesn't mean it can't get better.
Various reports believe the Galaxy S10 line will have 3-5 cameras depending on the model. That's one on the front and two or three on the back. At least for the first two Galaxy S10 handsets. Recent leaks from Korea suggest the bigger Galaxy S10+ will come with 5-6 cameras. Not three or four, but more. Personally, I think the Galaxy S10 will have two rear and one front camera, three total, while the Galaxy S10+ has triple rear cameras and dual front-facing cameras, for five total.
If Samsung keeps (yet improves) its dual rear cameras from the Galaxy S9+ and Note 9, but then adds a third ultra wide-angle lens, that would be great. Giving us a regular lens, zoom, and wide-angle perfect for capturing a great photo in any situation. Plus, Samsung will deliver a vastly improved software stack for the cameras, similar to Google's AI and Night Sight modes, to help make the Galaxy S10 the best smartphone camera yet.
4. Better Battery Life
Almost every aspect of smartphones is better now than it was 3-4 years ago, except one — battery life. It can't improve every year like the screen, camera and software. However, that doesn't mean we don't want improvements.
The Galaxy S9 and Galaxy S9+ last almost an entire day, which is decent. That said, I'll gladly take a few extra mm of thickness if that means a 4,000 mAh battery is inside so I never have to worry about it running out during a busy day. And thankfully, it sounds like that's exactly what Samsung will do in 2019.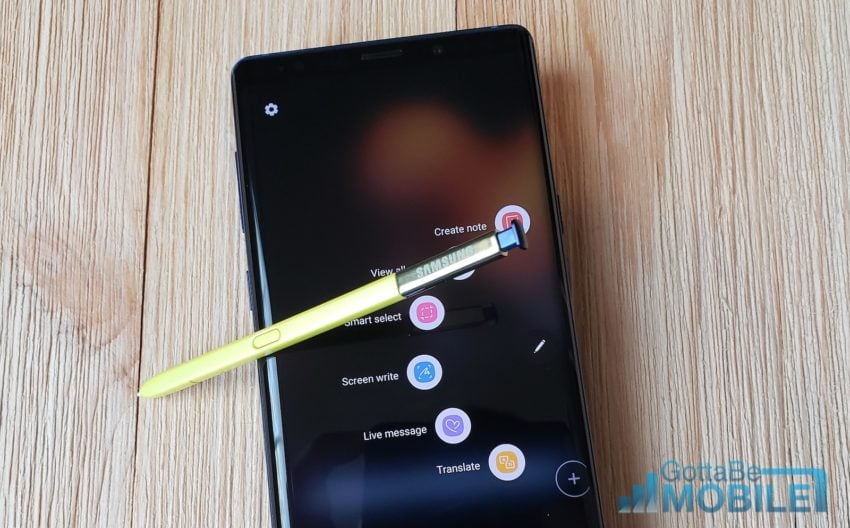 In fact, Samsung did exactly that in late 2018, and new rumors suggest we'll see something similar this year. The Galaxy Note 9 has a massive 4,000 mAh battery inside and easily lasts longer than any Galaxy I've ever had. With bigger screens, it just makes sense for Samsung to increase the Galaxy S10 battery size.
— Ice universe (@UniverseIce) January 4, 2019
In fact, highly trusted leakster UniverseIce on Twitter claims the Galaxy S10+ will have a huge 4,000 mAh battery, just like the Galaxy Note 9. Which, makes sense, considering they both have 6.4-inch screens. His image above and the latest leaks suggests these screen and battery sizes.
Galaxy S10 Lite (5.8-inch display) 3,100 mAh battery
Galaxy S10 (6.1-inch display) 3,500 mAh battery
Galaxy S10+ (6.4-inch display) 4,000 mAh battery
As a comparison, the Galaxy S9 has a 5.8-inch screen and only a 3,000 mAh battery. Even the big Galaxy S9+ from 2018, with its 6.2-inch screen, only has a 3,500 mAh battery.
Basically, the entire Galaxy S10 series is getting a boost to battery life and charging speeds. Pair the bigger 4,000 mAh battery with Android Pie and an efficient Snapdragon 855 processor, and the Galaxy S10+ should be the longest lasting Galaxy phone to date.
5. Improved Software (Updates & AR Emoji)
And last but not least we want a big improvement in the software department. We're talking about the overall software experience. Whether that's better and faster performance, quick and timely updates, or useful features and themes. The just-released Galaxy Android Pie update looks good, too.
Samsung calls its new software running Android 9 Pie "One UI" and the entire interface is designed for large-screen devices. Making it easier to use, hold, and interact with phones that have massive screens like the Galaxy S9 and Galaxy S10. I'm also looking forward to AI smarts to improve battery life, and smarter camera software so photos aren't so oversaturated, delivering more vibrant colors.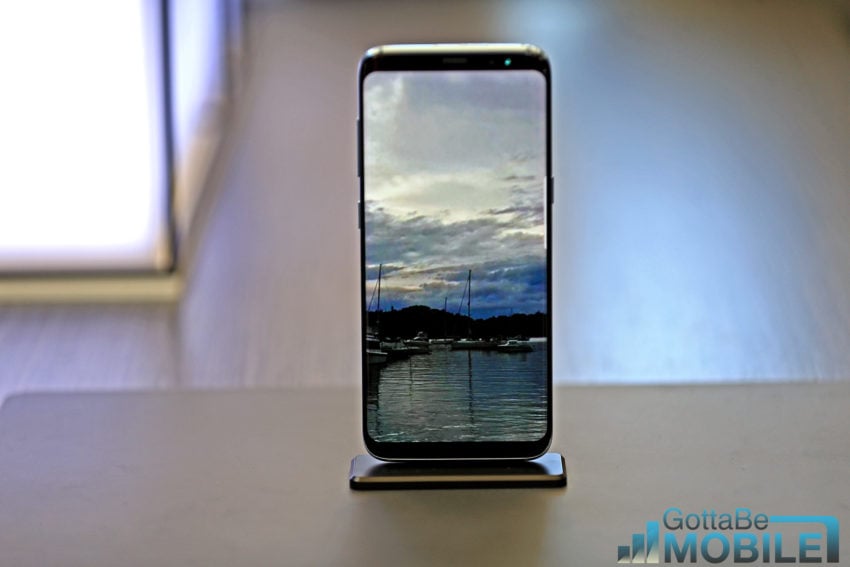 Samsung is already one of the best when it comes to adding helpful tools and feature to its software. Just take a look at these 10 cool things the Galaxy S9 can do. They can always improve though. A huge area that must improve is the speed of software updates.
Final Thoughts
Time to start getting excited about the Samsung Galaxy S10, its release date, and the stream of leaks and rumors that will continue for the next two months. With a February launch event under two months away, the phones will be here sooner than you think. This will be Samsung's biggest, best and most important phone in years. Basically, expect the best they have to offer and some compelling new technology.
In closing, if Samsung can make some notable improvements to the design with what we've detailed above, all while delivering a better display, more cameras, and longer battery life, the Galaxy S10 will be a winner. Basically, everything Samsung did with the Note 9, only on a more power powerful platform with a new design, bezel-free display, and faster software.
Stay tuned for more details, as we'll learn more soon enough. Then, expect a stunning new Galaxy S10+ in February or March.

This article may contain affiliate links. Click here for more details.