Galaxy Note 4, Galaxy S5 Android L Release Date Rumored
The Android L release continues to make progress behind the scenes though we're still without an official Android L release date from Google. As we push into the fall though, we're starting to see timelines for non-Nexus devices emerge and today, alleged Galaxy Note 4 and Galaxy S5 Android L release dates have emerged.
Earlier this month, Samsung announced the all new Galaxy Note 4, its brand new flagship that goes on sale tomorrow for the first time in the United States. Samsung's Galaxy Note 4 is a powerhouse and a flagship and thus, it's going to come with the latest and greatest features. One of those features is Android 4.4.4 KitKat, Google's latest Android update and an update that recently landed for older Galaxy devices including the Galaxy S5. The Galaxy S5 Android 4.4.4 KitKat remains limited though the roll out is active.
Neither device is expected to remain on Android 4.4.4 KitKat forever. Earlier this year, Google announced an Android L update release for sometime in the future. Android L is the true successor to the Android 4.4 KitKat update and the next major Android update from Google. Google still isn't talking about the Android L release date but we've seen details emerge from several different manufacturers.
HTC says that its HTC One M8 and HTC One M7 will get Android L updates within 90 days of Google's initial release. Motorola has said that the Moto X will be getting the Android L update as well though the company hasn't confirmed any specific dates. And while Samsung, the world's largest Android manufacturer isn't talking, rumors are now doing some talking for it.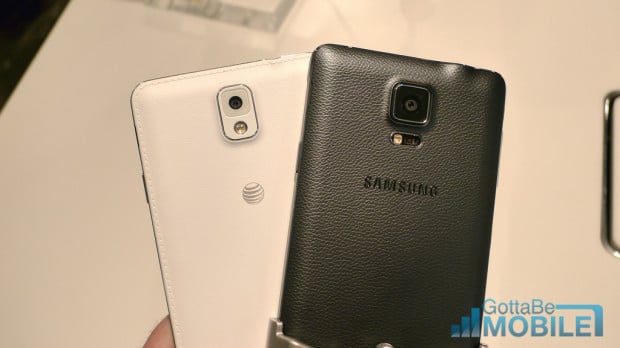 According to SamMobile, Samsung will release Galaxy Note 4 and Galaxy S5 Android L updates to replace the Android 4.4 KitKat software that's currently on board these two flagships. Furthermore, the publication claims that the Galaxy S5 and Galaxy Note 4 Android L updates could be released in the November to December time frame.
If true, this would be much quicker than last year's Android 4.4 KitKat roll out that started in January after an initial Android 4.4 KitKat release in November. Samsung is still pushing out Android 4.4.2 KitKat updates to Samsung Galaxy users almost a year after it was first released.
It's important to note that software update release dates, especially major ones like the Android L release, can change at the drop of a hat. Release dates are heavily dependent on testing and the testing process will often produce results that lead to delays. Samsung's Android 4.4 KitKat roll out has experienced several delays.
These are also Samsung's two flagship smartphones and they will likely be at the front in terms of Android L release timing. Older devices like the Galaxy S4 and Galaxy Note 3 are expected to get the Android L update as well though they will likely get their updates after Samsung updates its current flagships with Google's latest software.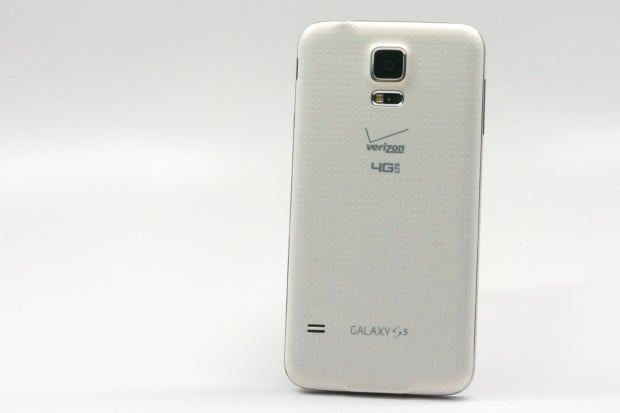 For now, Galaxy Note 4 users and Galaxy S5 users will need to contend with Android 4.4.4 KitKat, an update that is still extremely scarce amongst Samsung Galaxy smartphone and tablet users.
We recently spotted the Sprint Galaxy S5 Android 4.4.4 KitKat update lurking on Sprint's website though it still hasn't been released. It's not clear when Sprint plans to release the update but given its appearance and Verizon's Android 4.4.4 KitKat roll out, we could potentially be close to another U.S. Galaxy S5 Android 4.4.4 KitKat update.
We've also seen Android 4.4.4 KitKat update roll outs for the Samsung Galaxy Note 3 and the Samsung Galaxy S4 though both of those updates, like the Galaxy S5 Android 4.4.4 KitKat update, remain limited. It's not clear if Samsung's plans include all versions of these devices or if it will be selective ahead of the Android L release.
Look for more Samsung Galaxy Android 4.4.4 KitKat update details to pop up as we continue on the road to Google's Android L release later on this year.

As an Amazon Associate I earn from qualifying purchases.