Galaxy S6 Active: 5 Things I Learned on the First Day
The Samsung Galaxy S6 Active is a rugged, durable and fully water-resistant variant of the popular Galaxy S6, made exclusively for AT&T. It's one of the best smartphones available today given all the features and capabilities this phone has to offer, along with everything else the premium Galaxy S6 brings to the table.
Surely buyers have seen the commercials with AT&T rough-housing with the phone, dropping it in water, tossing it around, and generally being hard on it, and that's the point. This "Active" version of the Galaxy S6 is built for those with an active lifestyle.
Read: Samsung Galaxy S6 Active: 5 Things You Need to Know

Back in June Samsung and AT&T announced the new Galaxy S6 Active, just as the two have done over the past two years with previous versions. With a device like the Galaxy S6 Active there is a lot to cover, tons of features or advanced capabilities, all of which we'll detail in a full review. For now, here's my thoughts and a few things that stood out after one day using this smartphone.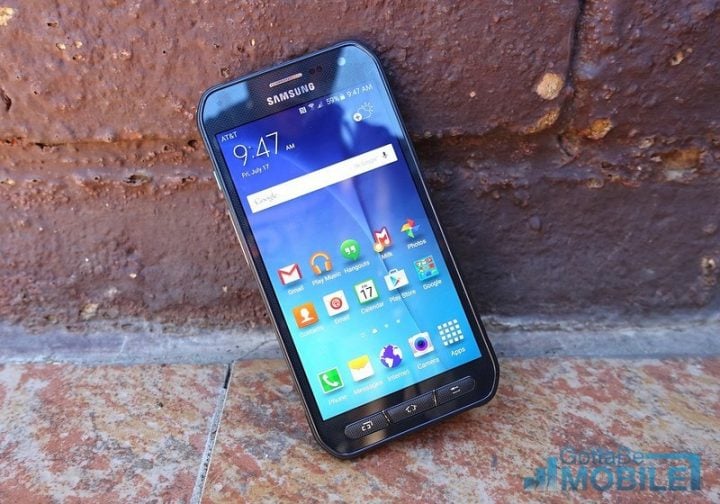 The new Samsung Galaxy S6 Active is essentially the same stunning and impressive premium flagship Galaxy S6 that has been available for the past few months, only it has a much bigger battery and is extremely rugged and durable. You won't enjoy the same glass and aluminum design with a big home button and fingerprint scanner on the front. Instead it's an industrial phone that's made to last, wrapped in a durable material, and features actual hardware buttons on the front.
Like other "Active" versions of Samsung phones we've lost a few features, but gained so much more that it's worth it for some. The regular Galaxy S6 is covered front and back in glass that can crack and shatter if dropped, the battery is rather small, and the fingerprint scanner isn't for everyone. If you want a durable device, one with nearly 1/3 more battery life, and can handle daily wear and tear unlike anything else, this is your phone.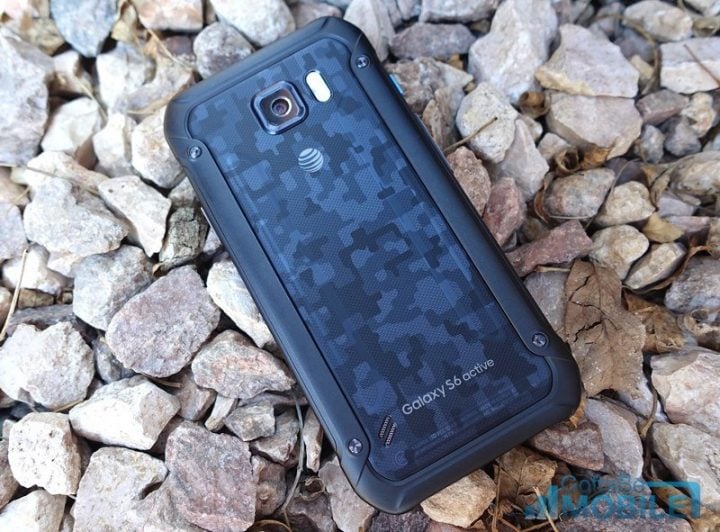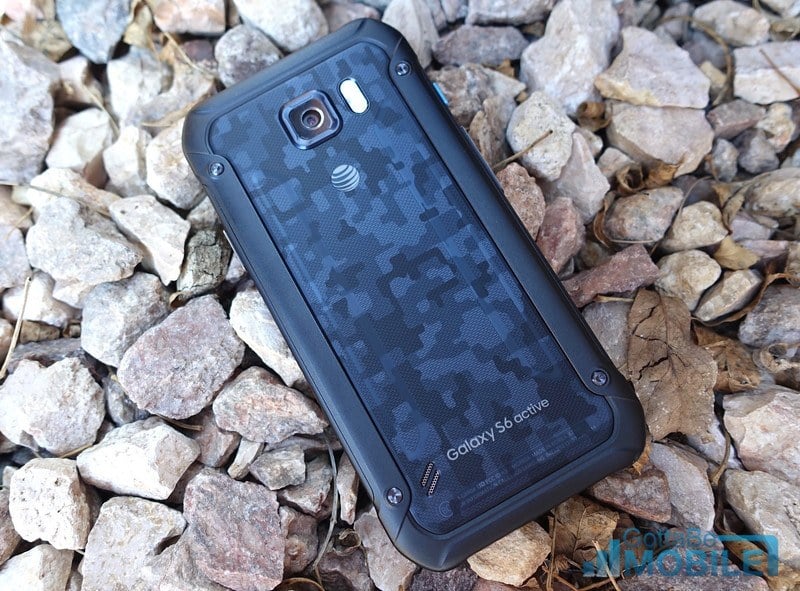 For those considering the two or aren't sure what the differences are between the regular Galaxy S6, and the Galaxy S6 Active, here's what you need to know. The Galaxy S6 Active is the exact same smartphone in almost every single aspect. It's the same hardware, software, camera, and more, but has been slightly redesigned, is more durable, water-resistant, and even has an extra "activity zone" button that can be customized to do nearly anything you'd like. Here's the specs.
Galaxy S6 Active Specs
•    5.1-inch 2560 x 1440 Quad-HD display
•    8-core Samsung Processor with 3GB of RAM
•    32 of storage
•    16 megapiGalaxy xel rear and 5MP front camera
•    Android 5.0.2 Lollipop
•    Massive 3,500 mAh battery with wireless & turbo charging
•    IP68 Shock, Drop, and Water Resistant
•    Camo White, Camo Blue, or Gray colors
•    more
This device comes with the same stunning and beautiful 5.1-inch display, the same 8-core processor with 3GB of RAM, the same camera, same software, but the rest is where things are different. Instead of a tiny 2,550 mAh battery it has a massive 3,500 mAh battery for nearly 2 days of battery life.
It has a military-grade IP68 rating that means it's drop, shock, dust and water-resistant. And there isn't flaps covering the ports either. It has a coating on the inside that prevents water from damaging the device, even submerged in water, which it can handle just fine, but Samsung doesn't recommend.
Now that I've been enjoying Samsung's impressive Galaxy S6 Active for a little over a day or so, here's what I learned after abut 24 hours of using it.
A Better Samsung Galaxy Experience
The Samsung Galaxy S6 Active delivers the same great Samsung Galaxy experience of all other devices, and is exactly the same as the regular Galaxy S6 in terms of software. Running on Android 5.0 Lollipop we have a beautiful material design interface, smooth animations, tons of options, a great camera, and fast software.
The Galaxy S6 has been my daily device for months, but I may end up making the Active my permanent device. Why? It's the same great experience, only better. It feels exactly the same except I have piece of mind that I don't need a case, the battery will last longer, and I'm no longer fearing that one drop will ruin my $600 smartphone. That alone is all buyers really need to know. It's that durable, and that good.
Owners will have to get used to the odd physical buttons, but after a few minutes you'll completely forget about them and feel right at home, just like any other Samsung smartphone.
The camera is great, the software has no noticeable lag, and this is just an all around exceptionally fast and stable smartphone. Not a single hiccup, freeze, crash, or slow down. The 8-core processor keeps things running extremely fast.

As an Amazon Associate I earn from qualifying purchases.