Galaxy S6 vs. Galaxy S3: What We Know Right Now
The Samsung Galaxy S3 is approaching its third birthday. And while it's no longer a recommended option, it's a device that's still in the hands of a ton of people, many of whom might be looking to upgrade this year. The rumored Samsung Galaxy S6 is a device that Galaxy S3 users are probably looking at. Here, we take a look at what those users need to know, right now, about the Samsung Galaxy S6.
In May of 2012, Samsung took to the stage to announce a brand new smartphone called the Samsung Galaxy S3, the third-generation of its popular Galaxy S series. The device was a huge step up from the Galaxy S2 and a device that caught on with millions of people around the world thanks to its hardware, its improved Nature UX design and its design.
Samsung's Galaxy S3 is now a fossil but it's still in the hands of many people who either bought it at the beginning or grabbed at one of the Galaxy S3 deals that emerged in the years after its arrival. Many Galaxy S3 users aren't looking to buy anytime soon but we have spoken to several that are planning to upgrade sometime in 2015. There are a ton of options on the table though there is one in particular that's caught their eye.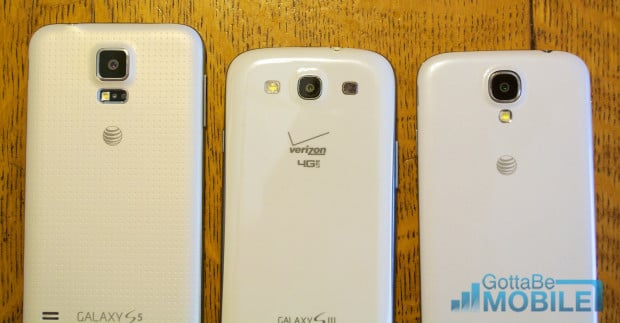 The Samsung Galaxy S6 is rumored to be the company's sixth-gen model and rumors point to a massive upgrade over last year's Galaxy S5. In recent weeks, Galaxy S6 rumors have begun to pick up the pace as we push toward Samsung's usual Galaxy S release window and that's sparked a ton of interest among those currently in the hunt for a new device.
For Galaxy S3 users, the jump to a flagship smartphone from 2012 to one from 2015 is going to bring some very noticeable changes. Here, we want to take a look at the potential changes Galaxy S3 users could encounter with the Galaxy S6.
The Samsung Galaxy S6 is shrouded in mystery and we cannot profess to have all of the details. What we do have though are a number of credible Galaxy S6 rumors and years and years of experience. While we can't offer a full Samsung Galaxy S6 vs. Galaxy S3 comparison just yet, we can help set the stage for those looking to finally upgrade.
Samsung Galaxy S6 Release Date
If you are thinking about upgrading from the Samsung Galaxy S3 to the Galaxy S6, you shouldn't have to wait long. The Galaxy S6 launch date is heavily rumored for March with rumors zeroing in on March 2nd as a possible launch date. The timing makes sense.
Last year, Samsung used the Mobile World Congress in Barcelona to announce its Galaxy S5. March 2nd is the first day of MWC 2015 and it comes a day after one of its main rivals, HTC, is scheduled to announce its own flagship. Talk about crashing the party.
Historically, Samsung's released smartphones about a month after their announcement though Galaxy S6 release date rumors currently point to a release two to three weeks earlier than usual. In other words, we could see the Galaxy S6 hit shelves as early as March. That's only a few weeks away which means that Galaxy S3 users at all interested in the Galaxy S6 have good reason to hold off on an upgrade right now.
Nothing is set in stone though where there is a ton of smoke, there is typically a ton of fire, and all signs currently point to an arrival in early March and a release shortly thereafter.
Design
The Samsung Galaxy S3 design was one of the top smartphone designs. Of 2012. These days, the Galaxy S3 and its polycarbonate plastic is showing its age as companies move to premium designs that utilize glass, aluminum and better built plastic. Even Samsung has experimented with these materials. The Galaxy Alpha, Galaxy Note 4 and Galaxy Note Edge use metal edges which some believe is a trial run for what's to come.
Samsung Galaxy S6 design rumors currently hang on one of two designs. It's important to note that the company is likely testing multiple prototypes. The company is also well known for clamping down on its flagship designs and we often see misdirection ahead of launch. That said, the arrival of metal last year hints at what we might see this time around.
Rumors point to a design that could incorporate all metal or use a combination of metal and glass. We haven't seen the device itself leak just yet so it's impossible to say how that might look. What's important for Galaxy S3 users to know is that there will almost certainly be some massive improvements and some design language that isn't available on the Galaxy S3.
For instance, the Galaxy S6 is heavily rumored to have a touch-style fingerprint sensor similar to the iPhone 6. The Galaxy S3 utilizes a regular old home button. The Galaxy S6 is a phone that will be out three years after the Galaxy S3 release. You better believe it's going to feature an improved design. Otherwise, Samsung isn't doing its job.
Display
The Galaxy S3's 4.8-inch display is also showing its age. It's a big screen but the resolution has been surpassed by the Full HD and Quad HD displays currently found on the Galaxy S5 and Galaxy Note 4 respectively.
Galaxy S6 display rumors all point to the arrival of a Quad HD display. Quad HD resolution isn't widely adopted but it is on the Galaxy Note 4 and the Galaxy Note Edge and that lends credibility to these rumors. DisplayMate, one of the leading voices in display technology, thinks the Galaxy Note 4's display is the best on the market.
To get some idea about the benefits of Quad HD resolution, take a look at our LG G3 review and our Galaxy Note 4 review. There really are tangible differences between it and the technology that came before it. It will be up to you to decide if you need them.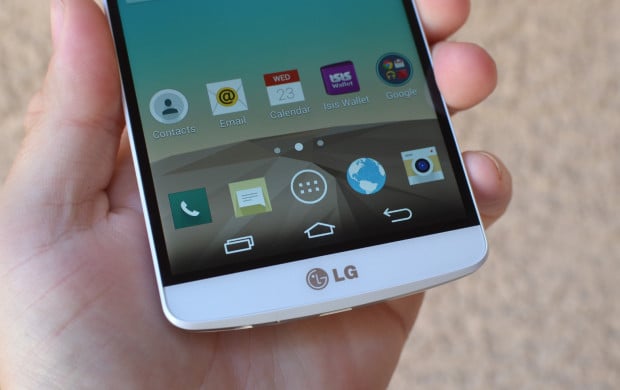 The Galaxy S6 could also use a larger display. Early Galaxy S6 rumors hinted at a larger 5.5-inch screen size. Earlier this week though, an alleged Galaxy S6 spec sheet pointed to the arrival of a smaller 5.1-inch display, similar to the Galaxy S5's screen size. Both are larger than the Galaxy S3's display which means more real estate for gaming, watching content and more.
Those concerned about a massive increase in overall size needn't worry. Companies have begun to thin out the bezels on flagship phones to accommodate these larger screens without blowing up the footprint. We could see something similar with the Galaxy S6.
You should also know that Samsung might release a Galaxy S6 Edge variant with two curved displays. The technology is similar to the Galaxy Note Edge though it only has one curved display. The device, if real, will probably be far more expensive than the regular model. We recommend taking a look at the Galaxy Note Edge to get an idea about what to expect.
Specs
Obviously, the Galaxy S6's specs are rumored to feature all sorts of upgrades, all of which should help it trump the Galaxy S3's features.
Rumors point to a new processor, a Qualcomm Snapdragon 810 or a Exynos 7 from Samsung. It's not clear what it will use but either way, the chip will be more powerful and more efficient than the dual-core chip found in the Galaxy S3.
Samsung Galaxy S6 camera rumors suggest that the device will move up to either 16MP or 20MP, the latest rumors point to 20MP, and a front-facing 5MP camera. The rear-facing camera is also heavily rumored to have Optical Image Stabilization. No surprise here. Camera technology has taken huge strides since the Galaxy S3's arrival and you'll likely see a camera that makes the Galaxy S3's look silly.
There will be smaller additions too. Galaxy S6 specs are said to include a larger battery, built-in wireless charging, Cat 6 LTE support, 32GB, 64GB or 128GB of storage, quick charging capabilities, and a payment service similar to Apple Pay.
Software
The Galaxy S3 is stuck on Android 4.4 KitKat in the United States and there's little chance of it getting Android 5.0 Lollipop in the future. Our guess is that it stays at Android 4.4 forever and that means that you'll need to root and install custom software, something that not every user is going to want to do. The Galaxy S6 should get software support for two years or more.
A Galaxy S6 software rumor suggests that Samsung is trimming and optimizing TouchWiz to make it more like the Android 5.0 Lollipop software found on the Nexus 6. Faster, less bloat. If true, that would be a significant boost and one that the Galaxy S3 probably won't get. At least not officially.
Carriers
All signs point to an arrival on all five major U.S. carriers which includes AT&T, Sprint, T-Mobile, U.S. Cellular, and Verizon. It should also come to smaller carriers though we haven't seen any rumors emerge yet. No need to be worried about this. If you want to upgrade, you should be able to find the Galaxy S6 for your carrier.
Price
We haven't seen any Galaxy S6 pricing rumors arrive though you should expect to have to shell out some cash for the upgrade. The Galaxy S almost always arrives at the $199.99 mark and we can't see a metal Galaxy S going for anything cheaper than that. Start saving now if you're worried about the cost of the Galaxy S6.

As an Amazon Associate I earn from qualifying purchases.