Galaxy S7 Edge vs Galaxy S6 Edge Plus: 5 Key Differences
The popular Samsung Galaxy S7 Edge is better than the big Galaxy S6 Edge Plus from 2015, and here we'll explain why. With the Note 7 completely canceled the S7 Edge is the best thing from Samsung right now. With the year coming to a close and countless Black Friday or holiday deals coming, buyers will be looking to upgrade. Here's what you need to know about how these two phones differ.
The Samsung Galaxy S6 Edge was a nice phone but too small for many. Then later, a bigger Galaxy S6 Edge Plus was surprisingly released in August along with the Galaxy Note 5. Both of those were then replaced with the Galaxy S7 Edge, which is where we are today.
Read: Samsung Galaxy S7 Edge Review
The S6 Edge Plus has a large 5.7-inch display similar to the Note 5, but instead of an S-Pen stylus it has a curved display. It's flashy and turns heads, not to mention adds multiple new features. That said, read on for five key things that separates the Galaxy S6 Edge Plus from the slightly smaller Galaxy S7 Edge that arrived on March 11th and is available from all carriers in the US and around the globe.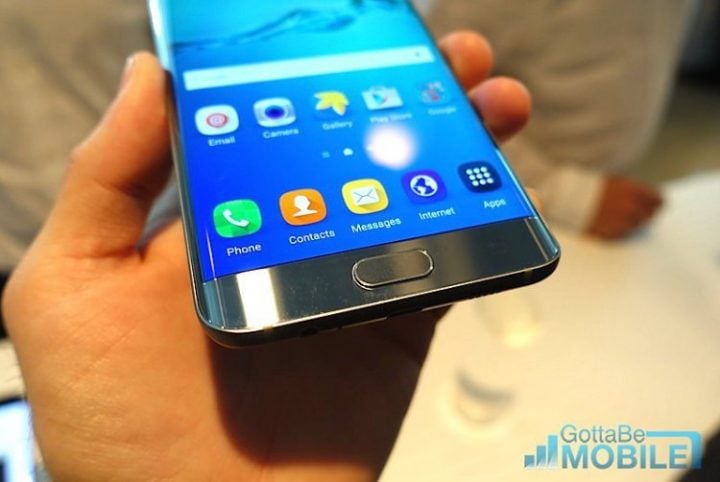 In early 2015 the Galaxy S6 and Galaxy S6 Edge were impressive phones that arrived in April. They had a premium new design made entirely out of glass and metal, curved screens, a great camera, wireless charging and more. Samsung made their best and most premium phones to date, but that came with some huge compromises for buyers.
In order to make them out of a premium metal material, Samsung had to do away with the replaceable battery, and even took away the micro-SD card to expand storage. This lead many to keep their Galaxy S5, or try the LG G4 instead. That said, the amazing display, design, fingerprint scanner and camera that completed the Galaxy S6 and S6 Edge made it one of Samsung's best phones ever.
Looking at the Galaxy S6 Edge Plus and the Galaxy S7 Edge buyers will barely notice the difference, aside from the size. This year the S7 Edge comes with a 5.5-inch Quad-HD display, which is just a hair smaller than the Edge Plus from late last year. Rather than offer a 5.1-inch Edge and a huge 5.7-inch Edge Plus, this year Samsung chose the perfect middle ground at 5.5-inches, and its their best phone yet. Not to mention there's a lot more to it than just the screen.
Those considering one or the other or upgrading will want to know all the details. Read on for everything you need to know about both phones, and what makes the Galaxy S7 Edge better in almost every way. It will be heavily discounted this holiday season making the next few months a great time to buy. However, a Galaxy S8 is coming in March of 2017.
Galaxy S7 Edge vs Galaxy S6 Edge Plus: Design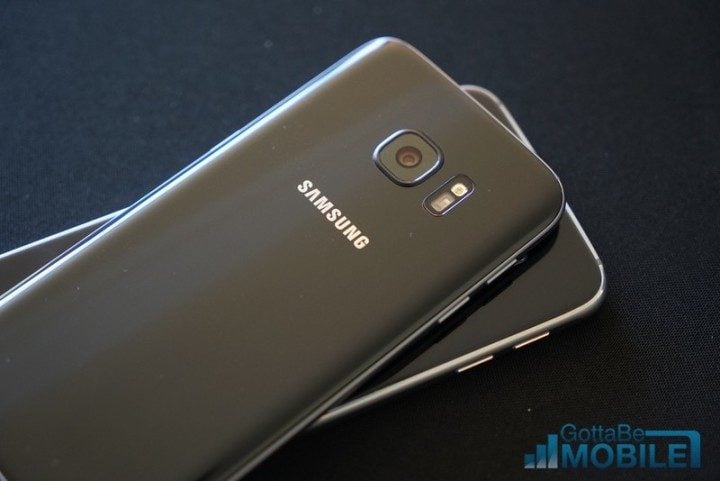 This year Samsung kept the design nearly identical to last year. It was an award-winning all glass and metal phone, so there was no need to change it. Instead, it was refined and improved, which gave Samsung room to add more features and a huge battery. Anyone that saw or used the Galaxy S6 Edge Plus last year will know exactly what to expect from the S7 Edge. A beautiful smartphone made of glass and metal in Black, Gold, Silver and now Blue Coral.
The Galaxy S7 lineup for 2016 retains the same excellent build quality, and a similar overall design. Samsung kept everything the same, but refined it a bit. The buttons are similarly located on the side, and there's a dedicated home button with a built-in fingerprint scanner for security.
One big addition to the Galaxy S7 Edge is IP68 dust and water resistance. This is huge. Then, just like the original we have the 3.5 mm headphone jack, micro-USB charging port, and the speakers on bottom. It's worth noting though, the Galaxy S7 does not have the IR sensor on top for the remote control feature. Samsung removed it.
The biggest change aside from the screen is the glass on back is now curved. The Galaxy S6 Edge had a flat back, but the new S7 Edge is rounded on front and back. This keeps the beautiful and unique "Edge" and its features on front, but makes that back rounded so it feels thinner in your hand. The phone is actually a little bit thicker, to add a bigger battery and other feature's we'll mention in a moment, but the curve makes it actually feel thinner than last years models. The camera is also thinner, leaving almost no bulge or hump on back. The entire phone looks and feels thinner.
The "Edge" was a gimmick last year, but not it's actually worth using. On the Galaxy S7 Edge Samsung added new features and functionality, 9 panels to add apps and shortcuts too, making it far more useful in 2016.

As an Amazon Associate I earn from qualifying purchases.