Galaxy S7 Release: 3 New Rumors Emerge
With 2015 coming to a close the Samsung Galaxy S7 rumors are starting to pick up steam. Recently we've heard a lot of small details about the phone, and this weekend three new important rumors emerged that buyers will want to know about.
Recently reports from the Wall Street Journal, Korean Times, and popular leaksters like @evleaks or @onleaks have all shared information, and now we have even more details ahead of the rumored February or March release date. From a new security feature, improved design, different screen sizes, and even an early release date.
Read: Samsung Galaxy S7 Release Date Rumored
The first Galaxy S7 reports surfaced back in September, but as a potential release date nears more are starting to surface. Above is a link to a report from China Mobile, the world's biggest carrier, suggesting a March release date, and now we have another date and a few other important details to share with prospective buyers.
Samsung's Galaxy S6 from April of this year is still extremely popular, and has recently gone on sale with buy one get one free deals, discounts on eBay, and elsewhere, but most buyers looking for a new phone right now should probably wait for the Galaxy S7.
Rumor has it in early 2016 Samsung will release a new Galaxy S7 with a design very similar to last years Galaxy S6. Featuring a similar aluminum and glass design, but with a few key changes. Some of those being a pressure sensitive display similar to the 3D Touch feature on the iPhone 6s, USB Type-C for faster charging, universal cords and more, a better camera, cleaner software, a bigger battery, and other cutting edge technology. However, that isn't all.
Three Galaxy S7 to Choose From
Early leaks suggested Samsung would be releasing four different smartphones in early 2016 for buyers to have multiple choices. However, Samsung's profits have been shrinking as of late, and more versions won't necessarily help the bottom line.
As a result, a new report this weekend from the often-accurate Reuters claims buyers will have only two or three phones to choose from, with one being a perfect size rather than two different options with the curved Edge version of the phone.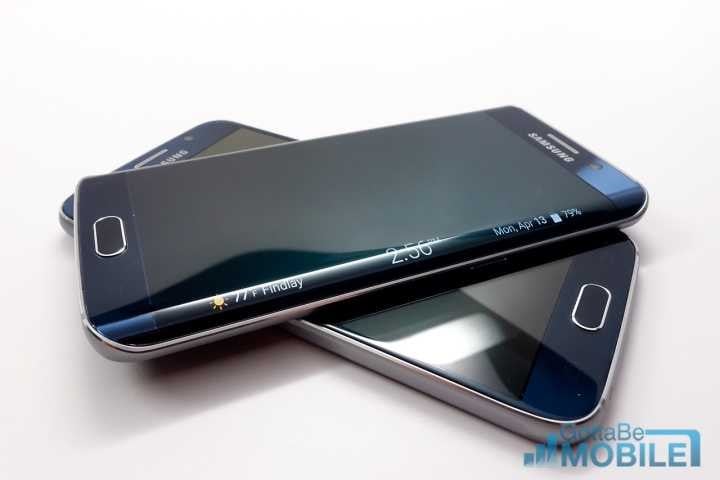 Reuters claims that their sources have confirmed Samsung will release 2-3 different Galaxy S7 variants early in 2016, not four. Those being a 5.2-inch Samsung Galaxy S7, a 6-inch Galaxy S7 Plus, and a Galaxy S7 Edge. This is where the rumor takes a turn. Prior to this leak we heard Samsung would release a regular Galaxy S7 Edge, and then a bigger "Plus" version of the Edge. And while that still may be true, it might not come early in the year.
Instead we could see a 5.2-inch Samsung Galaxy S7, a 5.5-inch Galaxy S7 Edge with a curved display, then the 6-inch Galaxy S7 Plus. Giving users two great sizes to choose from, like Google and Apple have done, then a middle-ground curved variant for those wanting something like this years curved devices.
Iris Scanner
Everything we're hearing claims that Samsung looks to keep the overall design nearly the same as last year, but add some fancy new features. Rather than a radical redesign, which costs more money. It's what Apple does every other year, so makes sense for Samsung to follow.
Since as far back as the Samsung Galaxy S4, leaks have suggested Samsung has some next-generation James Bond type technology in the form of an "Iris Scanner" that will scan users eyes for security. This would be faster than a fingerprint scanner, more accurate, more secure, and be natural as a user picks up the phone and looks at it.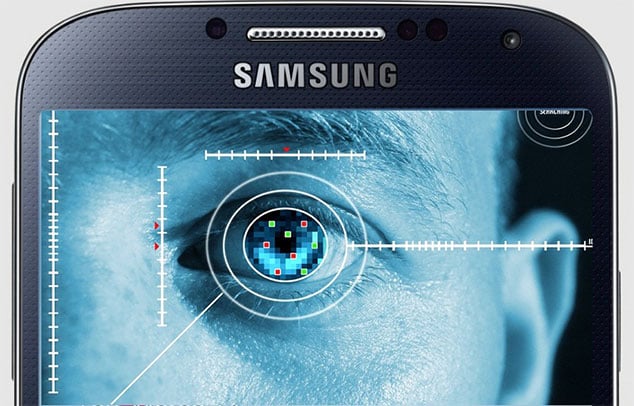 According to a few reports this weekend the Galaxy S7 may finally be the phone that turns this rumor into reality. We're hearing a new sensor on the front of the device will scan a users Iris, and instantly unlock the phone. An Iris scanner could unlock the phone, sign into apps and websites, make wireless payments with Samsung Pay, and much more. Basically be a better, easier and faster version of the fingerprint scanner.
We've heard this before, but sources suggest Samsung's closer now than ever, and it could finally become a reality next year.
Galaxy S7 Release Date
As many probably noticed, we keep mentioning early 2016. The China Mobile report last week claimed the Galaxy S7 will be released in March, which is probably extremely accurate, or very close. That said, we've heard Samsung wants to cut the turn around from a new phone every 12-13 months, to every 10 months, in order to launch ahead of its rivals at Apple.
We saw this in 2015 when the Galaxy Note 5 was announced and released in August, not October like the prior 2-3 years, which gave it a month head-start on the iPhone 6s Plus.
Forget an "early announcement" …nothing changed… https://t.co/J9TQXxJPSz ;) #galaxys7 #galaxys7edge #more #other pic.twitter.com/ZgdYFADwGE

— Ricciolo (@Ricciolo1) November 11, 2015
The Reuters report above, and other reports, all claim the same 10-month cycle is on track for the Galaxy S7 as well. Meaning rather than a release in April, it will be announced and released in February of 2016. Reuters simply claimed their source mentioned that Samsung will "release the handset in February" of 2016. The Twitter post above stats a March release, but that could be wrong according to Reuters.
If all these rumors are true the Samsung Galaxy S7 could come with a beautiful 5.2-inch, 5.5-inch curved, and 6-inch display, all 2560 x 1440 Quad-HD. Be powered by a new 8-core Snapdragon 820 processor with 4GB of RAM, have a better 16-20 megapixel BRITECELL camera technology, USB Type-C with fast charging, fast wireless charging, Samsung Pay, a fingerprint and iris scanner for security, a heart rate sensor around back, a bigger battery, Android 6.1 Marshmallow, a slightly better design than last year, and be on shelves around the globe and from all major US carriers before the end of February. If true, we're in for an exciting few weeks of January before the Galaxy S7 release.

As an Amazon Associate I earn from qualifying purchases.