GDC 2011: Sony Ericsson XPERIA Play Hands On (Video)
We caught up with Sony Ericsson at the Game Developers Conference in San Francisco to get some hands-on time with the company's 'PlayStation Phone,' officially called the XPERIA Play. The XPERIA Play is an Android 2.3 Gingerbread smartphone that was announced at Mobile World Congress and features a slide-out PlayStation controller along with shoulder trigger buttons. Check out our hands-on video demo of the smartphone, which will be arriving State-side via Verizon Wireless sometime in April, embedded below: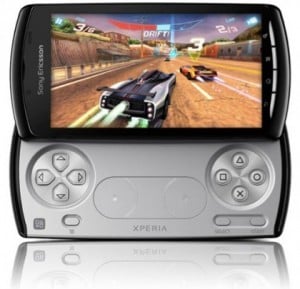 Although the company wasn't able to announce any specifics in terms of handset pricing when it launches on Verizon's 3G CDMA/EV-DO network, Sony Ericsson told me that it should be priced aggressively and competitively with other high-end smartphones.
The interesting thing is that the XPERIA Play was considered to be among the top contenders for the title of flagship Android 2.3 Gingerbread smartphone. However, in the end, Google awarded that to the Nexus S, made by Samsung. The representative at the booth revealed that information when I had asked him why the XPERIA Play has four Android hardware navigation buttons when other Android phones in the XPERIA lineup only has three (Menu, List, and Home where the Search button is omitted on the hardware design).