Gears of War Ultimate Edition Release: 7 Things to Expect
The Gears of War Xbox One beta is over and done with which means that fans of the series and Xbox One owners can now set their sights on the upcoming release date. Today, with just weeks to go before the first Gears of War Xbox One release, we take a look at what we expect from the Gears of War Ultimate Edition release for Xbox One.
Earlier this month, Microsoft and its developer partners confirmed two new Gears of War games for the Xbox One. One is called Gears of War 4, a brand new installment in the long-running series and a game that won't hit the Xbox One until the holidays next year. The other game is a remastered version of the first Gears of War game and it will be coming much sooner than 2016.
Microsoft's other Gears of War Xbox One release is dubbed Gears of War Ultimate Edition. This new title is the first Gears of War release for the current-gen console and it's a remastered version of the first Gears of War game that arrive for the Xbox 10 years ago.
The Xbox One's first Gears of War title will feature 1080p support, 60FPS, new content, improved multiplayer, and more. And because it's a remastered version of another game, it will only cost $40 when it arrives later this year.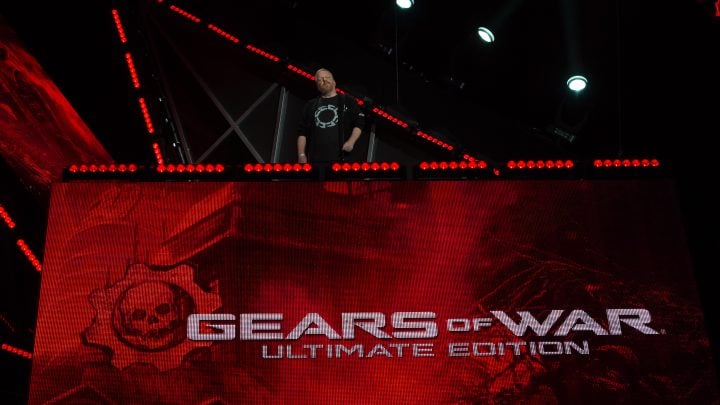 Xbox One owners have already had a chance to play the game ahead of its August 25th release date thanks to an open beta that ended a few short days ago. And now, those beta testers and those interested in an Xbox One Gears of War release are focused on the game's upcoming arrival.
With that in mind, we want to help set your expectations ahead of the game's August release. Here are a few things we expect from Microsoft's Gears of War Ultimate Edition release for Xbox One.
Gears of War Ultimate Edition Release Date
Don't expect the Gears of War Ultimate Edition release date to get hit with a massive delay. Sure, there were problems in the multiplayer beta but that was to be expected. It was a beta.
From what we saw at E3 2015 and during the beta, the game looks pretty close to ready. There are definitely some issues that the developers need to iron out before the game is ready for primetime but they still have several weeks to get the game ready for Xbox One users.
Even if they surprise with a need to extend the release date, we wouldn't expect this highly anticipated game to get pushed into 2016. It's pretty clear that this is a title Microsoft, The Coalition and Splash Damage want to get out in time for the holiday season and we're not expecting anything but an August 25th release on Xbox One.
Problems Will Get Fixed
The Gears of War beta allowed fans of the series to try the game ahead of its release date but more importantly, it allowed the developers to gather data and feedback from beta testers in order to improve the multiplayer experience of the game.
While the remastered campaign will play a big role, it's going to be the multiplayer component that lures in fans of the Gears series and new players alike. If you're never played Gears of War multiplayer, know that it's extremely fun and extremely addicting.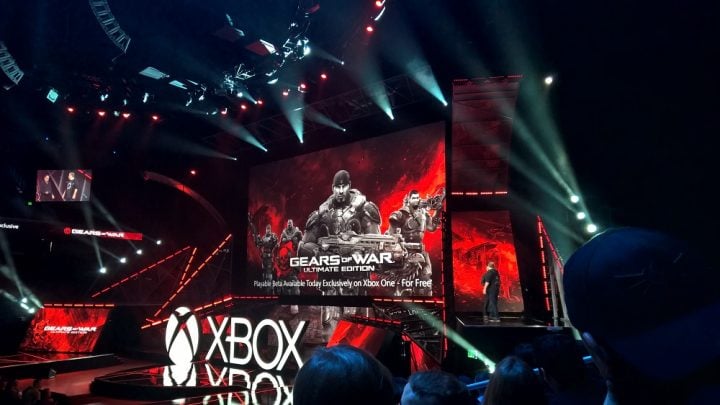 The beta did not contain the campaign mode and it's clear that the developer is intensely focused on delivering a superb multiplayer experience to Xbox One users. And thanks to the beta, we expect many of the problems we heard about during the beta to get fixed by the game's release date in August.
If you have pre-ordered this game and you played the beta, we encourage you to continue posting and monitoring the feedback on the developer's forums. It might seem like overkill at this point but if you point out a bug, there's a good chance that they'll fix it in time for the public release of the game.
There Will Still Be Problems
We still expect problems though.
While the game has undergone extensive beta testing both internal and in public, there's a very good chance that problems in the campaign and multiplayer modes will exist on release day and in the weeks after the game's arrival on Xbox Live. Games are never perfect at launch.
What this means is that if you aren't prepared to deal with some initial hiccups in August, we highly recommend waiting a few weeks for things to settle down.  Server issues tend to die down once the rush is over and we almost always see developers roll out an immediate bug fix update to tackle some of the more glaring day one problems.
A Halo: Master Chief Collection Repeat
If you're worried about this game crashing and burning like Halo Master Chief Collection, don't be.
If you're not familiar, Halo: MCC promised a ton of content including multiplayer across various Halo games. And while it looked great, the multiplayer and matchmaking were a complete and utter mess. Many people never returned after the first few weeks of problems, us included.
We do not expect the same from Gears of War Ultimate Edition. Yes it's also a remaster and yes it comes with a multiplayer mode but understand that this is one Gears of War game not four and it comes from one developer not several different ones trying patch code together.
The Gears of War multiplayer that we played during the beta had its problems but it wasn't unplayable. We don't expect this game to take a page out of Halo's book. We simply can't see Microsoft making that mistake twice.
Continued Support
While Microsoft and The Coalition will be hard at work developing Gears of War 4 for release in 2016, don't expect them to take their eyes off of Gears of War Ultimate Edition after its release in August.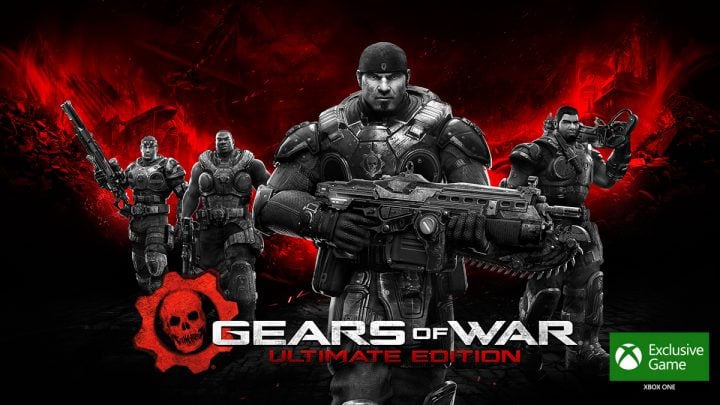 We fully expect those two companies and Splash Damage to continue supporting this game for months and perhaps years to come with patches and maybe even some more content to keep players happy in the run up to the Gears of War 4 release in the tail end of next year.
We encourage you, and we're sure that the developer will do the same, to provide feedback about the game even after its release in August.
You can expect there to be a ton of incentive to play the game. While the game will include all 19 multiplayer maps including all DLC and the PC-exclusive maps, you can expect there to be a bunch of unlockable content available straight from the get-go.
The developers were offering a number of bonuses to beta testers during the beta period and we're expecting at least some of that content to become available to those that missed the beta.
We already know that Gears of War Ultimate Edition will come with "17 unlockable Gears of War 3 characters for Multiplayer progression" and "unlockable comics" and we expect there to be some more surprises in store for owners down the road. This is a $40 game but it'll be a popular one and we expect Microsoft and The Coalition to keep Gear Heads happy ahead of the Gears of War 4 launch.
Pre-Load
If you pre-order this game, expect to be able to pre-load it ahead of its August 25th release. Just remember, it's probably going to require a huge chunk of space on your hard drive so you'll need to clear out some games if you own a 250GB Xbox One and don't have an external HD.
Gears of War Ultimate Edition Deals
Finally, you can expect to shave some off the cost of the $40 Gears of War Ultimate Edition.
Those of you who are already a part of the Gamers Club Unlocked program at Best Buy can expect to take 20% off the price of the game.
Microsoft's offering a deal that nets pre-orderers "a $10 Xbox gift card digital code within 10 days after the game's release." We also recently spotted a deal at Dell and we expect to see more details emerge in the buildup to the game's release. You're just going to have to keep your eyes peeled.
10 Exciting Gears of War Xbox One Details
Gears of War Ultimate Edition Beta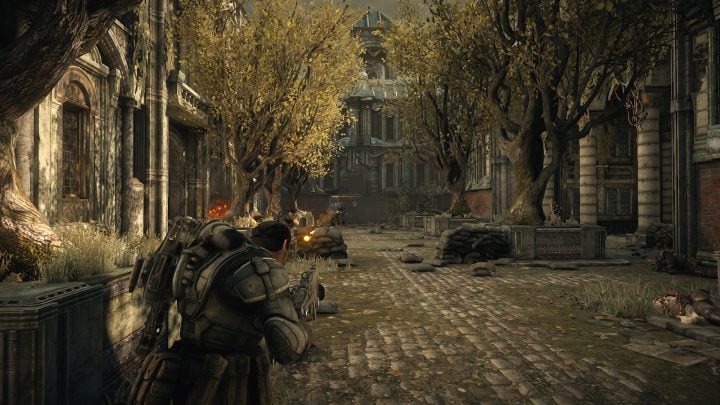 The first official Gears of War Xbox One release won't take place until later this year but that doesn't mean that you can't play right now.
Splash Damage and Microsoft are currently offering a Gears of War Ultimate Edition Beta that's open to the public. Those who own an Xbox One are invited to take part in the early multiplayer experience in order to help the companies engineers perfect the experience ahead of its release date.
There are some caveats that you must look into before getting excited though if you meet the requirements, you can start playing right now. We're excited to give this game a go ahead of its release and fans of the series would be wise to join the beta right now.

As an Amazon Associate I earn from qualifying purchases.