Gift Guide: Android Tablet Accessories
There are certainly quite a few Android Tablets to choose from this holiday season. They come in a variety of sizes, which is a good thing as it gives users some choice. But when it comes to looking for accessories for your Android tablet of choice this makes for some challenging shopping.
In preparing this gift guide I'm going to focus on some tablet accessories in broad categories that for the most part cut across the different Android tablet brands that are out there.
Note that the manufacturers of these tablets usually work hard to get their own branded accessories ready at the product launch.
Waterfield Designs Sleeves and Cases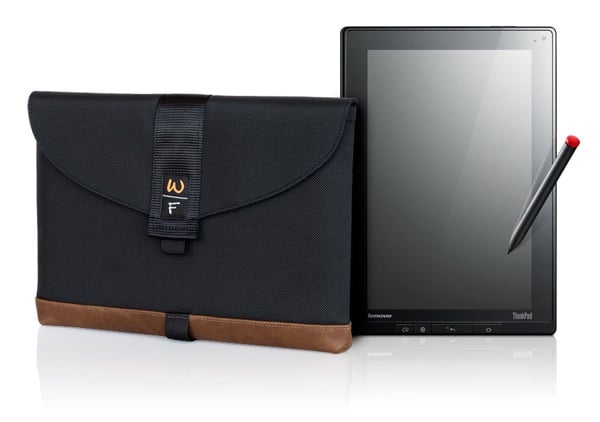 Regardless of your Android tablet choice you are probably going to want a case. Motorola, Samsung, Lenovo, Toshiba and other tablet manufacturers usually make their own, but Waterfield Designs make handsome cases and sleeves in a variety of finishes that can fit just about any tablet on the market. They also add a touch of class in addition to protection.
Read Our Review of Waterfield Design Tablet Cases

Logitech Keyboard Case by ZaggMate
Logitech sells a Zagg-made series of keyboard cases for tablets, including the iPad 2 Samsung Galaxy Tab 10.1 that serve as both an excellent case and keyboard. As a case it snaps on to your tablet and protects the screen. Slide the tablet into slot and it works as a stand to support it while you are typing away. There are shortcut keys for easy access to common tasks like cut, paste, and return to the home screen.

Samsung Keyboard Dock
If you're a Samsung Galaxy Tab owner you might have already stumbled upon an excellent choice from the tablet's maker, Samsung.  The full size keyboard dock comes with some Android specific hot keys that provide easy access to some features, along with a full sized Qwerty keyboard. It also has a 3.5mm Stereo Audio line-out jack and can charge your tablet while it is attached. This keyboard will work with the Tab 10.1, 8.9, and the Tab Plus (7-inches). If the recipient has the original Galaxy Tab, there's [amazon_link id="B004DB3RZ2″ target="_blank" container="" container_class="" ]a keyboard for that, too[/amazon_link].
$53 @ [amazon_link id="B00551931Q" target="_blank" container="" container_class="" ]Amazon[/amazon_link]

Logitech Keyboard for Android 3.0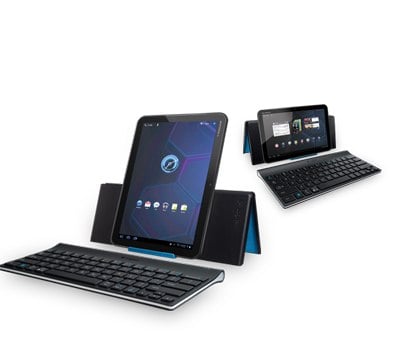 Logitech makes and/or sells a number of tablet accessories. This keyboard is designed to work with all Honeycomb (Android 3.0) tablets and case converts to a stand.
Read Our Review of the Logitech Tablet Keyboard
From $55.00  @ [amazon_link id="B0054L8N7M" target="_blank" container="" container_class="" ]Amazon[/amazon_link]

Jawbone Jambox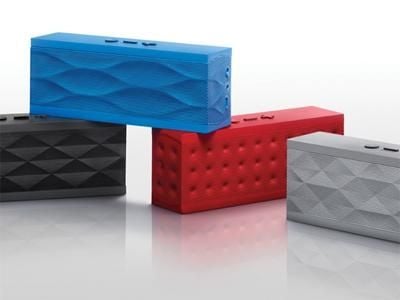 If you want to play some tunes with your tablet and need a little more oomph than what the speakers can give, you you might want to take a look at the Jawbone Jambox. This Bluetooth-enabled speaker can sit just about anywhere and pump out some music directly from your tablet.
From $169  @ [amazon_link id="B004E10KI8″ target="_blank" container="" container_class="" ]Amazon[/amazon_link]

Twelve South Compass Stand
While Twelve South is known for its iPad products, the Compass stand works well for any Android Tablet. It's portable, collapsible, and ideal for the mobile warrior.
Read Our Review of the Twelve South Compass Stand
$39.99 @ [amazon_link id="B003XQMUVA" target="_blank" container="" container_class="" ]Amazon[/amazon_link]

Samsung Conductive Stylus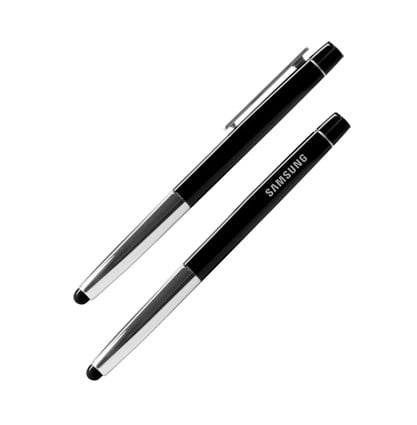 What's that you say? A stylus for a tablet? It actually comes in handy! And it makes a great stocking stuffer as it works with any tablet with a capacitive screen.
From $9.03 @ [amazon_link id="B004NYAHD4″ target="_blank" container="" container_class="" ]Amazon[/amazon_link]