Google Fingers Blame at Microsoft, Nokia for Rising Phone Prices
Google had filed a complaint with the European Commission accusing smartphone rivals Nokia and its partner Microsoft of colluding over patents and intellectual property, which in effect is creating rising smartphone costs for consumers. The complaint was filed by the Android operating system maker on Thursday.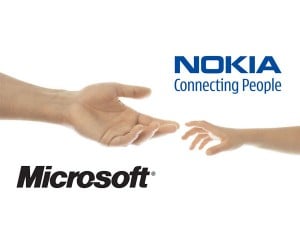 Google says that Windows Phone OS-creator Microsoft through its close partnership with Finnish phone manufacturer Nokia and its line of Lumia smartphones are now sharing 1,200 patents. The two companies are cooperating on smartphone technology and production and has created a shell company called MOSAID to transfer the related patents to. Google is alleging that MOSAID is being a patent troll in a report on Reuters.
Nokia and Microsoft are colluding to raise the costs of mobile devices for consumers, creating patent trolls that side-step promises both companies have made," the Internet search leader said in a statement. "They should be held accountable, and we hope our complaint spurs others to look into these practices.
Microsoft has been going after Android licensees for some time now to force them to license intellectual property that the company feels it owns that these licensees have infringed upon by the use of Android. Some notable Android licensees that have agreed to licensing IP from Microsoft to avoid infringement include Huawei, HTC, ZTE, and others. It's been speculated that Microsoft makes more money licensing patents to Android licensees than it does licensing Windows Phone to its own licensees. Some of those that Microsoft collects licensing fees for IP also license Windows Phone as well, like HTC.
Most recently, Android licensee Motorola, which is now owned by Google, was found to have infringed on some Microsoft technology resulting in a ban of select phones. Google had said in the past that it had acquired Motorola Mobility not for the hardware business, but for the IP that the company owns in the mobile space and to help protect the Android ecosystem.
In the past, Nokia was not mentioned or singled out for collecting licensing fees from Android manufacturers.

As an Amazon Associate I earn from qualifying purchases.