Google Gets Patent for Multi-LED Flash on Camera Phone
Google has recently been granted for an invention that would allow future smartphones and tablets to have multiple LED flashes to better expose a scene for a photograph. Google has shown a number of different arrangements for the LED flash to be embedded on the backside of a phone.
In one image posted on Droid-life, the LED flash would form a circular ring around the camera lens and another image shows the LED lights being placed above and below the camera lens.
Arranging a circular ring of LED bulbs around the camera lens is not a new idea, but is something that is novel for the smartphone market. With underwater DSLRs and macro photography, there have been LED ring accessories that would help divers and macro photographers better illuminate their subject when capturing photos.
At this time, it's unclear if Google will reserve this patent for itself and its wholly-owned Motorola Mobility subsidiary, or if it will open up the patent for free use for other Android licensees. Though Google has been granted a patent for this technology, this still doesn't mean that we'll be seeing more LED flash bulbs in future products.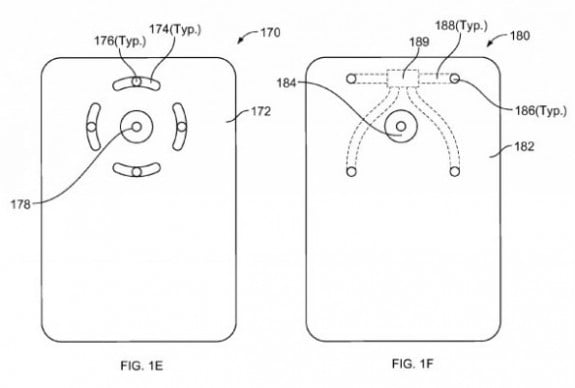 Potential destinations for this Google innovation, if it ever gets commercialized for consumers, would be the Google Nexus line of phones and tablets, as well as on future phones by Motorola. It's unclear if this technology would appear on Motorola's rumored X Phone.
Placing more LEDs together would definitely help to bring more light to a photo, but another technology would be to use Xenon bulbs for flash, which would create an even light and capture colors more naturally. Samsung has implemented Xenon for its Galaxy Camera and Nokia had long been using Xenon on its Nokia N8 and Nokia 808 PureView smartphone cameras.
Though having more lighting would help to create a balanced image without dramatic shadows when capturing images in a dark environment, it's unclear still how this implementation compares to Xenon for flash.

As an Amazon Associate I earn from qualifying purchases.