Google Maps Android Update Lets Users Add Photos And See Top Rated Locations
Google pushed a new update to the Maps app for Android that has some thematic resonance with the news we reported earlier about the Zagat acquisition. Maps version 5.10.0 now includes the ability to add photos to the reviews you add through the interface. Also, any places you've rated 4 or 5 stars will show up on the map automatically. Haven't rated anything via Google yet? Maybe this new functionality will encourage you to do so.
Up until now I've pretty much ignored most of the extra Google Maps features and just used the app to find directions and maybe a restaurant's phone number. The ratings didn't seem all that useful since most seemed to come from outside sites, anyway, and I don't put much stock in CitySearch. (I'm a Yelper, we get snobby about that kind of thing.) But if Google is going to pull in Zagat ratings plus user reviews from that source, I may just start to pay attention.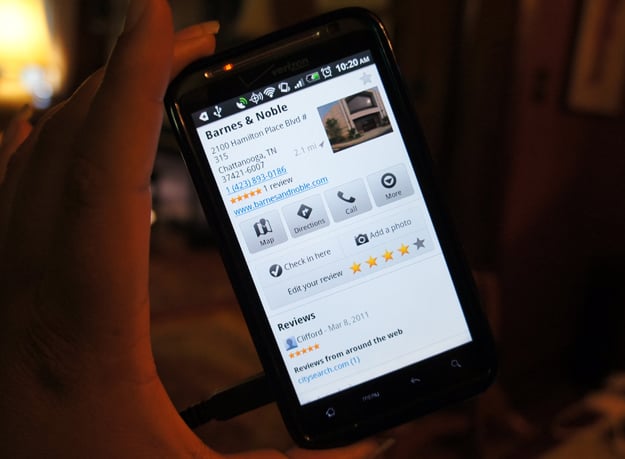 Plus, it is indeed useful to have my favorite places pop up when I open the map, reminding me that they exist and that I like them. In New York City this is sometimes an issue.
The photos thing is also a nice addition. When Yelp began allowing people to add pictures right from the app I saw an uptick in images. Of course, far too many of them were pictures of the food instead of the storefront or the space inside. I suspect we'll get the same in Google Maps.
Visit the Android Market to update the app.
Hat Tip: Android Central

As an Amazon Associate I earn from qualifying purchases.