Google Pixel 2 Release Confirmed
After a very successful launch of their first smartphone Google has now confirmed a Pixel 2 is coming later this year. While this shouldn't really surprise anyone, the news is reassuring and will allow for some exciting rumors in the coming months.
For months on end leaks and rumors have been talking about the Galaxy S8, but that isn't the only important phone coming in 2017. This will be a big year for Google, and a successor to the Pixel and Pixel XL should have many buyers excited.
Read: Google Pixel XL Review
In fact, a few loose rumors have been floating around regarding what to expect from the Pixel 2. That's it though, nothing but rumors. Stating it will have an even better camera, faster processor and even a budget model is in the works. Today though, something different is being said.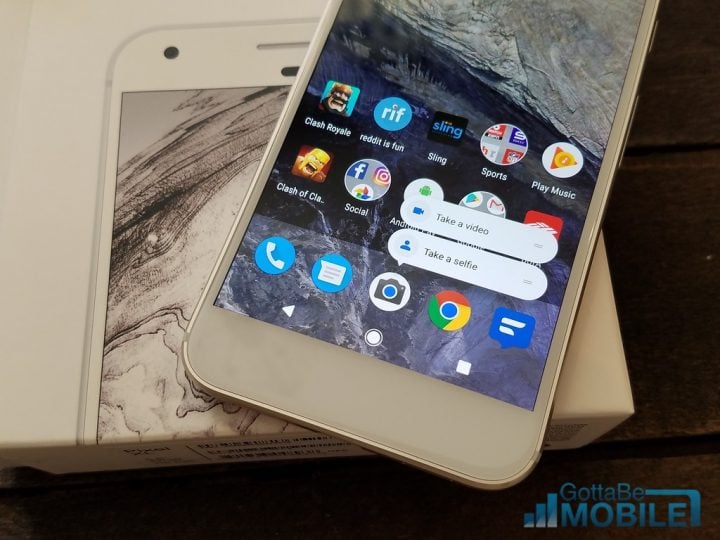 Last year the first phone "designed by Google, inside and out" was released. Made by HTC but sold exclusively as a Google phone on Verizon and unlocked. It was arguably one of the best smartphones of 2016. This year though, something even better is in the works.
According to Google VP of hardware Rick Osterloh, a new Google Pixel 2 is coming in 2017. The lineup of smartphones will remain "premium" meaning users can expect a high-price tag and a top-tier device. This information was shared with AndroidPit.
He went on to further by talking about the current generation device, and the lack of availability. For those unaware, the Google Pixel XL is a popular phone but out of stock almost everywhere. Those who want one can't get it, until more inventory arrives. This has been a problem for Google in the past with Nexus devices, and continued with the Pixel series.
It's worth noting that after multiple questions Google's VP of hardware made sure to mention that there will not be a cheap Pixel this year. Early rumors suggested another high-end phone, and then a more wallet-friendly $399-$449 device for those in the budget market. Apparently Google has no plans to enter the competitive budget segment being dominated by OnePlus and Huawei.
As of right now we have no concrete details regarding what to expect, but one can speculate. Most likely Google's next phone will be water-resistant, have a bigger screen, and potentially small bezels like the Galaxy S8 and LG G6. We can also assume it will have a better camera, faster processor, more RAM, and again come with 128GB of storage with no micro-SD slot.
Google Pixel 2 Release Date
So when will Google's new Pixel 2 be released? With a Galaxy S8 and new iPhone's coming, this will be an important question. However, it's important to remember that Google almost always releases smartphones around the same time every year. That being near the end.
The Pixel was released in October, and before that the Nexus 5X and Nexus 6P were announced in October also.
When asked about a Google Pixel 2 release date, Rick Osterloh had this to say: "There is an annual rhythm in the industry. So, you can count on us to follow it." Meaning we can expect a new phone from Google sometime near the end of the year. Likely in September to compete with Samsung or Apple, or in October like always.
There aren't too many details right now. Just know that another high-end premium phone is coming from Google in 2017. Stay tuned for more details.

This article may contain affiliate links. Click here for more details.