Gotta Be Mobile 2016 Gift Guide
Here are the ultimate gifts to give this holiday season. if you are looking to buy a great gadget, phone, accessory or gaming add-on for someone you know, look no further.
These are the top picks for the 2016 holiday season. We've been using many of these products all year long and many others are on our personal holiday wish lists.
Here are the gadgets and gear that stand out in a sea of potential gifts. No matter what price range or passion your gift recipient has — there is something on this list for them.
Amazon Echo Dot – $49.99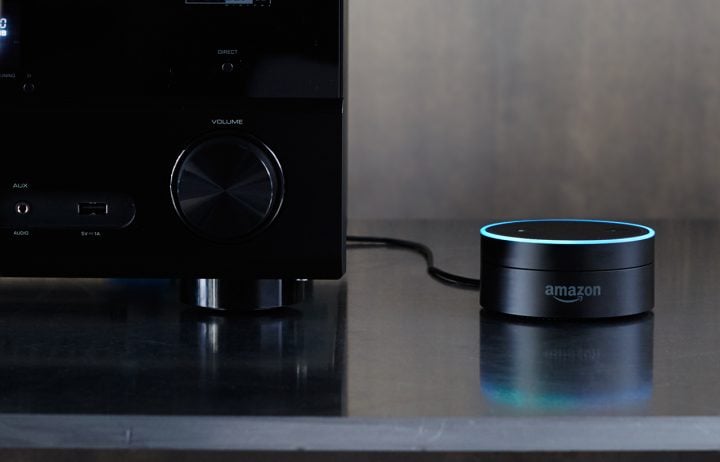 The Echo Dot is a small voice control module that allows you to control lights, music, look up things, buy items from Amazon and much more.
It's a smaller version of the Amazon Echo and a great entry into the voice control for many tasks. This connects with many smart home products and can connect to a bluetooth speaker to play music.
Just say, "Alexa", and then ask for the Echo Dot to handle your Amazon shopping, play your favorite music and much more.
Carved Cases – $29-$39
Carved Cases makes beautiful wood and resin cases for the iPhone and popular Android devices. You haven't seen cases this beautiful before and they range from $29 to $39 for most models. You can get inlaid cases, special combination color cases and even cases made with shells and other amazing materials. Hand crafted in Indiana.
JimmyCase Case – $39-$49
The JimmyCase is a slim wood iPhone case that includes an elastic wallet that can hold up to six cards and some cash. It's beautiful, holds up very well over time and offers good protection as well. We love it because it holds more cards than most iPhone wallets, plus the fit and feel are top notch.
Yoga 900s – $849.99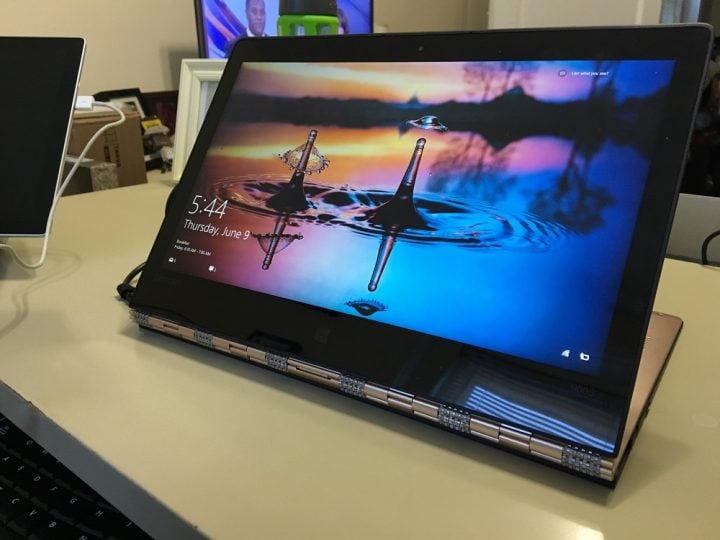 Not many of Microsoft's hardware partners can claim that they're close to perfecting the Windows 2-in-1. Lenovo certainly can. It's Lenovo Yoga 900S comes dangerously close to being the perfect notebook and tablet. It's light like a tablet, but has the keyboard of a notebook.
It weighs just 2.2 pounds in any mode and measures 0.5-inches from the top to the bottom. The watchband hinge allows it to become a tablet with ease. The outer casing is in Aluminum, which combined with the rubber-like texture on the keyboard deck make you feel like you are unboxing a fine piece of jewelry every time you open. Gentle sloping and curve reinforce the design.
When you need it to be, the Lenovo Yoga 900S is a 12.5-inch tablet with up to 8GBs of RAM and an Intel Core M7 processor. When it's time to get some work done, you can turn it back into a thin and light notebook with a surprisingly decent island-style keyboard. Besides Wi-Fi and Bluetooth, the device has a USB 3.0 port, USB Type-C port for fast picture transfers from your phone, a USB 2.0 port and an audio jack.
In short, it's the best-looking, lightest, well-endowed Windows 2-in-1 you can give to someone this holiday season.
DJI Mavic – $999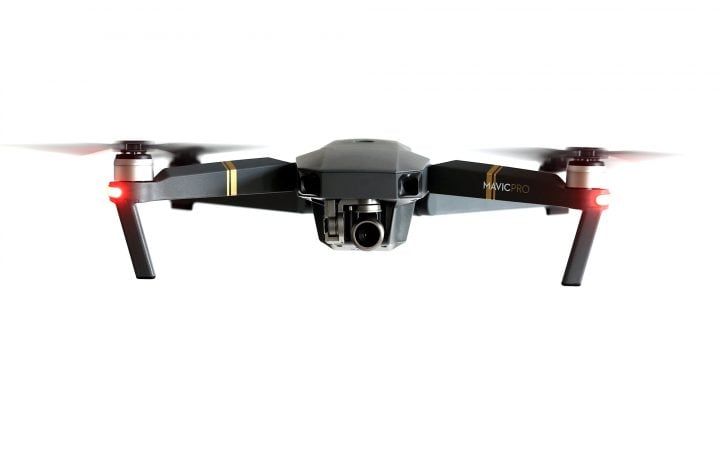 If you want a small, portable drone that can deliver amazing photos and videos then you need to track down the DJI Mavic Pro. This small, folding drone collapses to fit in a small bag or large pocket.
This drone does almost everything that drone's twice the size pull off and it is easy to control. Unlike many drones this one can fly indoors using sensors to stay in place. It can also follow you, use sensors to avoid crashes and move slowly in a tripod mode. It's tough to find the Mavic Pro in stock, but not impossible.
$999 at DJI, Apple, Amazon and Other retailers
Xbox One S – $249.99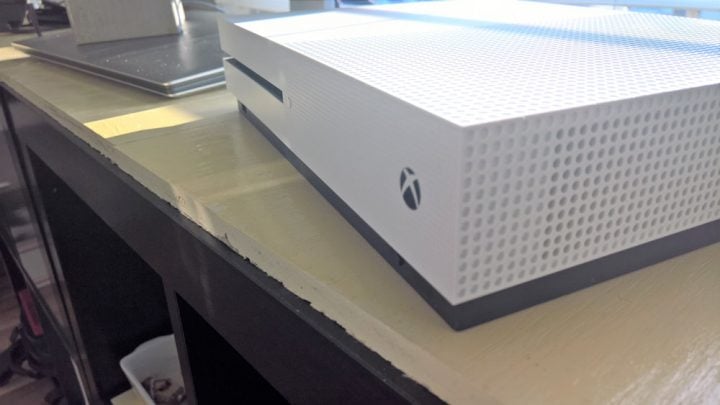 Microsoft's Xbox One S console is a great way to play games and the ultimate companion to any 4K television set.
Like previous Xbox One consoles, it can play games. Exclusives that you can't get anywhere else, like Forza Horizon 3 and Gears of War 4 arrived this year. Halo Wars 2, Crackdown 3 and Sea of Thieves are due out in the not too distant future. When paired with a 4K television the console will upscale games to match that format. The Windows Store, Netflix, Amazon Instant Video and Hulu all offer native 4K movies and television shows to stream, making it the destination for 4K video. Microsoft even packed in a 4K Blu-Ray player for discs and a transmitter so that the Xbox One S can control your television and cable box.
Additionally, High-Dynamic Range support means this console offers more life-like colors than the regular Xbox One, as long as you pair it with the right television set. Add in the Bluetooth controller for PC gaming and you've got a great buy.
Xbox One S starts at $249.99 at the Microsoft Store, Best Buy and Amazon.
Logitech Triathlon Mouse – $69.99
The tiniest of tech gifts can have a profound impact on someone's experience. You wouldn't think that the Logitech Triathlon Mouse could be the ultimate holiday gift, but it can be.
The Triathlon Mouse doesn't pair with a single smartphone, tablet or gaming PC. Instead, it can talk to three different devices over Bluetooth. A receiver that's stored inside allows it to communicate with devices that don't have Bluetooth at all.
It's perfect for anyone that has two devices; like a desktop and a tablet. Why keep pairing them over and over, when you can just push a button? It's also perfect for those that would like to use the same mouse
at home and the office. Software lets the user decide which buttons do what. For example, the side buttons can be used to automatically play or pause music.
Logitech M720 Triathlon Mouse is $69.99 in Logitech's Store.
Zagg Power Amp 3 – $29.99
The Zagg Power Amp 3 is a perfect companion to your iPhone or Android device. This small charger includes 3,000mAh of power in a small package. It has a smart charger that quickly charges your iPhone or Android at the fastest safe speed.
It includes a LED flashlight that you can use by itself or while charging your phone. It's the perfect portable charger for your purse, backpack or to stash in your car. It's small enough to put anywhere and will be ready with a charge when you need it.
$29.99 at Zagg and at Target
Bose QC35  – $349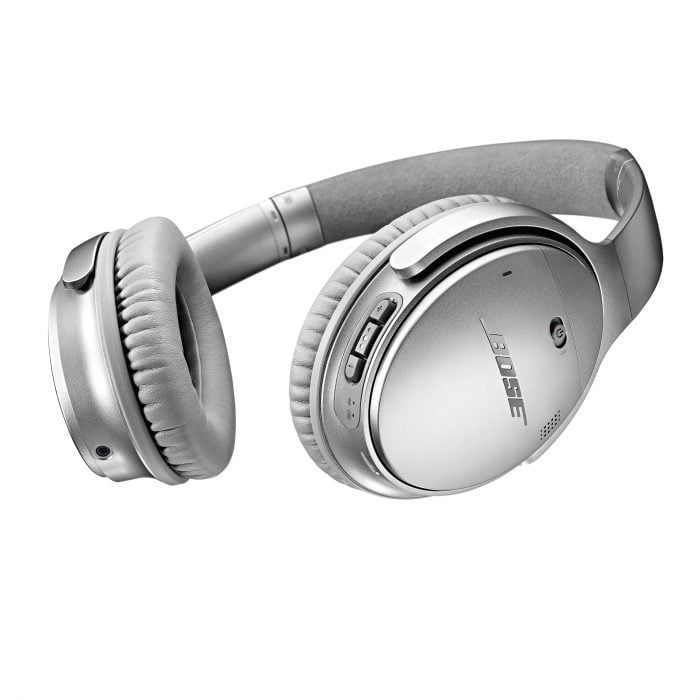 The Bose QC35 are the best noise cancelling headphones you can buy. Whether you are traveling or simply need to find an escape from the office or the noise in your home the QC35 headphones need to be at the top of your wishlist.
They are lightweight, block out noise extremely well, sound very good for noise cancelling headphones and deliver a 20 hour battery life on a single charge. When traveling they fold up for storage in the included  carrying case.
Plantronics Backbeat Pro 2 – $199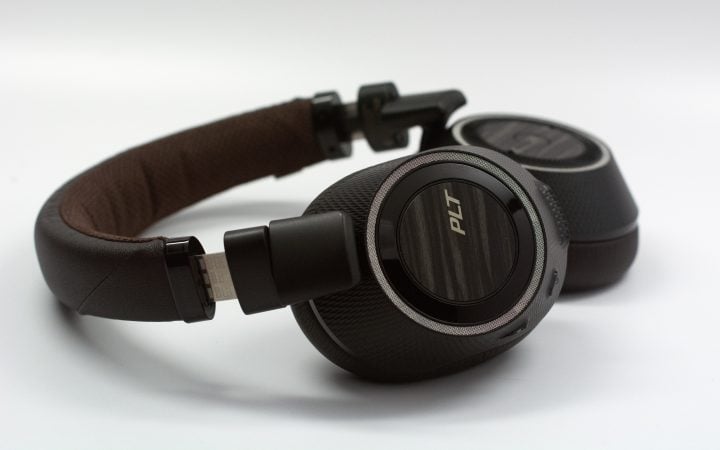 Plantronics delivers the best noise cancelling headphones we've found under $200 with the new BackBeat Pro 2 headphones. These are smaller and more modern looking, but still offer 24 hour battery life and very good noise cancelling.
Sensors in the hedphones pause your content when you take the headphones off, to make battery life go even further. The sound is very good for music, movies and calls.
$199 at Plantronics
Olloclip iPhone 7 – $99
If you are looking for a gift that complements the iPhone 7 or iPhone 7 Plus, the Olloclip Core Lens Kit is exactly what you need. This snap on iPhone 7 lens includes a Super Wide Angle Lens, Macro lens and fisheye lens that can help you take your iPhone photography to the next level. If you want to capture better photos without taking a bigger camera, this is an amazing tool at a great value.
$99 at Olloclip
Lutron Caseta Wireless – $99
The Lutron Caseta Wireless Smart Bridge and Smart Switches let you control your lights from your phone, from Alexa and with Siri. You can even connect your lights to Sonos speakers for schedules that turn on your kitchen lights in the morning and start your favorite tunes.
Instead of replacing the lights with smart bulbs, you replace the switch, which is a lot more cost effective when dealing with a large room. It's also more practical than finding smart bulbs for a ceiling fan. You can also buy small plug in devices that can control lamps.
Acer Chromebook R13 – $365
The best Chromebook used to come directly from Google with the Google Chromebook Pixel, but they stopped selling it earlier this year. Acer makes a credible alternative at a third of the price with the Acer Chromebook R13. The all aluminum chassis and excellent keyboard means it fits in a power user's computer bag.
The $409 price means the average computer user who only wants to go online for email, Facebook and general Internet needs will enjoy it too. A decent full 1080P screen rounds out the specs for a high-end Chromebook at good price.
The Acer Chromebook R13 got the Google Play Store before most other Chromebooks, which lets users install any of the hundreds of thousands Android apps. This opens the door for a vast number of tasks unavailable to Chromebook users before this.
Kenu Stance – $25
Finding neat gifts for a techie in the family can be a challenge. Especially for someone who has everything. That's where the Kenu Stance comes in. It's a powerful smartphone tripod that fits on a keychain. Perfect for watching Netflix, taking videos or doing low-light photography all hands free. It holds up any smartphone by connecting to the charging port. Available for iPhone Lightning, or Android with both micro-USB or USB Type-C for just $24. It's made out of lightweight Zinc Alloy, has a unique tripod system, and a patent-pending ball joint for the perfect position. As an added bonus there's an integrated bottle opener.  This is a great stocking stuffer.
$25 at Amazon for iPhone and for Android
Anker 10k Charger – $25
This small and portable Anker 10k battery pack draws attention anywhere we go. This is the perfect gift for family and friends. It has 10,000 mAh of battery power that will recharge any smartphone at least 3 times, quickly. Great for those who are on-the-go. Anker supports for the latest charging speeds like Quick Charge 3.0, and it works great with both Android or iPhone. Charge anything and everything that accepts a USB cable with ease.
$25 at Amazon
iPhone 7 – $649
If you're looking for a brand new phone for the holidays, the iPhone 7 should be at the top of your wishlist. The phone no longer offers a headphone jack, but it does include a lot of smart upgrades that users will enjoy. It's one of the best smartphones you can buy and it makes a great gift. Keep an eye out for deals that chop the price significantly during the holidays. Read our iPhone 7 review for more on this and the iPhone 7 Plus.
$649 at Verizon, AT&T, Sprint and T-Mobile
Pixel XL – $769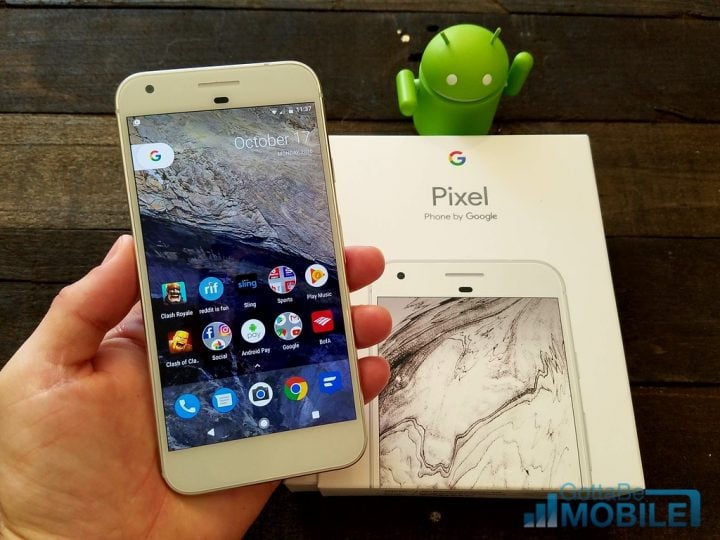 The Pixel XL is the new flagship smartphone from Google with a special Google Assistant, a clean new design and an impressive camera. If you are looking for your new Android phone this needs to be at the top of your wishlist and it's a gift that you can get for an Android fan without worry. Read our Pixel XL review to learn more about this hot new Android phone.
Zagg Slim Book Pro Keyboard Case – $149.99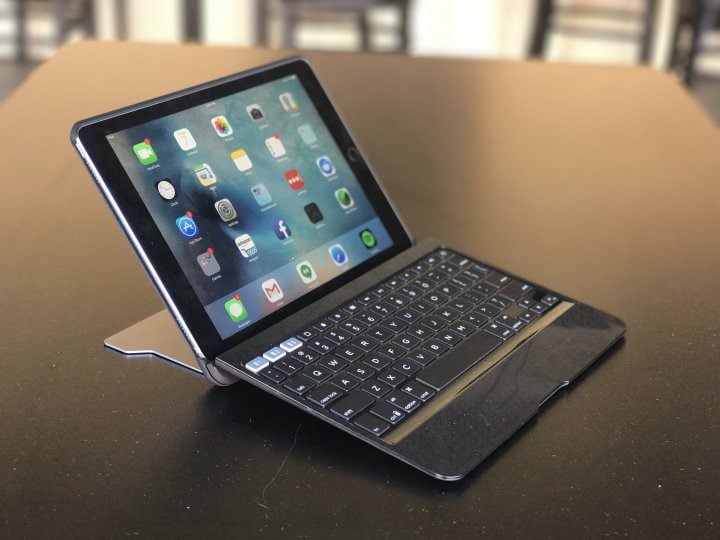 When you need to get more work done on your iPad Pro 9.7-inch, the Zagg Slim Book Pro is an amazing companion. In fact, it's the best iPad Pro 9.7 case we've found. This includes an impressive keyboard that lets you get a lot of work done, and thanks to the innovative kickstand you can find the perfect angle for typing. The iPad also disconnects from the keyboard while it is still in a case so you can use the kickstand to watch movies or play games. There is also a small loop on the back to hold your Apple Pencil. It's the perfect gift for any iPad Pro owner.

As an Amazon Associate I earn from qualifying purchases.