Grassroots High School Esports Opens Doors to Scholarships
The rise of esports is coming to high school and opening the door to millions in esports scholarships at colleges across the country. As competitive gaming kicks off there are a number of growing opportunities for high school esports, which are being recognized alongside other traditional varsity sports. The progress wasn't happening fast enough in the midwest, so educators in Ohio banded together to develop an esports program focused on students.
Esports Ohio is a free High School esports program that is affiliated with local school districts with a goal of providing a safe and level playing field at the high school level. The league provides opportunities for students to join local esports teams and compete with other schools in a controlled setting with a coach and it provides the experience needed to apply for esports scholarships.
The new league includes 43 member schools and the pilot program focuses on League of Legends, Rocket League, Overwatch and Super Smash Brothers Ultimate. These are some of the top esports games and the league offers resources for schools to start-up their own esports programs. The Esports Ohio league helps connect players to local colleges with esports programs, including Tiffin University that has the largest esports arena in the nation.
While there are already a number of pay to play esports programs, this program starts with the student in mind. Nick Rider, Director of Technology for Carey Schools and Founder of Esports Ohio, explains to Gotta Be Mobile, "I felt there was a need for our students to be provided with a safe environment that was controlled by educators and school staff that want to provide opportunities for the students in their districts. There are currently a few national leagues out there that are run by for profit companies. We've heard from schools that were involved with these leagues that had several concerns about structure, pricing and lack of adult oversight." Another part of this process is to bring esports into the traditional high school sports scene with officially sanctioned competitions. Rider adds, "We also feel that esports should be sanctioned at the state and local level just like other sports and we decided to take the first steps into making that happen in Ohio."
As part of this process the Esports Ohio organization provides a guide to getting started, including details on equipment that schools may already own that can be used for gaming as well as details on gaming systems that can play popular esports games.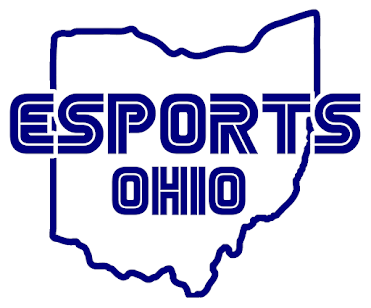 Almost one fifth of the high school students Esports Ohio surveyed expressed interest in the program within two hours of the organization reaching out to students. Further explaining the importance of high school esports Rider says,  "We have many students who are not involved in school activities, athletics and other extracurriculars because of physical ability or the fact that the programs that we are offering do not peak their interests. For that reason many of our students are missing out on developing the social skill development, teamwork, communication, collaboration and problem solving skills that are developed from a competitive team environment which can now all be harnessed and nurtured through esports programs at the school district level."
Inside the high school esports program students can gain access to college scholarships and to career opportunities. This isn't just about becoming a professional competitive gamer. Rider explains that this experience can help open the doors to jobs in computer hardware, network design, event management, broadcasting, shoutcasting, fundraising, marketing, social media management and other growing career fields. This is in addition to the access to scholarships at 13 Ohio schools that offer a range of scholarships.
Read: Best Xbox One Headsets
As the esports scene grows and sponsors like Nike, AT&T, Intel. Coca Cola, Red Bull and many others join the professional scene interest in high school and college esports will continue to grow. One estimate puts esports viewership ahead of the NBA, MLB and NHL by 2021. Even if students don't go onto become the next Tyler "Ninja" Blevins, the opportunity to join an esports team in high school brings a lot of opportunities to students.

As an Amazon Associate I earn from qualifying purchases.