Halo Wars 2 Problems & Fixes
For Microsoft, makers of the Xbox One and owner of 343 Industries, the launch of Halo Wars 2 was a chance to prove something. The company and former studio Bungie helped to spawn a new generation of online gaming all centered around the first-person shooter. That's where the Halo franchise remained, until someone greenlit the original Halo Wars. Though the game didn't sell nearly as well as a Halo shooter, it spawned a loyal fan base that still enjoys it today. Halo Wars 2 problems could have marred Halo's return to the real-time strategy game genre, but that doesn't appear to be the case at all.
Officially, Halo Wars 2 launched on Friday, February 17th when Halo Wars 2 Ultimate Edition finally went on sale. Those that pre-ordered that version of the game have been able to play through the game's story related missions. They've also been able to start their careers in Halo Wars 2's sprawling set of multiplayer experiences, including the much-talked about Blitz Mode that involves using digital cards to decimate enemies with heavy artillery and careful planning.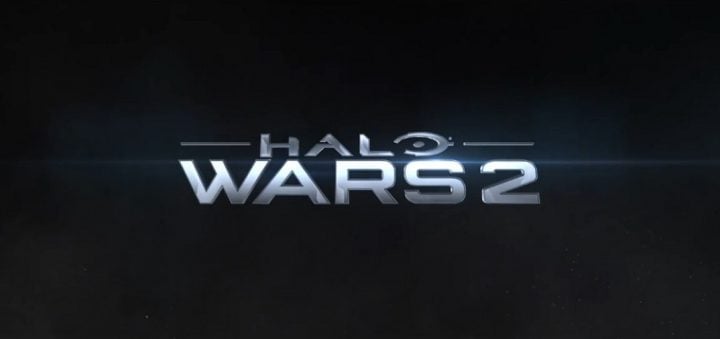 Read: Halo Wars 2 Release Date: What We Know Now
Here's the Halo Wars 2 problems we're seeing and how you can fix them, if fixes and workarounds exist for them.
Halo Wars 2 Problems: Missing Halo Wars Definitive Edition
Microsoft and 343 Industries are big on providing those that invest in their games extras. For Halo Wars 2 Ultimate Edition, the two threw in an early download of Halo Wars Definitive Edition. A refreshed version of the original game, this version is available on both Xbox One and PCs running Microsoft's Windows 10 operating system.
Purchasing Ultimate Edition should have resulted in you receiving a digital code over Xbox Live that unlocks Halo Wars Definitive Edition. Some users report not receiving that code. Before contacting support, double-check your Xbox Live messages to see if Microsoft has already provided you with a code. It should have been sent by Xbox Live itself. If it hasn't, contact Xbox Support.
Microsoft's Support Page on pre-orders notes that up to 10 days can pass between the time you purchase Halo Wars 2 Ultimate Edition and when you receive your code.
Halo Wars 2 Problems: Surprise 2.5GB Update
If you placed a digital pre-order for Halo Wars 2, note that there's a game update that's required before you can play. Games normally get day-one patches, but this one is a whopping 2.5GBs in size. Be sure to turn your console on and check for updates ahead of the Halo Wars 2 Standard Edition release. Factor the patch download into any plans you have to jump into the game.
Halo Wars 2 Problems: Can't Play Early
Halo Wars 2 doesn't arrive for everyone until February 21st. The only users that can play the game now are those that purchased Ultimate Edition. If you did purchase Ultimate Edition and can't access your game, contact Xbox Support's purchases department to look into the issue.
Halo Wars 2 Problems: Crashing on Windows 10
If every time you attempt to open Halo Wars 2 it crashes, try restarting your Windows 10 PC. If it's still happening, check for the latest drivers for your graphics card. There's some early reports of this happening, but 343 hasn't yet provided any guidance on what might be causing the issue.
Halo Wars 2 Problems: Where to Download the PC Version of the Game
As Halo Wars 2 is an Xbox Play Anywhere title, purchasing a digital version gets you a copy on both the Xbox One and PCs running Windows.
Note that there's no separate code for the Windows version. You only need to open the Windows Store on your PC. Tap or click on your avatar next to the search bar. Select My Library from the menu. You can also try just searching the Windows Store for Halo Wars 2.
Halo Wars 2 has some mild hardware requirements, meaning you may not be able to enjoy the game on your PC. Also note that you'll need to have used the same Microsoft Account on your PC that you used to purchase the game on Xbox One.
Halo Wars 2 Problems: Windows Store Error Code 0x80070057
This appears to be an issue related directly to trying to download Halo Wars 2 to an external drive, according to a post in the game's official forums on Halo Waypoint. Try switching the download to an internal drive with enough space and the download should go just fine.
Halo Wars 2 Problems: Can't Buy Halo Wars Definitive Edition
You can't yet purchase Halo Wars Definitive Edition without purchasing the Ultimate Edition of Halo Wars 2. Microsoft says that it plans to begin selling the game separately in the Xbox Store and Windows Stores sometime in 2017.
Halo Wars 2 Problems: Can't Download Xbox Play Anywhere Unlock
Those that purchased a disc copy of Halo Wars 2 don't get a digital unlock through Xbox Play Anywhere, unfortunately.
Read: 9 Halo Wars 2 Features to Get Excited For
Gotta Be Mobile will continue to update this breakdown of Halo Wars 2 problems as more issues crop up and the developers share solutions for those issues. Halo Wars 2 Ultimate Edition costs $79.99. The standard version of the game is just $59.99.