Harry Potter Wizards Unite: 3 Things to Know
If you play games, read about games or visit your phone's app store a lot, expect to hear about Harry Potter Wizards Unite often. It might become 2018's most highly anticipated game. Yes, this is the Harry Potter AR game from the makers of Pokémon Go.
Harry Potter Wizards Unite will bring gamers back to the world of Harry Potter for the first time in years, reportedly. As new Harry Potter books rarely launch these days, fans of the franchise are always excited about new content, no matter what form it takes.
Pushing things even further, Harry Potter Wizards Unite is the next game from Niantic Labs, the maker of Pokémon GO. Millions downloaded Pokémon GO in the summer of 2016, and thousands still roam their neighborhoods to catch new creatures and visit PokeStops in the game every day. Since Pokémon GO's release, Niantic hasn't released a single new title; Harry Potter Wizards Unite will be its first.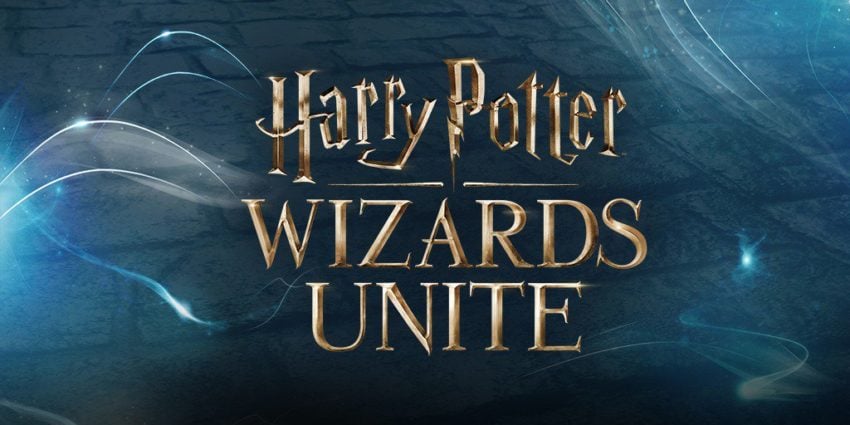 Read: 19 Ridiculous Pokémon GO Stories  
Here are 3 things you need to know about Harry Potter Wizards Unite right now.
What is Harry Potter Wizards Unite?
Harry Potter Wizards Unite is a smartphone game that's coming to iPhone and Android. Warner Brothers Interactive and PortKey Games are working with Niantic on the new title. Warner Brothers' movie studio already produces the Harry Potter movies.
Niantic's last game, Pokémon GO, topped charts because it was the first time millions of gamers could experience the franchise on their smartphone. Also, it had augmented reality features that blended in-game mechanics with real-world things. You can't catch the best creatures in the game sitting on your couch. It uses your phone's GPS, compass and a map database to make you explore your neighborhood and catch creatures.
Read: 7 Pokémon Go Hacks & Secrets from an Expert
Harry Potter Wizards Unite will use augmented reality techniques that let players feel immersed in its gameplay too. That's according to a press release about the game.Wizards Unite will use your location to let you find artifacts in the real world. Niantic confirmed that.
It's also possible that your phone's camera might allow you to see in-game characters overlaid in real-world locations. Pokémon GO uses the technique to show you Squirtles, Charmanders and hundreds of other Pokémon everywhere. Niantic says iconic characters and creatures are in the game, but doesn't reveal how players interact with them or each other.
What is the Harry Potter Wizards Unite Release Date?
The Harry Potter Wizards Unite release date is coming sometime in 2018. We don't know the exact date because Niantic itself hasn't confirmed it. Also, the game is still in development and the studio could change its plans at any time.
Read: 30 Best Free Android Games
We do have enough information to speculate on the Harry Potter Wizards Unite release window. Niantic tested Pokémon GO during the spring of 2016 before launching the game in the summer. Reportedly, this was because the game required players to explore their neighborhood and the best time to do that is the summer when it's warm. Harry Potter Wizards Unite may launch during the summer too because it uses the same map mechanic.
What Players Might Be Able to Do in Harry Potter Wizards Unite
What gamers can do in Harry Potter Wizards Unite is unclear.
We do know that Niantic is using the location database from its first two games to make Wizards Unite feel more lifelike. Niantic has confirmed that players must explore their neighborhoods to "go on adventures, learn and cast spells and discover mysteries artifacts."
What incentives there are for exploring besides the mysteries artifacts remains unclear. The Pokémon franchise already had Gyms and PokeStops for players to visit, but the Harry Potter franchise has never had any role-playing elements. Characters in the books visit a very small number of landmarks throughout its seven volumes, and you can't easily replicate those across the world and still have them make sense.
Read: Best Racing Games for iPhone & iPad
Pokémon GO's other big mechanic is its teams. The game divides players into three factions. Those factions battle for possession of each Gym. Harry Potter only really has two factions: good and evil. Some characters switch between the two, but that doesn't make for great turf battle mechanics like the teams of trainers in Pokémon GO. Some believe that Niantic may sort players into the four Houses of Hogwarts School, but the studio hasn't confirmed that.
That's everything that you need to know about Harry Potter Wizards Unite right now. Expect to hear more about the game early in 2018. There's already a Twitter and Facebook page for the title.
You don't have to wait much longer for a new Harry Potter movie either. Warner Brothers will release Fantastic Beasts 2 in November 2018.

As an Amazon Associate I earn from qualifying purchases.