19 Ridiculous Pokémon Go Stories
Pokémon Go is a nationwide phenomenon that has teens and adults wandering around the real world to catch imaginary creatures. It's delivering a new reason to be outside this summer, but it's also the delivering crazy Pokémon Go stories that you may not believe.
Although it should come as no surprise, when you wander around the city or countryside looking at you phone screen instead of your surroundings crazy things can happen.
Here is a look at the most unbelievable Pokémon Go stories that are true, and may leave you shaking your head or sitting on the couch for an old fashioned game that doesn't expose you to the real world. Unfortunately some of these are sad.
Pokémon Go Player Killed in San Francisco
A 20 year old college baseball player was shot in the chest in San Francisco around 10 PM near Aquatic Park while playing Pokémon Go according to SF Gate.
Calvin Riley was reportedly playing Pokémon Go near Fisherman's Wharf when he was shot. There is a GoFundMe for the family to help cover funeral expenses.
Pokémon Go Banned in Iran
The BBC News reports that authorities in Iran banned Pokémon Go. The authorities in Iran cite "Security Concerns" for the ban. While other countries have expressed concerns about the game, Iran is the first to outright ban the game.
Olympic Gymnast Hit with $5,000 Pokémon Go Bill
While in Rio for the 2016 Olympics, Kohei Uchimura told Kyodo News that after playing Pokémon Go in Brazil he racked up a 500,000 yen bill for overseas data usage.
Luckily his carrier handled the overage with a kind heart and switched him to a daily overseas flat rate plan for 3,000 yen per day.
New York Wants to Control Sex Offenders & Pokémon Go
A bill in the New York State Senate wants to prevent AR games from placing objectives like Pokémon, PokéStops and Pokémon Gyms within 100 feet of a sex offender's place of residence.
New York Gov. Andrew Cuomo wants the makers of Pokémon Go to prevent registered sex offenders from creating an account. Tom's Guide explains why both of these plans are an exercise in futility.
President of Israel Plays Pokémon Go
The President of Israel is playing Pokémon Go. he posted a photo of a Meowth in the presidential residence with the caption, "Call the security". Thankfully security was not needed. It is assumed he captured the low level Pokémon easily.
Pokémon Go Players Break Into Zoo to Play Near Tiger
In Toledo, Ohio, two Pokémon Go players broke into the zoo overnight to catch Pokémon. A few days earlier the woman shared on Facebook that she was not above breaking and entering to catch a Pokémon. Police apprehended the suspects near the tiger exhibit.
The Toledo Zoo banned the two players, but welcomes other players who want to come capture Pokémon at the zoo with paid admission and during normal business hours.
Pokémon Go Players Fall Off Cliff In Attempted Capture
In the San Diego area two men fell off a cliff in North County while trying to catch a Pokémon in Pokémon Go.
One man found 50 feet down the cliff was unconscious and another was 80 to 90 feet down the cliff.
The two men were not charged, although the Sheriff suspects alcohol was involved in the incident. The condition of the players is unknown.
Pokémon Go Players Help Apprehend Attempted Murder Suspect
Two college students playing Pokémon Go in a park saw a man bothering a woman and her children so they kept an eye on him. When the man started bothering another woman and touched a child the players, who are Marine Corps veterans, apprehended the man until police came.
Police charged the man with child annoyance and discovered an outstanding warrant for attempted murder, according to the Orange County Register.
Pokémon Go Drone Hunting
We already shared how you can fake your Pokémon Go location to collect more Pokéballs, but this team took things to a new level with a Pokémon Go Drone that can go collect from Pokéstops and capture Pokémon.
With a modified drone, linked phones and a big of teamwork, this team flew around the city catching Pokémon with a Drone.
Finding a Dead Body While Playing Pokémon Go
Sometimes Pokémon Go takes you to out of the way location to collect a rare Pokémon. Occasionally you will find a dead body waiting for you to discover it at that location as well.
19 year old Shayla Wiggins found a dead body in the water while looking for a water Pokémon. The police say that this was an accidental death, and it is not related to Pokémon Go.
Catching a Pokémon While Your Wife Gives Birth
When you see a Pokémon you need to catch it before things change. If your wife happens to be giving birth and a Pokémon appears on the bed next to her, you need to catch that Pidgey.
Using Pokémon Go to Lure Players to a Mugging
The O'Fallon Missouri Police Department found that criminals used the Pokémon Go application to find players who were standing around in a location late at night with a Lure and then robbing them.
If you play Pokémon Go, be aware of your surroundings and use common sense.
Playing Pokémon Go and Driving
There are many reports of people playing Pokémon Go while in a car. If they are driving this is an incredibly unsafe activity as distracted driving is a major cause of accidents.
https://imgur.com/gallery/7cdOE
When you factor in people walking into the street while playing Pokémon Go, it's a dangerous situation for everyone.
When Your House is a Pokémon Gym
Living in an old church means many things. Today it means my house is a Pokémon Go gym. This should be fascinating.

— Boon Sheridan (@boonerang) July 9, 2016
If you live an old church or you happen to live in a building with historical significance, you may find yourself with a lot of people in hanging around at all hours to train and fight Pokémon.
Living in an old church means many things. Today it means my house is a Pokémon Go gym. This should be fascinating.

— Boon Sheridan (@boonerang) July 9, 2016
Boon Sheridan found that his house, which is an old church is also a Pokémon Go Gym. This means there is a constant stream of people walking and parking in front of his house.
This is what I'm a little leery of. People pulled up, blocking my drive way as they sit on their phones. pic.twitter.com/WpRbilk6g6

— Boon Sheridan (@boonerang) July 10, 2016
There is no way for him to remove the Pokémon Go Gym from his property at this time.
People are Hiding in Police Station Bushes
File this under really stupid things to do at this time. The Duvall Police Department warns,
"One way of NOT playing smart is to go creeping around the Duvall PD. We have had some people playing the game behind the PD, in the dark, popping out of bushes, etc. This is high on our list of things that are not cool right now."
Instead of hiding in the shadows, the station asks that you come in during business hours and say hello before hunting for Pokémon in and around the police station.
Pokémon Go Gets You Cheap Beer
Businesses are already getting in on the action, and one offers a $1 Bud Light or a $2.99 smoothie if you place a lure on a nearby Pokéstop or location.
Pokémon Go Takes on Westboro Baptist
an unstoppable clefairy named Loveislove has apparently seized control of the Westboro Baptist Church #PokemonGO gym pic.twitter.com/8Du64FB8JS

— Anthony Oliveira (@meakoopa) July 9, 2016
The Westboro Baptist Church is a Pokémon Go Gym and players are using names like Stop Hate! and Love is Love when they are in control of the Pokémon Go Gym. The Westboro Baptist Church is firing back.
Pokémon Go Strip Clubs Are a Real Thing
You can find Pokétops at Strip clubs and Pokémon inside a variety of strip clubs. You may want to think twice about taking your phone out and pointing it around a strip club.
Looks like there's a PokeStop at the strip club by work. Don't think this stop was meant for all ages… #PokemonGO pic.twitter.com/PDdLh0gKsa

— Gajan Kulasingham (@gogogajman) July 8, 2016
You can find many Pokéstops and access them without going inside, but if you want to catch a Pokémon you may need to pay a cover charge.
Pokémon Go Safaris Exist
If you live in a large enough city, you can hire a driver and guide to haul you around on a Pokémon Go tour. One guide in Los Angeles will deliver a Pokémon Go experience for $30 that includes,
"Save your legs and your battery life, let me drive you and your friends around town. I've mapped out efficient routes to hit Pokestops, "Landmark" Pokestops, gyms, high-frequency spawn points, and different biomes (to catch different pokemon). We'll also drive slowly through residential areas so your eggs can hatch.
I can also provide chargers / backup batteries so you can go on as long as you like.
I'm a high-level trainer and am happy to share some gameplay tips to level-up fast and reliably catch tough pokemon. The photo is my current lineup."
12 Pokémon Go Facts & Features From Testers & Players
PokeStops & Gym Locations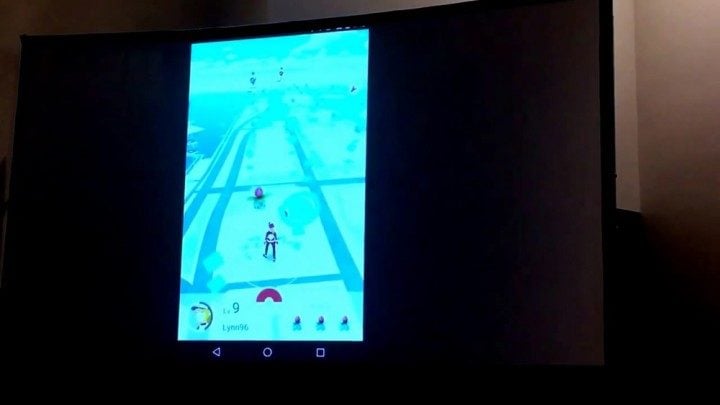 A recent question and answer session on the Silph Road confirms that Pokémon Go currently uses 30% to 50% of portals that were present in Niantic's last game, Ingress. Pokémon Go maps these over real-world landmarks that players have to walk to.
PokeStops and Gyms are real-world locations that players go to pick up items and battle the creatures left behind by other trainers. Police departments are already warning players of the game to stay away from their stations, according to VG247.

As an Amazon Associate I earn from qualifying purchases.