Horn Arrives on Android, Runs Best on Tegra 3 Devices
Horn, the latest game from Phosphor Games is now available for Android in the Google Play Store.
The mobile adventure game debuted on iPhone and iPad recently, but is now finally available for Android devices. Like the iOS version of the game, Horn for Android will cost gamers $6.99. The game works on both Android tablets and smartphones, but it won't work on every device.
Phosphor Games Horn is optimized for Android for Tegra 3 devices. That means it will work best on devices like the Google Nexus 7 and the international HTC One X. The game will still run on other devices (for example, Google Play says it should work on the Samsung Galaxy Note 10.1 and the AT&T HTC One X), but it might not run as well on those devices.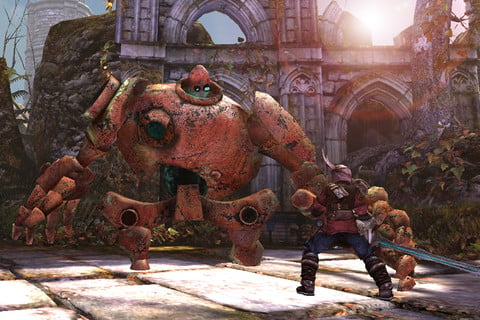 Strangely, the optimizations mean the game won't run on even the most modern Android smartphones. Google Play says the phone won't run on the AT&T Samsung Galaxy S III which uses the dual-core Snapdragon S4 processor. Oddly, the Galaxy S III has the same processor as the AT&T One X, which can run the game.
Compatibility issues aside, if the game runs as smoothly as the iOS version, it is well worth the $6.99 price tag. Horn is a wonderful mobile game that combines elements of Nintendo's Zelda franchise with Epic Game's Infinity Blade. The result is a fun adventure game with a great combat mechanic.
It is worth noting that at 1.8GB Horn is no small game, so users might have to clear some space before buying it. We hope the first update to the game will make it compatible with more devices so more players can enjoy it.