How to Control Your Mac with Android
In this guide we'll explain how to easily control your Mac with an Android device. Using our Android smartphones with Apple devices is easier than most think. In fact, a few easy steps is all it takes to have remote control over your Macbook. Read on for more details and the quick instructions.
Smartphones have been able to control certain aspects of our computers for years. Recently we've received questions about using Android as a remote control for Mac. And it's dead simple. Rather than buy an expensive Apple remote control, use one of the free apps mentioned below.
Read: How to Use Android on a Mac
Previously users needed to do some rather technical things and set up server software in order to control their Mac with Android. That said, these days multiple apps make it a breeze. If you want to control your Mac from Android here are a few ways to do it.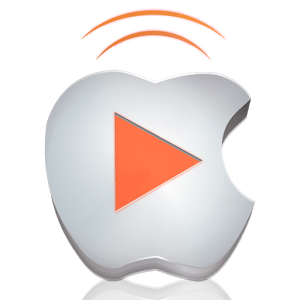 These apps aren't anything new. In fact they've been available for years along with countless others like TeamViewer. That said, the best one we've come across is a free app on the Google Play Store called Remote for Mac. This free app has a built-in tutorial for setup and controlling your Mac with Android in minutes. It's the easiest method we've come across.
Once you've downloaded and setup the Remote for Mac app and changed a few settings (which we'll mention below) on your Mac, you'll be able to use any Android like a remote control. For access to iTunes, iPhoto, Quicktime, Spotify, VLC Video Player and much more. This is great for presentations, watching movies, and many other things. It's an extremely useful tool so lets get started.
Instructions
For starters, head to the Google Play Store and download Remote for Mac. Now just open the application and follow the on-screen prompts. It explains everything. Rather than do all the crazy server stuff from prior years, just head into system preferences and allow remote login, give the app your Macbook IP address, and everything is controlled over Wi-Fi. It's that easy.
Download Remote for Mac
System Preferences > Allow Remote Sharing
Enter Mac IP Address
Control Your Mac with Android Devices
Start by clicking the Apple at the top left of any machine and heading into System Preferences. Now select Sharing as shown above. (Blue folder with a walking symbol) Once in "sharing" follow the on-screen prompts inside the Remote for Mac app and tap Sharing > then click to enable Remote Login.
Next, once you've enabled Remote Login you'll want to write down the IP address of your Mac. This is displayed in the "sharing" menu. It will look something similar to the "192.168.1.131" shown in our screenshot above. It's highlighted in blue on the middle right.
Next simply open up the Mac Remote app on your smartphone, tap connect, and follow the instructions. You'll put in your Computer name (without a space) the Password, and the IP numbers you just wrote down and hit connect. If all done correctly, the connection will complete and full remote controls will be displayed.
Other Details
All programs listed above can be controlled. Alternatively, users can adjust the brightness, change volume, sleep your Mac, or even shut it down. It's a very handy tool. In closing, pay for the premium option to remove ads or get added features. Like file managing, browsers and more.
That's all there is to it. Now owners can control many aspects of their Mac simply by using an Android smartphone or tablet. Another option is Chrome Remote Desktop by Google, which works great on Windows 10 too. Let us know if you have any questions or suggestions in the comment section below.