How to Customize the Galaxy S7 Notification Bar
This guide will go over everything Galaxy S7 and S7 Edge owners need to know about the notification bar. The Samsung Galaxy Android Nougat update delivers new features and key improvements. However, changes to the notification bar have some users frustrated. Here's how to change things up and customize the look and feel. 
Over the past few months most Galaxy S7 devices have been upgraded to Android 7.0 Nougat. One that most will immediately notice is dramatic changes to the notification bar. From smaller font, bundled notifications, in-line replies, and more toggles for system settings. 
Read: 45 Galaxy S7 Edge Tips & Tricks
Whether you quickly want to turn on WiFi or connect to a Bluetooth device, these options are all in the notification pulldown bar. Instantly available rather than fumbling through settings. Luckily, the entire set of quick settings is highly customizable. From the order, grid size, layout and more. Lets get started.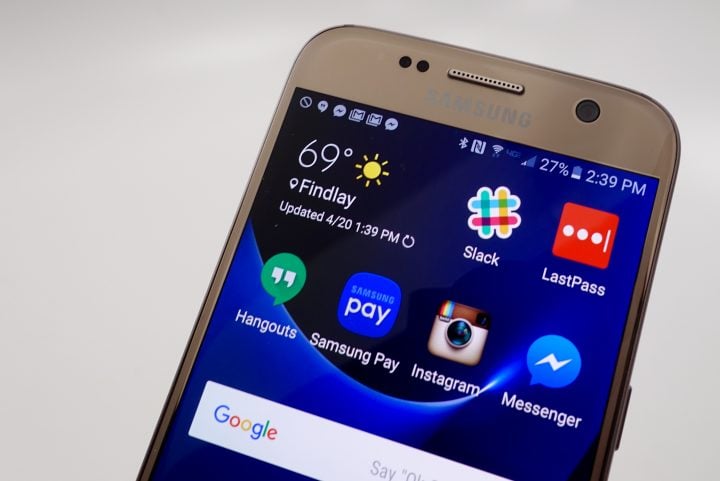 As many users have noticed, the notification pulldown bar has five quick toggles for settings. You can swipe through them to have more options. Then, depending on the carrier you'll even have an always-present slider to change screen brightness. Or other things. If you swipe down with two fingers instead of one, you'll see a full list of all quick settings. Or just swipe down twice.
This is officially called the Quick Settings menu. The original 5 quick setting toggles in the pulldown bar can be changed and customized too. Letting owners add the settings they use the most. For silent mode, night shift, or adding a flashlight. It's something many don't do, but should. Here's how to change things as you see fit. 
Instructions
If you want to customize the look, feel and usage of the notification bar we'll show you how. It's actually really easy, and will be very convenient once done. Simply pull down from the top of the screen to access the notification bar. Then swipe down a second time. Now users will see a gear shaped settings button on the top right, and 3-dots. Those 3-dots are the menu button. Tap that and you'll get two choices.
Pressing the 3-dot button will have an option to "Edit" which simply lets you edit the entire notification pulldown bar, or "Button Layout". That second one will change how many icons are visible at once. You can have 3×3, 4×3 or 5×3.
Pull Down Notification Bar
Tap the 3-dot Settings Button
Select Edit or Layout
Customize your grid size or the order of quick settings by dragging and dropping the icons
Hit Done to finish
Now, when a user pulls down his or her notification bar everything will be a little different. Sadly there is now way to move the persistent brightness slider, or notifications like what WiFi network you're connected to.
However, we can change where the brightness slider is. At least on most US carrier models. Pulldown the bar twice, and tap the "down arrow" to the right of the brightness slider. This will give owners a few additional options and controls. The main one being, "show control on top" rather than on bottom. This is all about personal preference, so choose what you'd like.
Other Customization
Additionally, there are a few other steps owners can take in regards to customizing the notification bar. Some look for this guide with the hopes of changing the colors, or increasing the font size of the clock and other things at the top of the screen.
For that, simply head to settings > Wallpaper and themes to choose a new theme. Most will completely change the color of the notification bar, quick settings, and other aspects of your device.
Or you can also go into settings > Display and change the font size, or display scaling. The second one will make everything a little bit bigger, without making font huge across the board. That's the first step we'd recommend, then increase the font second if you still need things bigger or different.
Another bonus tip is cleaning up how many notifications can be shown so the top of the screen isn't filled with icons, or even add a battery percentage. Head into Settings > Display > Status Bar and select what you'd like for the two options we just mentioned.
While you're here, take a look at these 10 common Galaxy S7 problems, or buy a new case from our roundup of accessories.

As an Amazon Associate I earn from qualifying purchases.